Government Cases and the Federal Courts
A lone judge has halted the military's vaccine mandate.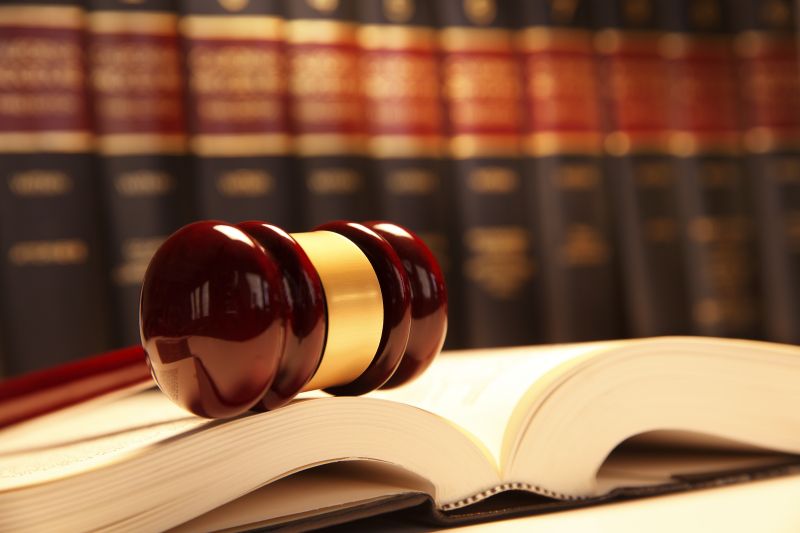 WaPo ("Judge grants relief to Navy SEALs who refused coronavirus vaccine, sued Biden administration"):
A federal judge granted a preliminary injunction on Monday blocking the Defense Department from taking action against a group of 35 Navy sailors who had refused to get a coronavirus vaccine, raising questions on how it might shape the Pentagon's requirement that all U.S. troops get vaccinated.

U.S. District Judge Reed O'Connor found that the pandemic "provides the government with no license to abrogate" the freedoms that any American has, and that the service members had a right to avoid getting a vaccination on religious grounds.

"This Court does not make light of COVID-19-s impact on the military. Collectively, our armed forces have lost over 80 lives to COVID-19 over the course of the pandemic," O'Connor wrote Monday in a 26-page order.

But the judge added that the "loss of religious liberties outweighs any forthcoming harm to the Navy" and that "even the direst circumstances cannot justify the loss of constitutional rights."

Pentagon spokesman John Kirby said Monday night that defense officials were aware of the injunction and reviewing it.

The troops — a group that included Navy SEALs and other members of Naval Special Warfare Command — filed suit against President Biden, Defense Secretary Lloyd Austin, Navy Secretary Carlos Del Toro and the Defense Department to challenge the Navy's vaccination requirement in November. The troops cited Christian beliefs that they should not take a vaccine developed from aborted fetal cell lines and saw a modification of their bodies as an "affront to their Creator." Many Christians have sought vaccination, with Pope Francis urging Catholics to do so on humanitarian grounds.

The suit was filed by First Liberty Institute, a nonprofit that specializes in defending religious liberty. Michael Berry, a lawyer for the institute, said in a phone interview that the ruling "sends a clear message to the Biden administration, to the Pentagon and to the Navy that our service members do not give up their religious freedom when they serve their country."

Should the Biden administration appeal the decision, Berry said, "we will defend this as far as it needs to go."
NYT ("Federal judge blocks the Defense Dept. from punishing Navy forces who refuse the vaccine.") adds:
"Our nation asks the men and women in our military to serve, suffer, and sacrifice. But we do not ask them to lay aside their citizenry and give up the very rights they have sworn to protect," Judge O'Connor wrote in his 26-page order. He added: "The Covid-19 pandemic provides the government no license to abrogate those freedoms. There is no Covid-19 exception to the First Amendment. There is no military exclusion from our Constitution."

[…]

The decision follows another injunction by a judge in November against President Biden's national vaccine mandate for health care workers.

Judge O'Connor, who was appointed by President George W. Bush, has reliably tossed several Democratic policies that have been challenged on the federal bench. In response to the injunction on Monday, Senator Ted Cruz, Republican of Texas, wrote on Twitter, "This is a major win!"
This case highlights a longstanding pet peeve of mine: the sheer idiocy of some 700-odd District Court judges having the power to overturn an Act of Congress or Executive Order of the President or one of his plenipotentiaries on a whim.
On the merits here, I think O'Connor is clearly wrong. It's simply absurd to claim that the First Amendment provides a right to members of the United States Armed Forces to disobey orders they don't feel like following. But, even if there were genuine conflict on that front, it should clearly be a matter for the Supreme Court, not a random lower court judge.
That was clearly the intent of the Framers under Article III, Section 2:
In all cases affecting ambassadors, other public ministers and consuls, and those in which a state shall be party, the Supreme Court shall have original jurisdiction. In all the other cases before mentioned, the Supreme Court shall have appellate jurisdiction, both as to law and fact, with such exceptions, and under such regulations as the Congress shall make.
Because there are so many cases "in which a state shall be a party," Congress has long since given the lower courts concurrent jurisdiction there and the Supreme Court has acquiesced to this (even though it's prima facie unconstitutional, it would be impractical for the high court to hear all these cases).
But it's simply bizarre to allow individual citizens to sue to stop the enforcement of Acts of Congress or orders of the President in any venue that some advocacy organization happens to pick. It gives someone with no especial expertise the ability to hold American democracy hostage for months on end until a case winds its way through the appeals process.