Government Stupidity Continues with Shutdown Looming
The federal government won't have money to pay its workers come Tuesday but it'll spend like a drunken sailor on Monday.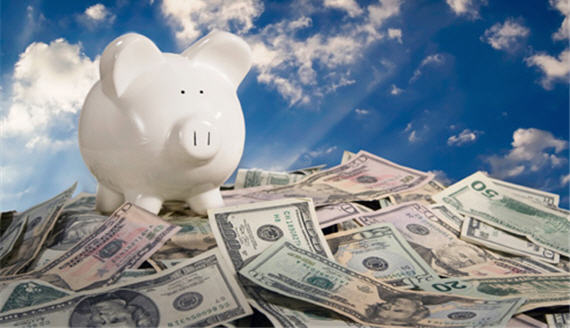 The federal government won't have money to pay its workers come Tuesday but it'll spend like a drunken sailor on Monday.
WaPo ("As Congress fights over the budget, agencies go on their 'use it or lose it' shopping sprees"):
This past week, the Department of Veterans Affairs bought $562,000 worth of artwork.

In a single day, the Agriculture Department spent $144,000 on toner cartridges.

And, in a single purchase, the Coast Guard spent $178,000 on "Cubicle Furniture Rehab."

This string of big-ticket purchases was an unmistakable sign: It was "use it or lose it" season again in Washington.

All week, while Congress fought over next year's budget, federal workers were immersed in a separate frantic drama. They were trying to spend the rest of this year's budget before it is too late.

The reason for their haste is a system set up by Congress that, in many cases, requires agencies to spend all their allotted funds by Sept. 30.

If they don't, the money becomes worthless to them on Oct. 1. And — even worse — if they fail to spend the money now, Congress could dock their funding in future years. The incentive, as always, is to spend.

So they spent. It was the return of one of Washington's oldest bad habits: a blitz of expensive decisions, made by agencies with little incentive to save.
This is, of course, not a new phenomenon:
"We cannot expect our employees to believe that cost reduction efforts are serious if they see evidence of opportunistic spending in the last days of the Fiscal Year," President Lyndon B. Johnson wrote to underlings in May 1965. Even then, Johnson said an end-of-year binge was "an ancient practice — but that does not justify it or excuse it."
Given that this is one of those "everybody knows" situations, one would think that Congress would have changed government accounting rules decades ago to fix the problem. Why not just let agencies keep unspent monies and apply them rationally to cover unexpected expenses or shortfalls the next year?
That said, it's quite possible that the Soil Conservation Service actually needs a lot of toner cartridges and buying them now will give them some flexibility next year that they've earned through good managed. For that matter, it's not inconceivable that the Coast Guard has enough dilapidated cubicles that spending $178k  fixing them is warranted and that spending half a million dollars on artwork at the VA can be justified. But the optics are certainly less than ideal in an era where workers are being furloughed to cover budget shortfalls caused by sequestration and look likely to be sent home Tuesday.
Then again, the waste caused by the "use it or lose it" practice is nothing compared to that of the shutdown itself. We'll never know how many man hours have been wasted coming up with contingency plans for a looming shutdown, not to mention the lost productivity that came with the previous rounds of furloughs.