Gregory McMichael Leaked the Arbery Video
A bizarre twist to a tragic story.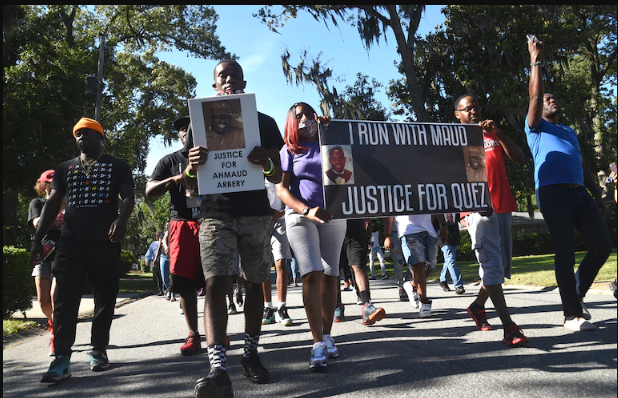 Atlanta's WSB-TV 2 ("Man charged in Ahmaud Arbery murder leaked original video of the shooting"):
In a stunning twist to a story that drew worldwide attention, Channel 2 Action News has confirmed that the man who leaked the viral video of the shooting of an unarmed black jogger in south Georgia is one of the murder suspects.

[…]

Channel 2 investigative reporter Mark Winne has confirmed that Greg McMichael leaked the video to a radio station, starting the avalanche of attention that landed him in jail on murder charges with his son.

Brunswick attorney Alan Tucker says Greg McMichael wanted to clear up some rumors circulating in the community and he had no idea the video would spark global outrage.

"He had that tape by himself. He delivered it. We have questions about the length of it," L. Chris Stewart, attorney for Arbery's family, told Winne.

Tucker says his parents live in Satilla Shores, and he hoped when the video was viewed by the public, it would ease racial tensions in the community.

"I didn't want the neighborhood to become a Ferguson," Tucker said.
Tucker said Greg McMichael brought the video and others to his office for assistance in getting the video downloaded for delivery to a talk show host on a Brunswick radio station.

Tucker says McMichael came to him as a friend and not as an attorney.

"That young man did not deserve to be shot Tucker" told Winne in a conversation. "There was no reason in the world for Travis to pull a shotgun out of a damn truck. None," Tucker told Winne.

Tucker did not want to comment publicly on the charges against either McMichael.

Earlier on Friday Greg McMichael's new attorneys. Frank and Laura Hogue, spoke for the first time. "Greg McMichael did not commit murder," Frank Hogue said in a news conference in Macon.

The Hogues say the public has come to certain conclusions about that day and there is more to the story.

"We know several other critically important facts. Those facts point to a very different story," Linda Hogue said.

"I have no doubt that Mr. McMichael and his son believe what he did was OK. It just wasn't," Stewart said. "Travis never should have gotten that shotgun. That is significant."
I didn't intend to do two posts on this guy this morning but I came across the previous story first and this doesn't make sense as an update.
I'm not sure what it adds to our knowledge, other than the local attorneys are apparently no more competent than the local cops.