Virginia Republicans Nominate Pro-Trump, Pro-Confederate Corey Stewart For Senate
Virginia Republicans took a hard-right turn in yesterday's primary. This is likely to benefit the Democrats.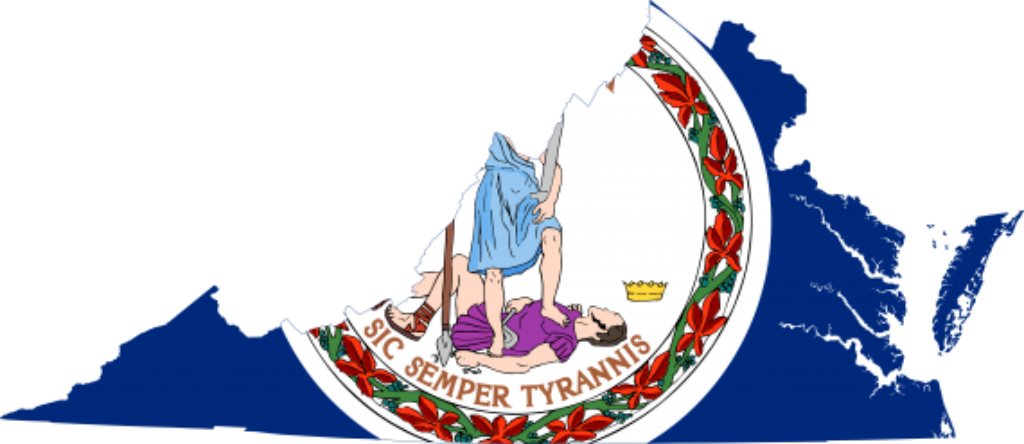 Republicans in Virginia have nominated a controversial candidate who fell short of winning the race for the Gubernatorial nomination last year in a race where he focused heavily on "preserving" Confederate monuments around the state to take on Senator Tim Kaine in the fall:
Virginia Republicans turned bright red Tuesday, selecting the more-Trump-than-Trump Corey Stewart as their nominee to challenge Sen. Tim Kaine (D) as primary elections played out in congressional districts across the state.

The matchup ensures Virginia will keep re-litigating the 2016 presidential race in this fall's election, with Stewart running in outrageous Trump-like fashion against Kaine, who was Hillary Clinton's running mate in her failed bid for the presidency.

Republican voters preferred Stewart, who has promised a "vicious" campaign, over a more mainstream option in Del. Nick Freitas (R-Culpeper), a former Green Beret who had little name recognition but support from the party establishment.

Freitas posted a surprisingly strong challenge, with the lead tipping back and forth until the final precincts reported at nearly 9 p.m. and populous Fairfax County put Stewart over the top. Stewart prevailed with about 45 percent of the vote to about 43 percent for Freitas.

"I was on the knife's edge of the greatest moment of my political career and the end of my political career," Stewart said after the votes were counted. "If I didn't win this, I would've been done."

Stewart's presence atop the ticket will cast a shadow over all Virginia congressional races this year. He's sure to excite the most fervent parts of the Republican base, especially in rural areas, but his identification with Trump also could inspire Democratic voters to come out against him.

At Stewart's election night party at the Electric Palm Restaurant, overlooking the Occoquan River in Woodbridge, supporters yelled "Corey! Corey!" as the loudspeaker blared "Sweet Home Alabama."

Stewart was quick to make clear that he plans to run this race in the manner and style of his political hero, down to his hand gestures. "Virginia can choose to continue with the prosperity and the progress of America under President Trump," he said, "or it can choose the past, with everything we know that has failed — and that's Hillary Clinton's running mate, Tim Kaine."

Which prompted the crowd to erupt in chants of "Lock her up!" Stewart smiled slyly, then replied: "That might just happen, by the way. And Timmy, too. Oh, we're gonna have a lot of fun between now and November, folks."

(…)

Voter turnout Tuesday was generally low despite most of the state enjoying mild spring weather. Some in the Washington region may have been distracted by the Capitals' midday Stanley Cup parade, but it didn't stop Democrats from showing up at the polls in greater numbers than Republicans in many locations.

Stewart received about 136,000 votes in Tuesday's primary, about 20,000 less than his total in last year's gubernatorial primary.

Kaine, a popular former governor, is heavily favored to win in November and has more than $10.5 million cash on hand. None of the three Republicans chasing the nomination cracked $1 million; Stewart raised the most, with about $841,000.

"I know Corey very well," Kaine said Tuesday night as he attended Wexton's victory party in Sterling. He said Virginians will have to decide whether they support Stewart's "ruthless ambition" or want "upbeat, progressive problem-solving."

Stewart, Kaine added, also supports "calling people names, taking health care away from folks and cutting education."
More from the Richmond Times-Dispatch:
Last year, Corey Stewart didn't get to test his theory that Virginia Republicans could snap their losing streak in statewide elections with an unapologetic embrace of Trumpism. On Tuesday night, he got his shot.

Stewart won the GOP nomination for U.S. Senate in Tuesday's only statewide primary, ensuring the combative chairman of the Prince William Board of County Supervisors will lead Virginia's GOP ticket in the 2018 midterms after promising to run a "vicious" campaign against U.S. Sen. Tim Kaine, D-Va.

Stewart, who chaired President Donald Trump's Virginia campaign in 2016 before being fired for a rogue anti-establishment protest, narrowly defeated Del. Nick Freitas, R-Culpeper, a two-term state lawmaker and former Green Beret who was the closest thing to an establishment pick in the three-way primary. E.W. Jackson, a socially conservative minister from Chesapeake and 2013 GOP nominee for lieutenant governor, finished a distant third.

As Stewart's hard-right supporters celebrated the victory by a culture warrior who seems to relish poking the party establishment, Republican moderates were worried Stewart's rise to prominence could cause other Republicans to sink, including a handful of GOP congressional incumbents already facing tough re-election fights in suburban districts.

During the Senate primary, Stewart has said Kaine's youngest son should be sent to Guantanamo Bay over minor criminal charges stemming from a left-wing protest in Minnesota, called for tough crackdowns on illegal immigration, and vowed to push for a nationwide ban on the removal of Confederate statues, an extension of his Confederate-steeped run for governor last year.

A 49-year-old lawyer, Stewart was first elected to the Prince William board in 2003 and has made several previous runs for statewide office. Shocking many political observers, he narrowly lost the 2017 GOP gubernatorial primary to mainstream Republican Ed Gillespie. Stewart translated his near miss and elevated profile to a campaign for federal office, insisting in ads that he should've been the Republican standard-bearer in 2017.

"Virginia can choose to continue with the prosperity and the progress of America under President Trump," Stewart said as he addressed supporters around 9:30 p.m. at a Woodbridge restaurant. "Or it can choose the past, with everything we know that has failed, and that's Hillary Clinton's running mate, Tim Kaine."

The crowd responded with chants of "Lock her up!"

"That might just happen by the way. And Timmy too," Stewart said. "Oh, we're going to have a lot of fun between now and November folks."
Freitas outperformed Stewart in the Richmond region and other suburban areas, while Stewart drew strong support in Southwest Virginia, the Shenandoah Valley and Southside Virginia. Stewart also ran up big numbers in Prince William and Loudoun County, two bellwether localities in Northern Virginia.

Kaine, who has more than $10 million banked for his re-election bid, will be difficult to beat in a Democratic-trending state where Republicans haven't won a statewide election since 2009. Clinton chose Kaine, a former governor and Richmond mayor, as her vice presidential running mate in 2016.

"A cruder imitation of Donald Trump who stokes white supremacy and brags about being 'ruthless and vicious,' Corey Stewart would be an embarrassment for Virginia in the U.S. Senate, where he would eliminate health care for millions of Americans and slash public education funding," the Kaine campaign said in a statement Tuesday night.
Stewart isn't exactly a stranger to national politics, nor is he a stranger to controversy. From the time in 2006 when he was elected Chairman of the Board of Supervisors in Prince William County, a fast-growing, Northern Virginia suburb that unlike neighboring Fairfax County and the close-in suburbs still tends to lean Republican, he made a name for himself by successfully pushed a law through the board that allowed local law enforcement to check the immigration status of anyone even if they were not suspected of having committed a crime. He also took the lead in cutting off county-level assistance programs to illegal immigrants and pushed forward other provisions designed to crack down on immigrants but which also put the county's large and growing Latino population. Many of these measures pre-dated the anti-immigrant turn that the Republican Party took during the rise of the Tea Party and Donald Trump, and drew national attention to Stewart notwithstanding the fact that he was in a position that was relatively anonymous in the past.
On the statewide level, Stewart had unsuccessfully ran for the nomination for Lieutenant Governor in 2013 but ended up being eliminated at the state party convention in a race that saw an even more controversial candidate win the nomination ahead of a race that saw Democrats sweep all three statewide races — Governor, Lt. Governor, and Attorney General — for the first time since the 1970s. In 2016, Stewart ended up becoming the statewide Chairman for Donald Trump's Presidential campaign before being dismissed from that position but was dismissed from that position after leading a protest at RNC headquarters in Washington, D.C. amid allegations that the RNC was withdrawing assets from the Trump campaign in the Old Dominion in favor of preserving the party's position in down-ballot races for Congress. Most recently, Stewart narrowly lost the Republican nomination for Governor last year in a campaign in which Stewart, in the wake of the alt-right rally in Charlottesville last year that led to the death of a young woman, concentrated heavily on cultural issues and on preserving Confederate memorials around the state.
Stewart's victory in yesterday's primary wasn't entirely shocking. While the race was sparsely polled, the polling that was done consistently showed him beating both Nick Freitas, a member of the House of Delegates and E.W. Jackson Jr., the hard-right candidate who had beaten Stewart for the Lt. Governor's nomination back in 2013. Stewart also benefited from the fact that several top Republicans who had been considered possible candidates, such as former Governor Jim Gilmore, former Attorney General Ken Cuccinelli, 2017 candidate for Governor, and a number of current and former Republican Members of Congress from Virginia, had declined to enter the race. Additionally, Stewart benefited from the fact that the Virginia Republican electorate has remained strongly supportive of President Trump notwithstanding the fact that Trump's job approval among Virginia voters as a whole is worse than it is nationally, if not worse. Indeed, all three of the candidates for the GOP nomination were supportive of the President, but Stewart's ties to the Trump campaign and pro-Trump voters likely helped put him over the top in what turned out to be a much closer race than the polling had anticipated.
Heading into the race in November, though, Stewart's strong ties to Trump seem likely to be more of a hindrance than a help, and it seems likely that this will be a race where Democrats can be fairly confident of holding onto the seat. As noted, President Trump's Job Approval in Virginia has consistently been worse among Virginians as a whole than it has been nationwide. The most recent poll on that issue from Roanoke College, for example, shows Trump with just 36% job approval in the state compared to 49% disapproval, a thirteen point deficit that is far starker than the RealClearPolitics national average that puts the President at a 9.8 point deficit. Additionally, Virginia is a state that Democrats have won statewide almost consistently since President Obama won the state in 2008 and again in 2012 while Virginia Democrats swept the three statewide races in 2013 and again last year in an election that also saw them make significant advances in the state legislature. Finally, of course, Hillary Clinton won the state by some 200,000 votes in 2016. The only exception to this trend came in 2009 when Republicans, led by Bob McDonnell, swept all three statewide races. This, however, was the last time that the Republican Party of Virginia has won a statewide race in the Old Dominion, and it's highly unlikely that they'll break that slump this year.
Looking specifically at the race between Kaine and Stewart, it seems clear that the Commonwealth's junior Senator is in a fairly good position for re-election. First of all, as noted, he has a heavily outraised Stewart and, thanks to the fact that he had no opposition in the race for the Democratic nomination, has a large campaign war chest heading into the fall that will be difficult for Stewart to match even with help from outside the state. Second, while the polling of the race has been sparse, what little has been done shows Kaine with what seems like a solid lead heading into the summer. Finally, Stewart's apparent decision to mimic Trump in his campaign against Kaine, while it may help to energize the Republican base, is unlikely to play well statewide, most especially in the population-heavy areas such as Northern Virginia, suburban Richmond, and the Tidewater area. It's because of this that, as of right now, all three of the major rating services — The Cook Report, The Rothenberg Report, and, perhaps most importantly, Larry Sabato's Crystal Ball out of the Unversity of Virginia's Center for Politics — list the race as "Solid Democratic."
Outside of the Senate race, though, the biggest concern facing Republicans in Virginia is that Stewart's presence at the top of the ticket could have an impact on down-ballot races for Congress in a year that is already looking bad for Republicans. Perhaps the most vulnerable of Virginia Republicans is Barbara Comstock, who represents the 10th Congressional District that includes a large segment of Northern Virginia that has been trending Democratic in recent years, will face Democratic State Senator Jennifer Wexton, who won her party's nomination last night. Other seats that could be vulnerable with Stewart at the top of the ticket include the Fifth Congressional District, which largely includes mostly Republican Central Virginia but also covers areas that are becoming increasingly purple, and the Second Congressional District, which largely covers the Tidewater area of the state which has been generally Republican but shown signs of moving left in recent elections. In these races and others, Stewart's presence at the top of the ticket seems likely to energize Democrats as much as it energizes the Trumpian base of the GOP, meaning that Republicans could run into trouble there as well. Suffice it to say, Virginia is looking pretty good for  Democrats this year.