Gun Control and Public Opinion
90 percent of Americans support background checks for gun purchases. They are unlikely to be enacted into law.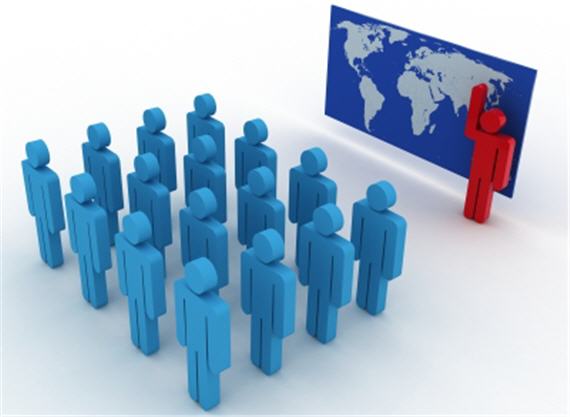 President Obama notes that "Right now, 90 percent of Americans — 90 percent — support background checks that will keep criminals and people who have been found to be a danger to themselves or others from buying a gun. More than 80 percent of Republicans agree. More than 80 percent of gun owners agree." He concludes, "There's absolutely no reason why we can't get this done."
But we're almost certainly not going to "get this done." Why?
Jonathan Chait points to another line in the president's speech:
At his remarks today touting support for background checks on guns, President Obamasaid, "Nothing is more powerful than millions of voices calling for change." Actually, since background checks command 90 percent in the polls but lack support from Republicans in Congress, pretty clearly millions of voices calling for change are less powerful than holding a House majority. They're also less powerful than a Senate majority. Or even 41 Senators, who can stop anything they want. A well-funded lobby probably beats millions of voices calling for change, too.

Basically, everything is more powerful than millions of voices calling for change.
Jonathan Bernstein doesn't go quite that far, but explains,
See, the problem here is equating "90 percent in the polls" with "calling for change." Sure, 90 percent of citizens, or registered voters, or whoever it is will answer in the affirmative if they're asked by a pollster about this policy. But that's not at all the same as "calling for change." It's more like…well, it is receiving a call. Not calling.

Those people who have been pushing for marriage equality? They were calling for change. And marching for it, demanding it, donating money to get it, running for office to achieve it and supporting candidates who would vote for it, filing lawsuits to make it legal. In many cases, they based their entire political identity around it.

Action works. "Public opinion" is barely real; most of the time, on most issues, change the wording of the question and you'll get entirely different answers. At best, "public opinion" as such is passive. And in politics, passive doesn't get results.
He adds,
Action is hard! Action can be painful. Action is risky. Action is unpredictable. We all have plenty of other things to do, after all. For the most part, we only take action when we can't do other things — when something is so wrong that we just have to do something about it. It's almost impossible to manufacture that artificially…that's why presidential attempts to go over the heads of Congress to the people rarely work. Not because Congress will ignore their constituents. But because a president, no matter how eloquent or popular, isn't going to stir people to action on something just because they happen to agree with him. Meaningful action is too big a commitment for the tiny signal of a presidential exhortation to get it to happen. It usually take something with a much more direct effect on our day to day lives. But if it does happen, look out.
In polling, there's a distinction between the content, duration, and intensity of opinion. That someone supports Hillary Clinton for president in 2016, thinks the war in Afghanistan is worth fighting, that people of the same sex should be allowed to marry, or that assault rifles should be banned is a measure of the content of opinion. It's important although, as Bernstein notes, we need to be careful that we're measuring it accurately. We need to also factor in duration; that is, how long and consistently that opinion has been held. A sudden surge in support for Rand Paul after his filibuster, for example, probably doesn't tell us anything useful about his prospects in 2016. Finally, the intensity of opinion tells us about passion. It's arguably the most important, at least in terms of predicting policy outcomes.
Related to intensity is what social scientists call salience. That is, how important an issue is to a given individual. So, for example, most Americans probably mildly oppose paying farmers not to grow milk or subsidies to jack up the price of milk. But those policies stay in place because the small minority that supports those policies have a real stake in the issue and therefore support it with passion and organize to keep their subsidies in place. As the phrase goes, "Who cares more?" is often what matters.
The same is true to a lesser extent with guns. While there's usually a spike in restrictionist sentiment after highly publicized incidents, it tends to be of short duration because it's just not that salient to most of us. Gun owners, and especially gun enthusiasts, however—not to mention the gun industry—maintain high intensity for the duration.