Poll Shows Increased Support For Gun Control In The Wake Of Florida Shooting
New polls show increased support for various gun control measures, including limitations on so-called "assault weapons," but that doesn't mean we're likely to see Congressional action on the subject.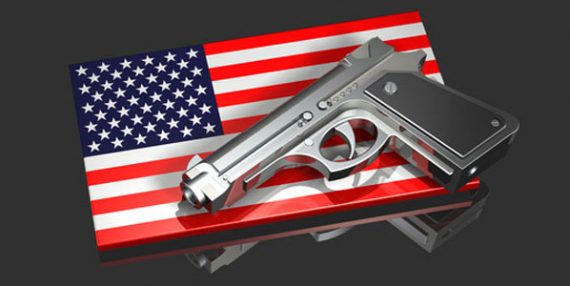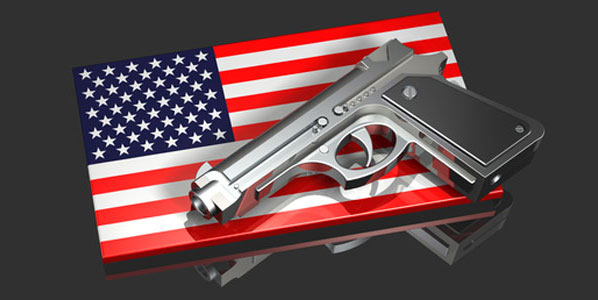 A new poll from CNN shows public support for gun control in the wake of the school shooting in Parkland, Florida is at its highest level yet:
Support for stricter gun laws has spiked to the highest level since 1993, and almost two-thirds say government and society can take action to prevent future mass shootings, according to a new CNN poll conducted by SSRS.

The findings suggest the school shooting in Parkland, Florida, has shifted public opinion on gun laws in a way other recent mass shootings have not.

Overall, 70% now say they back stricter gun laws, up from 52% who said so in an October poll not long after a mass shooting in Las Vegas killed 58 people. Just 27% oppose stricter laws. Support for stronger gun laws has not been that high in CNN polling since a December 1993 survey conducted just after the Brady Bill was signed into law.

Public support for stronger gun laws has fluctuated over the years, peaking at 70% backing for stronger laws in 1993 and in the new poll and bottoming out at 44% support in a CNN/ORC poll in September 2014. Bumps in support for tighter laws following mass shootings have rarely lasted, but they have also rarely been as large as the shift seen in this poll.

The new poll also finds a deepening intensity of support for stronger gun laws. A majority, or 52%, say they "strongly" favor stricter gun laws, well above the previous high mark of 37% in polling back to 2013. Strong support outpaces strong opposition by a nearly four-to-one margin, a massive increase compared with the 36% who were strongly in favor of such a move and 27% who strongly opposed the idea in the October survey.

Overall support for stricter laws includes a majority of those who live in gun-owning households (57%) as well as majorities across gender, race and age categories. Nearly all Democrats (93%) back stricter laws, as do a majority of independents (64%) and a plurality of Republicans (49% vs. 46% who oppose them).

At the same time, an increasing share say they are very or somewhat worried they or a family member will become a victim of gun violence. Almost six in 10 say so now (57%), compared with 44% in June 2016 after a mass shooting in Orlando. Worries now are higher among parents of children under 18, of which 62% say they are worried vs. 55% among non-parents. Among those who are at least somewhat worried about becoming a victim of gun violence, 80% back stronger gun laws; that slides to 56% among those expressing less concern.

There is widespread support for several specific changes to gun laws, including 87% who back laws to prevent convicted felons and those with mental health problems from owning guns; 71% who support preventing people under age 21 from buying any type of gun; 63% who support a ban on the sale and possession of high-capacity or extended ammunition magazines (up from 54% in October, a new high in CNN polling); and 57% who back a ban on the manufacture, sale and possession of rifles capable of semi-automatic fire, such as the AR-15, the same style as was used in both the Parkland and Las Vegas shootings (up from 49% in October).

Support for raising the age at which a person can purchase any type of gun — an idea supported by some prominent Republicans — crosses party lines (86% of Democrats, 67% of independents and 61% of Republicans back that change), as does support for keeping guns away from convicted felons and those with mental health problems (90% of Democrats and Republicans favor that, along with 84% of independents). There is also broad cross-party opposition to an outright ban on gun ownership (93% of Republicans, 87% of independents and 83% of Democrats oppose that idea).

But on the other proposals tested in the poll, there are sharp partisan divisions that reflect those in the public conversation around gun laws that has emerged since Parkland, particularly on a ban on weapons such as the AR-15. That proposal — one that Florida Sen. Marco Rubio described in a Tweet as "well outside the mainstream" — has the support of 80% of Democrats and 53% of independents, but just 34% of Republicans. Likewise, limiting the number of guns an individual can own garners 69% support among Democrats vs. just 23% among Republicans. And while backing for a ban on high-capacity magazines has grown across party lines, there remains a 34-point spread between Democrats (82% support) and Republicans (48% support) on the question.

In addition to a shift toward support for stronger gun laws, there is optimism in the poll that such changes would be effective. A majority, 56%, say stricter gun laws generally would reduce the number of gun-related deaths in the country, 42% that they would not. That tilted the opposite way in October after the Las Vegas shootings, with 51% doubting that outcome, as well as in June 2015 after the shooting deaths of nine people during a Bible study group in Charleston, South Carolina, when 60% said such a change would not reduce gun-related deaths.

Similarly, 59% think stricter background checks would prevent those with mental health problems from owning guns (36% say that they would not).
A new poll from USA Today and Suffolk University shows a similar phenomenon, but also finds the public skeptical that Congress will act:
 Americans overwhelmingly support tougher gun laws, a new USA TODAY/Suffolk University Poll finds, but they also overwhelmingly agree on this: Congress isn't likely to act anytime soon.

In the wake of another deadly school shooting, this time in Florida, the disconnect between public opinion and predictions of legislative inaction is sharp. Advocates of gun control and others wonder if the outcry sparked by students who survived the shooting spree at Marjory Stoneman Douglas High School in Parkland might shake the political calculations that have stymied significant new limits on guns for decades.

n contrast, some in corporate America — from airlines to car rental companies — moved over the weekend to break ties with the National Rifle Association, the powerful D.C. lobby that has stood against the most far-reaching proposed gun laws. The NRA called their action "a shameful display of political and civic cowardice."

"Right now it's a joke," said Greg Silva, 64, a retired electrical engineer from Reno, Nev., who was among those called in the poll. "If a person wants a gun they can go to a gun show and pass no checks. That's ludicrous." Licensed dealers at gun shows are required to conduct background checks, but private sellers are not.

(…)

On guns, a nation that is often divided on issues is remarkably united:

By almost 2-1, 61%-33%, they say tightening gun-control laws and background checks would prevent more mass shootings in the United States.
By more than 2-1, 63%-29%, they say semi-automatic weapons like the AR-15, used by the Florida shooter, should be banned.
By more than 6-1, 76%-12%, they say people who have been treated for mental illness should be banned from owning a firearm.

Even gun owners are inclined to support those three measures. But a majority of Republicans say tighter gun laws wouldn't prevent more mass shootings, and they oppose banning semi-automatic weapons.

Republicans are more likely than Democrats to support a ban on firearms for those who have been treated for mental illness, a proposal also backed overwhelmingly by Democrats and independents.

"Everyone who commits a mass shooting has a mental issue," says John Shaw, 60, of Madison, Wisconsin. "Preventing them from getting the gun is the most important thing."

Despite the consensus on some measures, few expect Congress to toughen gun-control laws in the foreseeable future. Fewer than one in five, 19%, say the odds are excellent or good. More than three in four; 76%, rate them as fair or poor.

Republicans are more likely than Democrats to predict Congress will act, 28% compared with

There is a partisan divide on whether restricting access to guns or improving mental health care would do more to curb mass shootings. By a wide margin, Republicans and gun owners say improving mental health care would do more. Democrats and those who don't have guns in their household are inclined to say restricting access to guns would do more.

Overall, 39% say improving mental health care would do more; 31% say restricting access to guns would; 25% say both.

There is bipartisan agreement on strengthening security at schools. By 58%-32%, those surveyed say schools should be required to have an armed police officer on site. By 62%-27%, they say schools should be required to have metal detectors at their doors.

Interestingly, younger adults are less likely than older ones to back those ideas, although a majority in both groups supported them. Among those 50 and older, 69% support metal detectors, for instance, compared with 53% of those under 35 years old.
These polls come out several days after the release of a similar poll from Quinnipiac University:
A new Quinnipiac University poll found huge support for new gun control measures in the wake of the tragic high school massacre last week in Florida.

According to the poll conducted from Feb. 16 to Feb. 19 and released Tuesday, 66 percent of American voters support stricter gun laws, with 31 percent opposed — the highest level of support ever measured by Quinnipiac.

The poll also found that 67 percent of those surveyed support a nationwide ban on the sale of assault weapons.

"If you think Americans are largely unmoved by the mass shootings, you should think again," said Tim Malloy, assistant director of the Quinnipiac University Poll. "Support for stricter gun laws is up 19 points in little more than 2 years."

Scott Wilson, president of the Connecticut Citizens Defense League, said support for gun control always rises after a mass shooting.

"It's on the tail end of an emotionally charged event," Wilson said of the poll. "But it strikes me as peculiar that we consider forfeiting our constitutional rights as the first solution as opposed to looking at other solutions."

(…)

The polls also found that 50 percent of gun owners support stronger controls, compared to 44 percent opposed and support for universal background checks was almost universal — 97 percent in favor compared to two percent against.

The college noted that support for gun control is at its highest level since the Quinnipiac University poll began focusing on the issue in the wake of the Sandy Hook massacre.

Other findings include:

83 percent support for a mandatory waiting period for all gun purchases, compared to 14 percent in opposition.

67 percent of voters said it's too easy to buy a gun in the U.S.

75 percent of voters said Congress needs to do more to reduce gun violence.
We've seen this happen before, of course, and it has proven to be a phenomenon that has had little impact on either gun control policy or elections. Most recently, in the wake of the mass shooting in Las Vegas, the worst such event in American history, polling showed increased numbers in support of certain gun control measures. Despite this, there was little movement on the issue in Congress even on the seemingly easy issue of banning bump stocks. The same thing happened in the wake of the shooting in December 2012 at Sandy Hook Elementary School in Newtown, Connecticut. At least initially, the image of the results of such an attack, with so many of the victims being young children, led many Americans to say that they supported stronger gun control laws. Even then, though, it was clear from polls where the question was asked that gun control was not a high priority issue even among the people supporting measures such as stricter background checks or the outright banning of certain kinds of so-called "assault weapons." Furthermore, as time passed and the memory of what happened at Sandy Hook or other similar mass shooting events faded into memory, the numbers began to fade.In the specific case of the Sandy Hook shooting, polling within three months of the tragedy was already showing that gun control was slipping as a priority for voters and, within a year after the shooting, support for most gun control measures had fallen off to the levels they were at prior to the shooting. By the second anniversary of Sandy Hook, polling was showing that more Americans supported protecting gun rights than passing new gun control measures. One year later, near the third anniversary of the tragedy, polling showed a majority of Americans opposing a ban on the type of weapon used in the Sandy Hook shooting, If history is any guide, then this is what is likely to happen this time as well.
All of this brings to mind something Kevin Drum wrote in the wake of the defeat of the Manchin-Toomey bill, which was put before the Senate mere months after the Sandy Hook shooting That bill would have expanded background checks and purported to close other loopholes in the background check system, It also happened to be an issue that enjoyed at the time, and continues to enjoy, widespread public support even among Republicans, conservatives, and gun owners:
about 80 percent of those Americans think it sounds like a reasonable idea but don't really care much. I doubt that one single senator will suffer at the polls in 2014 for voting against Manchin-Toomey.

Gun control proposals poll decently all the time. But the plain truth is that there are only a small number of people who feel really strongly about it, and they mostly live in urban blue districts already. Outside of that, pro-gun control opinion is about an inch deep. This is a classic case where poll literalism leads you completely astray. Without measuring intensity of feeling, that 90 percent number is meaningless.
I made a similar observation at the time:
Even at the height of the post-Newtown political push, only 6% of Americans considered gun control the most important problem facing the nation. That's a far cry from the vast majority of voters who say that they support the various gun control measures that have been advocated over the past four months.

This isn't the first indication that gun control is a low intensity issue among American voters.  Back in January, just one month after Newtown, a similar Gallup poll showed the same results that we see in this month's release. At that time, I predicted that it would be difficult for gun control advocates to get the most ambitious parts of their agenda through even the Senate, but I thought at the time that at least something would be passed. In part, I thought this because it seemed as though the post-Newtown attention paid to the issue was going to make it inevitable and that a low-priority issue like background checks would be something that Congress could pass to make it appear that they're doing something, even though in reality the Manchin/Toomey bill would have done little to stop the massacres that have garnered much attention over the years. As it turned out, the politics of the issue were far more complicated, and public intensity on the issue of gun control was far less than many thought it might be after the events of Newtown.

Once you understand where the politics of gun control actually stand, the behavior of Republicans and red state Democrats becomes completely understandable.
By the time the 2014 midterms rolled around, Drum's prediction and mine proved to be accurate as there was no indication in any of the exit polling that voting for or against the Manchin-Toomey bill had any impact at all on the outcome of any particular race. Additionally, exit polling at the time indicated that guns and gun control were very low on the list of issues that voters cited as being the most important in deciding who they ended up voting for. This is something we also saw in similar polling in previous elections. Other polling indicated that among the voters who said the issue was more important to them than to voters as a whole, supporters of gun rights who opposed additional gun control measures were more likely to cite guns as an issue that they based their vote on than supporters of gun control were. This was especially true among Republican and Independent voters, and even more true in states where Republican Senators who had voted against Manchin-Toomey were up for re-election. This is especially relevant heading into 2018, where several Democrats in red states such as Montana, North Dakota, Indiana, and Missouri are running for re-election. These Senators are unlikely to support gun control measures other than expanded background checks, bans on bump stocks, and perhaps increasing the minimum age to purchase weapons such as an AR-15. Other measures, such as banning so-called "assault weapons" or other more stringent measures, are unlikely to gain their support and even less likely to garner Republican support.
Notwithstanding the activism that the shooting in Florida has spurred among the teenaged survivors and their supporters, there's every reason to believe that we'll see something similar in response to the school shooting in Florida. Because of the tragedy, the issue of gun control has slipped back into the consciousness of voters in the eleven days since the shooting, the most likely thing we'll see in the future is that support for many of these measures will fall back as the memory of the shooting starts to fade. In no small part, this is an inevitable side effect of the manner in which our attention spans seem to move from issue to issue depending on what's in the news. In that respect, there is only so much coverage the media can give to the issue before everyone moves on to the next big issue or news event.  This has been the course that the political debate over gun control has followed for at least the past twenty-five years or more, and it's likely to repeat itself this time.An additional factor that should pour the cold water of reality on advocates for stricter gun control measures is the fact that polling has consistently shown strong support for gun rights among the public as a whole that makes any kind of radical change in gun laws highly unlikely Failure to recognize that reality means that strong advocates of gun control will continue to be disappointed by the fact that there doesn't seem to be any single event that can cause their agenda to advance outside of the bluest of the blue states where Democrats control the state government. Outside of those small numbers of states, though, the prospect for the kind of significant action on gun control remains as unlikely as it has always been.
It's possible, of course, that this time could prove to be different. The activism of the High School students from Florida who survived the shooting and others at or near their age has been particularly effective at keeping this issue at the forefront of the current political debate, and it has even resulted in what could be real changes on the part of Republicans nationwide. President Donald Trump, for example, has talked openly over the past week about ideas such as increasing the minimum age for buying a rifle to 21, where it stands for pistols and handguns, but it has also led to him causing him to advocate on behalf such seemingly ineffective ideas as arming school teachers. Florida Governor Rick Scott, meanwhile, who may end up being a candidate for the Republican nomination to challenge Senator Bill Nelson this year or running for re-election in 2020, has come out in favor of increasing the minimum wage to purchase a rife to 21 and come out against President Trump's proposal to arm teachers. Other Republicans on the national and state level have also made statements suggesting they are more open to some gun control measures than they have been in the past. That may be a sign that things might be different this time, but it's a far way from guaranteeing that anything that gun control advocates are asking for has any chance of passing Congress this year.  Perhaps subsequent polling will show that the momentum that gun control advocates have seen since the tragic events of February 14th, but until we see those numberx, and start to notice that they are having an impact on the election prospects of Republican or Democratic candidates, the odds of anything happening on Capitol Hil regarding this issueare exceedingly low.