Harris and Racial Labels
There are different, and not equally good, reasons to talk about labels.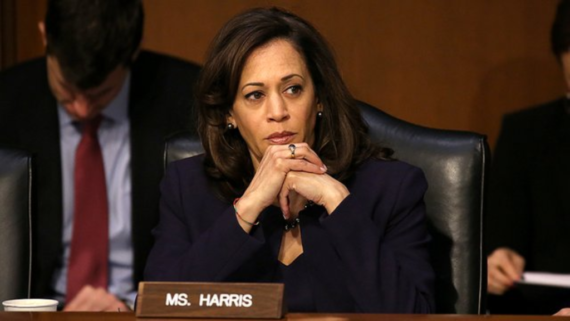 Any discussion of race and racial labels is fraught and complicated, as anyone paying attention knows. It also the kind of thing I tend to want to avoid, but this struck me from Glenn Reynolds:
I'm somewhere between amused and bemused that the progressives who insisted that Biden must pick a "woman of color" or "African American" woman are all like, "how dare you discuss what Sen. Harris' race is, she's just an American!" This is how American racial categories roll. The left wants everyone to be categorized by the government, but for the categories to never be discussed because they are so obviously arbitrary, counter-productive, absurd and ultimately indefensible.
This strikes me as disingenuous at best, since clearly a) most supporters are not saying "how dare you discuss what Sen. Harris' race is" (indeed, quite the opposite), and b) opponents are not raising the issue so as to debate the racial categories the US government uses on forms.
Here's the problem: there are two main ways that race and labels are discussed in American politics. One way is an attempt to find inclusive space for all Americans that acknowledges our differences and especially attempts to deal with long-existing disparities and injustices. This is why it matters that a female person of color is about to officially be on a major party ticket. It is also why it is necessary and important to want the government to keep track of things like race and ethnicity.
The other way to talk about race, and I put Reynolds' amused-to-bemused observation into this category, is to downplay its significance so as to downplay the effect of past injustices or to pretend like the problems are all solved.
Along those lines you get nonsense like Mark Levin yesterday:
How does Levin think that persons of African descent came to Jamaica in the first place? (And, it should be noted, that Jamaica is in the Americas). But, of course, this isn't about history nor geography or even about accurate semantics, it is just about using the politics of labels against Harris so as to allow racists in his audience some vague right to dismiss the significance both of the historic nature of the choice and of Harris' own lived experiences.
Or, Dinesh D'Souza:
Again: this is about denigration and dismissiveness about the importance of race in American society and politics. It is, again, about given racists in the audience a method to attack and dismiss Harris' race.
And let's face facts: a very important reason why we continually have discussions about the right labels to attach to certain groups, especially Black Americans, is because labels have long been used against them.
Plessy v. Ferguson, a case about segregated rail cars focused on Homer Plessy as an "octoroon" (a person 1/8th black and 7/8th white) and therefore required very specific labeling and categorization. The Court affirmed the law's legal labeling and that segregation was fine as long as it was "equal". That ruling was the law of the land until 1954 and Brown v. Board of Education (and that ruling hardly fixed the issue).
Let's not forget that Jim Crow was about labeling people and treating them differently based on labels. (As was a whole lot of de facto segregation).
We debate the usage of black, Black, person of color, Africa-American (not to mention colored, Negro, and other words I won't share) because there has been an ongoing and relentless attempt to define white as normal and to define non-whiteness as a something different and inferior. Whites don't have to worry about what the broader society labels them because the law never punished them for being white.* And, fundamentally, because they have not been labeled in anywhere near the same way. The only ones I can think of (cracker and honky) hardly have had the same kind of social and political significance that labels used against persons of color, specifically those of African descent.
Let me note, too, that the fact that Harris is Jamaican/East Asian by descent does not mean she was protected from racism or the effects of race throughout her life as a citizen growing up in the United States. Racists and other cultural and institutional forces linked to race do not check your lineage before determining how you will be viewed and treated (as many Sikhs will tell you, especially right after 9/11).
The essential bottom line is this: if someone wants to talk about labels and race do they do so to mock, denigrate, or downplay? Or do they do so out of an interest in furthering respect, equality, and justice?
---
*And no, affirmative action programs do not punish people for being white, lest someone want to go that route.