Black is Back
The evolution of America's racial language continues.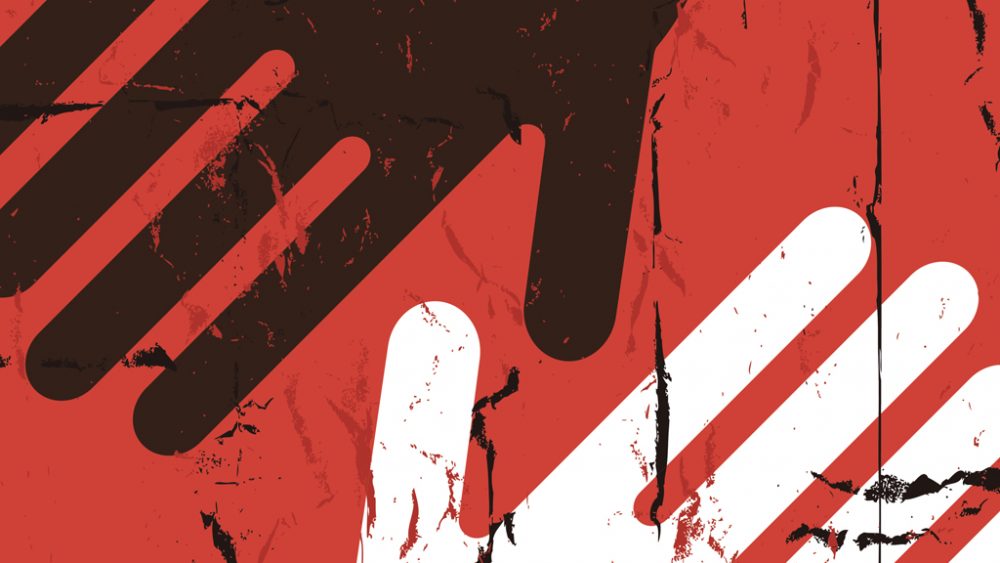 I've noticed in recent weeks that "Black"—with a capital B—seems to once again be the preferred usage for those who have variously been referred to as "African-American," "black," "colored," and "negro."
While vestiges of "colored" and "negro" remained in the names of various civil rights organizations founded in earlier days, "black"—usually but not always with a lower-case b—was the preferred usage from the earliest days I can remember (say, 1970) until the early 1990s. While I was in graduate school, Jesse Jackson and others lobbied for "African-American" (sometimes with and sometimes without the hyphen) to be adopted and it gradually was.
"Black," regardless of capitalization, never went away but over time I tried to force myself to use "African-American," even though I considered it both clunky and less useful than "black." (At the time, Tim Russ' Tuvok character had just debuted on "Star Trek: Voyager" and I recall joking with a fellow grad student who was both a Trek fan and black as to whether "African-American-Vulcan," "African-Vulcan" was the preferred description.)
As to the seeming reversal in recent months, I'm seeing lots of partial explanations.
WUSA9 ("Black vs. African-American: The complex conversation Black Americans are having about identity #ForTheCulture"):
Greg Carr, an associate professor and the chair of Howard University's Department of Afro-American Studies, said despite the dictionary definitions, there's no term that truly describes people that were taken from Africa and forced into slavery.

"We see these debates beginning literally from the time people came here." Very early on, of course, the label that we were given — whether it be the N-word, or Black, or Negro — were just to give us our status as property."

The word "colored" emerged in the 19th century to describe Black people in America.

"Because now there's a struggle particularly among northern Blacks — free Blacks to attempt to acquire some of the rights of America," Carr said. "They use colored, ironically, to exclude the masses of Negroes."

Names and identities continued to evolve throughout history, and self-identity within some Black American communities became generational.

"I think any group of human beings responds to their time," Carr explained. "The consistent thing when it comes to people of African descent in this country is the declaration that we are fully human and that we want to be as free as any other human being."
Margaret Simms, Urban Institute ("Say African American or Black, but first acknowledge the persistence of structural racism"):
Today, some people view "black" and "African American" interchangeably. But many have strong opinions that "African American" is too restrictive for the current US population. In part, the term African American came into use to highlight that the experiences of the people here reflect both their origins in the African continent and their history on the American continent.

But recent immigrants from Africa and the Caribbean have different combinations of history and experience, so some have argued that the term "black" is more inclusive of the collective experiences of the US population. About 10 percent of the 46.8 million black people in the United States are foreign born.

Contrary to the perception of some, immigrants from Africa are more likely to have a college education than the black population as a whole and the US population as a whole. Data on children of immigrants reveal that 44 percent of children in the United States with parents from Africa and the West Indies have parents with at least a college degree, compared with 24 percent of all black children and 40 percent of all children with native-born parents.
Cydney Adams, CBS News ("Not all black people are African American. Here's the difference."):
Black Lives Matter protests have opened up conversations about the history of privilege, racism, and the lived experiences and identities of black people in America. Now, the distinction between "black" and "African American" has become a prominent conversation on social media.

Many people often default to "African American" out of a desire for either political correctness or politeness. The two terms are often used interchangeably, but that isn't always accurate, and it's important to understand the nuance when discussing race both in America and on a global scale.

"There are black people in every continent who are all over the world," explained Professor Celeste Watkins-Hayes, an African American studies professor at Northwestern University. "African American is nation-specific. We are typically talking about black people who are born in the United States."

What that means is, for a long time in our country's history, black people were most likely direct descendants of enslaved Africans. Watkins-Hayes described the adoption of the term African American as a "very deliberate move on the part of black communities to signify our American-ness, but also signify this African heritage."

Over time, immigration to the United States increased, and people who identify as black in America were also likely to be first and second-generation immigrants without a direct connection to the history of slavery in this country.

"So, if we think about what's happened post-1960s, what you've seen is rising immigration among black people who were not born in the United States. People who are coming from Africa, from the Caribbean, from Europe, who identify as black but don't identify as African American."
An April episode of NPR's Code/Switch podcast, "Black like Who?" focused on the sometimes contentious divide between American-born descendants of slaves ("JBs" or"Just Blacks") and more recent immigrants from Africa and the Caribbean, particularly as it relates to the debate over reparations.
John Eligon addressed the issue in a NYT essay published yesterday that I discovered while researching for this post ("A Debate Over Identity and Race Asks, Are African-Americans 'Black' or 'black'?" subhed The push to capitalize black to refer to African-Americans is far more than a typographical change):
It's the difference between black and Black. A longtime push by African-American scholars and writers to capitalize the word black in the context of race has gained widespread acceptance in recent weeks and unleashed a deep debate over identity, race and power.

Hundreds of news organizations over the past month have changed their style to Black in reference to the race of people, including The Associated Press, long considered an influential arbiter of journalism style. Far more than a typographical change, the move is part of a generations-old struggle over how best to refer to those who trace their ancestry to Africa.

The capitalization of black, which has been pushed for years, strikes at deeper questions over the treatment of people of African descent, who were stripped of their identities and enslaved in centuries past, and whose struggles to become fully accepted as part of the American experience continue to this day.

"Blackness fundamentally shapes any core part of any black person's life in the U.S. context, and really around the world," said Brittney Cooper, an associate professor at Rutgers University whose latest book, "Eloquent Rage," explores black feminism. "In the choice to capitalize, we are paying homage to a history with a very particular kind of political engagement."

The move toward Black is not embraced by all African-Americans, and two of the country's major news outlets, The New York Times and The Washington Post, are still wrestling over whether to make the change.

"Black is a color," said the Rev. Jesse L. Jackson, the longtime civil rights leader who popularized the term "African-American" in an effort to highlight the cultural heritage of those with ancestral ties to Africa. "We built the country through the African slave trade. African-American acknowledges that. Any term that emphasizes the color and not the heritage separates us from our heritage."

There are also concerns that turning black into a proper noun lumps people of the African diaspora into a monolithic group and erases the diversity of their experiences. Some have said it bestows credibility upon a social construct created to oppress black people. Perhaps the most notable concern is what to do about white and brown as racial identifiers.

So far, most news organizations have declined to capitalize white, generally arguing that it is an identifier of skin color, not shared experience, and that white supremacist groups have adopted that convention.

But some scholars say that to write "Black" but not "White" is to give white people a pass on seeing themselves as a race and recognizing all the privileges they get from it.

"Whiteness is not incidental," the sociologist Eve Ewing wrote on Twitter in arguing to capitalize white as well. She added: "Whiteness is a thing. Whiteness is endowed with social meaning that allows people to move through the world in a way that people who are not white are not able to do."

At a recent online meeting of Race/Related, a cross-desk team devoted to race coverage at The Times, a discussion of whether to capitalize black or not made clear that there is not universal agreement, even among African-Americans on the staff.

"It has been the subject of a lively and surprising debate," said Dean Baquet, the Times's executive editor, who has indicated that he will announce a decision on the issue soon.
My general sense in these matters is that the default position is to refer to people how they wish to be referred. That there is no consensus within the group in question makes it challenging.
Because "black" was what I grew up with, it'll be a lot easier for me to go back to it than it was to switch from "black" to "African-American." (To take a trivial example, I easily switched back to "Los Angeles Rams" even though they were in St. Louis for two decades but still haven't fully gotten used to "Arizona Cardinals" even though they left St. Louis 32 years ago.)