Has Obama Just Undermined His Own Case For Attacking Syria?
The President has admitted that there is no imminent threat to the United States in Syria.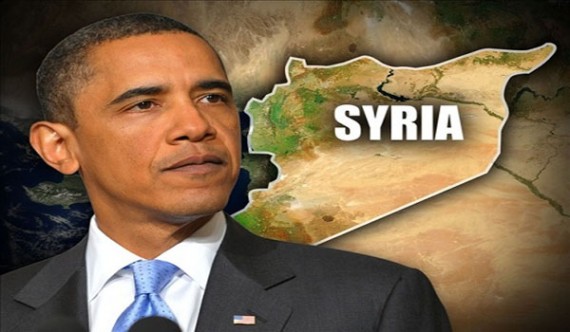 President Obama held a press conference at the conclusion of the G-20 Summit in St. Petersburg today, and his response to one question stood out to me:
I did not put this before Congress, you know, just as a political ploy or as symbolism. I put it before Congress because I could not honestly claim that the threat posed by Assad's use of chemical weapons on innocent civilians and women and children posed an imminent, direct threat to the United States. In that situation, obviously, I don't worry about Congress; we do what we have to do to keep the American people safe.

I could not say that it was immediately directly going to have an impact on our allies. Again, in those situations, I would act right away. This wasn't even a situation like Libya, where, you know, you've got troops rolling towards Benghazi and you have a concern about time, in terms of saving somebody right away.
So, then, Mr. President, I have but one question.
If there is no imminent threat to the United States or its allies, and no imminent threat of a humanitarian disaster such as the one you cited in the case of Libya, then why are we talking about attacking Syria at all?
That, in the end, is the question that underlies the Administration's entire case for action. So far, they have not provided a compelling answer.