Heir's Property and FEMA Relief
Another example of structural racism.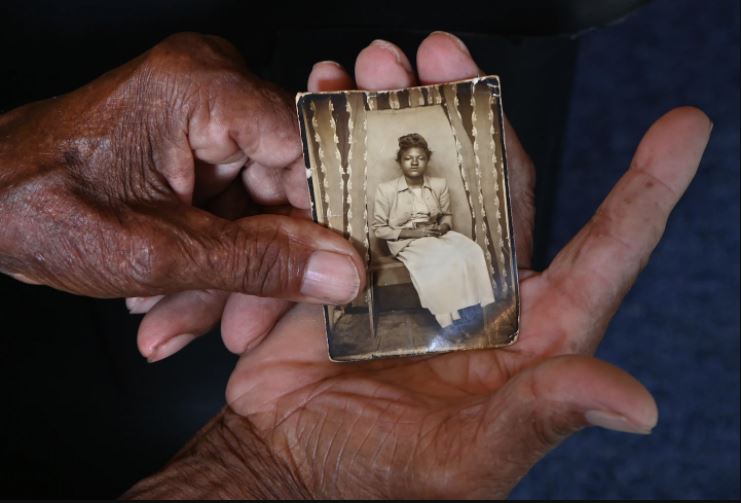 Hannah Dreier reports for WaPo on "Why FEMA is denying disaster aid to Black families that have lived for generations in the Deep South." The answer isn't, as one might assume, "racism." Or, at least, not as we've traditionally understood that concept.
Not enough people were signing up for help after a series of tornadoes ripped through rural Alabama, so the government sent Chris Baker to figure out why.

[…]

Baker was new to the agency, and this was his second deployment to a disaster zone. His supervisors had asked him to spread the word that people who lost homes to the March 25 tornadoes still had time to apply for grants of up to $72,000. But as he canvassed the area, a different message was spreading much faster: That people here were in fact not eligible for anything, because of how they had inherited their land. Because of the way Black people have always inherited land in Hale County.

More than a third of Black-owned land in the South is passed down informally, rather than through deeds and wills, according to land use experts. It's a custom that dates to the Jim Crow era, when Black people were excluded from the Southern legal system. When land is handed down like this, it becomes heirs' property, a form of ownership in which families hold property collectively, without clear title.

People believed this protected their land, but the Department of Agriculture has found that heirs' property is "the leading cause of Black involuntary land loss." Without formal deeds, families are cut off from federal loans and grants, including from FEMA, which requires that disaster survivors prove they own their property before they can get help rebuilding.
Situations like this are precisely what proponents of critical race theory mean when they speak of "structural racism." Nobody at FEMA is in any way discriminating against Black people here; indeed, they're expending extra effort to figure out why Black victims of natural disasters aren't getting the aid they're entitled to. But, quite reasonably, the fraud protection bureaucracy insists that people, regardless of race or ethnicity, demonstrate title to the property they're seeking reimbursement to repair or replace.
Even in Hale County, Alabama—part of the so-called Black Belt—Black citizens have for decades been entitled to own property and have that fact recorded in the same legal system that white citizens use. But, within living memory, that was not the case. And that creates a Catch-22: if there was no record of property ownership from the days when Blacks were excluded, Black owners of the property have no records to prove that they are in fact the owners and to then pass title legally. Moreover, because collective ownership by the family rather than a particular individual or couple has been the norm for as long as anyone can remember—and nobody is trying to take the land away from them or otherwise deny them normal use of the property—most of these folks don't even realize that they have a problem until it's too late.
Some more backstory:
The ground they were standing on, like so much Southern land, had been purchased by a Black family during Reconstruction, a time when a generation of Black workers saved up and bought every plot they could, no matter how barren and unpromising. Within a few decades, a new class of landowners emerged: By 1910, Black people made up 10 percent of the U.S. population but 14 percent of its farmers. In Hale County, more than a quarter of farmland was Black-owned.

It was a short-lived era of prosperity, however, as Black landowners began buckling under what the USDA describes as a "well-documented" system of discrimination, including exclusion from loans and swindles by officials. Bands of poor White farmers threatened to murder Black landowners if they didn't flee. Historians believe that many lynchings from this time, including hundreds in Alabama, were carried out to take Black property. By the end of the 20th century, the share of Black-owned farmland in Hale County had fallen to just 3 percent, including the plot on the hill, where the only sounds were the wind and a smoke alarm chirping somewhere.
And, on a more personal note:
"We have to prove that you own the house," the grandniece explained.

"It ain't in my name; it's in my granddaddy's name," Albert said. "My daddy and them never did change it over." Just before he died, Albert's grandfather had warned the family never to let a White man take their land. Albert believed that by keeping the plot as heir's property, he had minded his grandfather's words. "A lot of folks been trying to buy the land. Trying to take it. But they won't get it as long as I'm living," he said.
While I must confess to having been blissfully unaware of this issue, it's not new to FEMA:
The question of what happens to heirs' property after a disaster is not unique to rural Alabama. FEMA has been grappling with the issue since at least 2005, when 20,000 heirs' property owners were denied federal help after Hurricane Katrina, according to a USDA report. It came up again in 2017, when Hurricane Maria hit Puerto Rico. That time, FEMA denied more than 80,000 applications because of title problems.

There is no legal basis for requiring disaster survivors to provide incontrovertible proof of homeownership. FEMA created that requirement on its own, to combat scammers who make off with as much as 1 percent of aid each year. In 2018, under pressure to resolve the crisis in Puerto Rico, the agency created a process for people to self-certify homeownership.

But the fix applied only to islands and tribal areas, and it was not extended to the Deep South, where in internal correspondence, FEMA has recognized heirs' property as "a perennial issue." A FEMA spokesperson said the agency still requires most disaster survivors to prove ownership because "land ownership is recorded as a standard practice" in all of the continental United States and "self-certification of ownership increases the agency's vulnerability" to fraud and improper payments.
Again, I'm sympathetic to the agency position. Americans are averse to giving taxpayer money away to those who don't "deserve" it simply taking people's word that they own the property opens up the risk of fraud. But, given that this is a well-known problem and a longstanding practice that people were forced to adopt during a time when Black people were denied their civil rights, one would think that a verification process relying on community testimony could be implemented to deal with emergency relief. And, of course, Hale County and other places where "heir's property" is a widespread phenomenon should expend the effort to create proper documentation to end the problem.