Herman Cain Signs With Fox News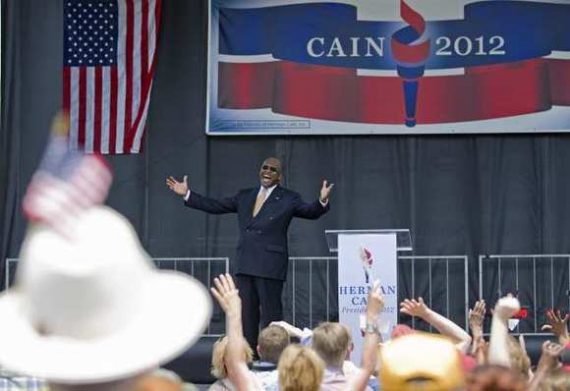 Former pizza executive and Presidential candidate Herman Cain, who currently has a nationally syndicated radio show broadcast out of Atlanta, has signed on with Fox News:
Fox News has signed Herman Cain, the former Republican presidential candidate, as a contributor.

"Cain's impressive résumé makes him a valuable addition to the Fox News and Fox Business lineup. As a political expert with business savvy, he brings an important voice to the nation's debates," Bill Shine, the executive vice president of programming, said in a statement.

Cain, former president and CEO of Godfather's Pizza, will provide analysis and commentary across Fox News's daytime and primetime programming, as well as on the Fox Business Network, Shine said.
This is something that most people assumed as inevitable from the moment that Cain first started making a splash in the 2012 campaign, and I suppose Fox needed someone to fill the role of bringing the wacky to the politics now that they've parted ways with Sarah Palin. Besides, perhaps he'll be able to add some music to Fox's daily programming.