Herman Cain Still Doesn't Know What He Believes About Abortion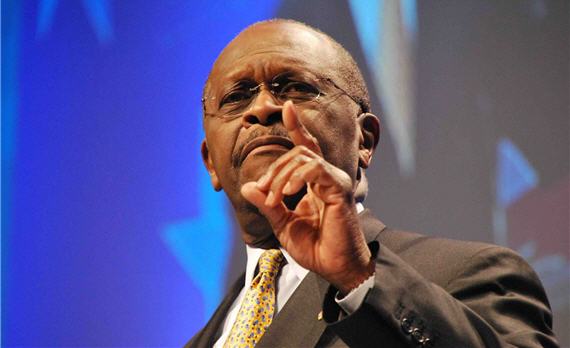 Herman Cain apparently isn't done trying to figure out what his position on abortion is:
3. Part of your 2004 Senate campaign focused on your stance against abortion, something you've struggled in recent days to articulate after an interview with Piers Morgan. What did you need to clarify in that interview?

A. I am pro-life from conception. Abortions, no exceptions. That has been my official stand from the beginning. What Piers Morgan was trying to do was to pigeonhole me on, "Well, what if this was your granddaughter?" You know what? If it's my granddaughter? Yes, this is my official position, and it's always been that. If it's my granddaughter? I used the word "choice." And that's where they jumped all over it. A family will make that choice. I was not talking about the whole big issue.
So he thinks Roe v. Wade should be over-turned, and he supports a Human Life Amendment, which means he wants abortion to be illegal nationwide. Yet, an individual family should be free to "make that choice"? What the heck does that even mean?
Personally, it's no big deal to me if Cain waffles on this issue. I don't really care about it all that much. There are a lot of Republicans who do, though, especially in Iowa. They've got to be pretty confused about what Cain actually believes at this point.