Hickenlooper Denounces Socialism, Gets Booed
Bernie Sanders supporters are a wee bit sensitive.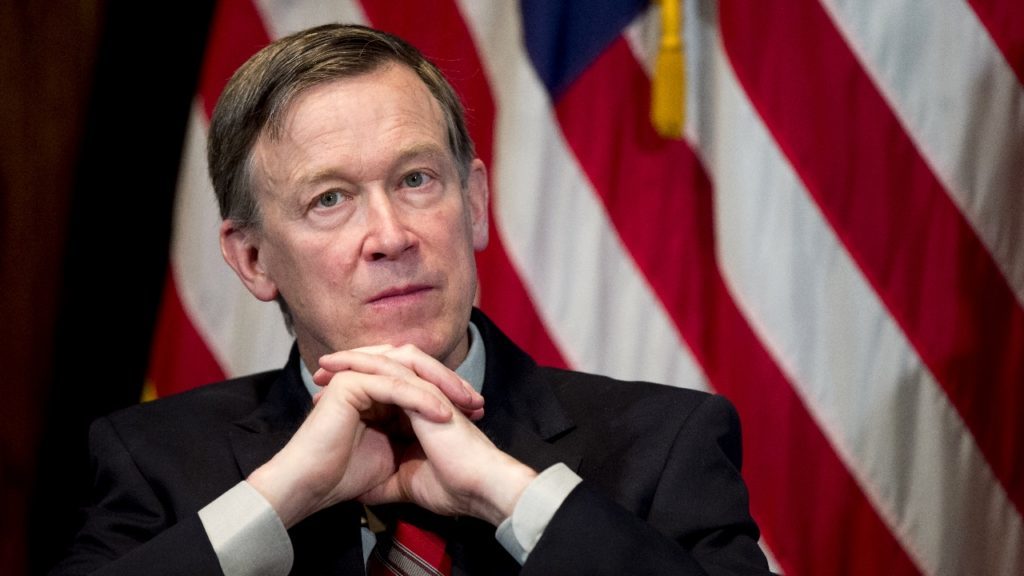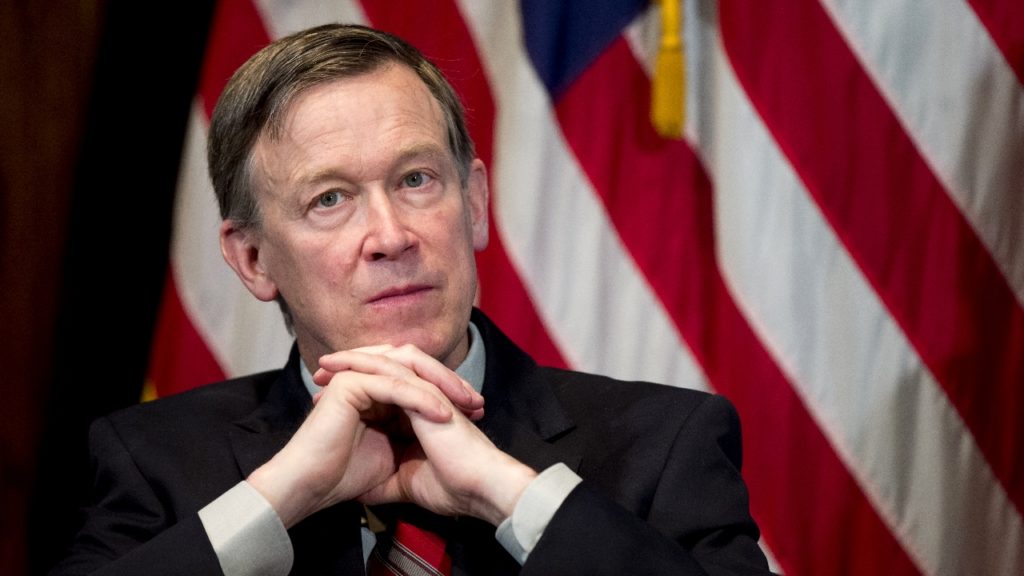 Former Colorado governor John Hickenlooper, who is seemingly running for President out of sheer boredom, said something that would seem blindingly obvious. It didn't sit well with a crowd of California Democrats.
Former Colorado governor John Hickenlooper found a way to stand out at a crowded gathering of California Democrats: He denounced "socialism," and got booed.


"If we want to beat Donald Trump and achieve big progressive goals, socialism is not the answer," Hickenlooper said at a Saturday afternoon session of the state party's annual convention. As the jeering grew louder, Hickenlooper added: "You know, if we're not careful, we're going to end up reelecting the worst president in American history."


Hickenlooper's presidential campaign had previewed the remarks hours before he spoke. The Coloradan, who was a geologist and a brewer before entering politics, has repeatedly argued for Democrats to embrace and reform capitalism.


In a May op-ed for the Wall Street Journal, he wrote that he was "running to save" the "only economic system that can support a strong middle class."

In an interview, Hickenlooper said he had spoken "inartfully," and that he did not mean to single out any of his opponents, though Sen. Bernie Sanders (I-Vt.) is the only self-identified "democratic socialist" seeking the White House.


"We've got to clearly show that we reject socialism," Hickenlooper said. "We've got to do that because Republicans will try to make us into socialists even if we're not. If we're not willing to draw a bright line and say we're not socialists, we could quite possibly reelect this president."


Some in the audience disagreed with Hickenlooper's thinking. Jonathan Tasini, a labor activist who endorsed Sanders in 2016 and published a book about the senator's ideas, said that Hickenlooper had effectively talked his way out of the 2020 race. Hickenlooper had also been booed for saying that Democrats should not "[remove] private insurance from over a hundred million Americans," a reference to Medicare-for-all legislation.

"Every single presidential candidate who came into this hall was treated with respect," Tasini said. "He red-baited us and got down in the mud, and I think it finished him."
This is bizarre on multiple fronts. First, Hickenlooper wasn't "inartful" in saying what he's been saying from the beginning. Second, his message has been conventional wisdom in Democratic politics, including in California, for generations. Third, one can't run oneself out of a race one isn't in.
Arguing, obliquely, that a leading candidate's policy prescriptions are both bad economics and bad politics is neither "red-baiting" nor "getting down in the mud." It's campaigning.
Hickenlooper's message is progressive. It's pretty much what everyone in the race from Pete Buttigieg to Elizabeth Warren is saying. The only Democrat embracing the "socialist" label is Bernie Sanders, who won't embrace the "Democrat" label. And even Sanders isn't really a socialist.
The good news for Hickenlooper is that he's been talked about as other than part of a list of people running for the Democratic nomination for no apparent reason. From what little I know about him, he seems like a perfectly decent and competent guy. He'd almost certainly make a better President than Donald Trump—or Bernie Sanders. But the man's 67 years old and managed to achieve zero name recognition nationally after eight years as a governor. He's not going to be President.