Writing for Free Doesn't Pay Well
It's hard to get paid for work others will do for nothing.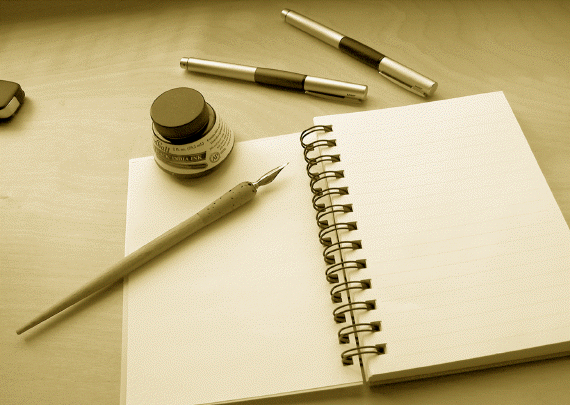 HuffPo has fired back in the lawsuit seeking to retroactively change the agreement it made with unpaid contributors:
Lawyers for The Huffington Post have moved to dismiss Jonathan Tasini's novel lawsuit claiming that the popular internet newspaper actually owes money to its unpaid bloggers. Tasini got exactly what he was looking for from his free blogging, HuffPo lawyers argue—exposure—and his lawsuit insisting on payment must be thrown out.

Tasini's lawsuit, filed last month, is asking the court to make "a remarkable and unwarranted intrusion into the relationship between publishers and contributors," write HuffPo lawyers in a just-filed motion to dismiss.

The motion argues that Tasini's novel legal claim of unjust enrichment has to be thrown out, because Tasini and HuffPo had a written agreement—the site's terms and conditions. Those terms give HuffPo the right to publish (and re-package, and re-publish) content from bloggers, without compensation. Tasini willingly wrote more than 200 blog posts for HuffPo, knowing full well that he was doing so in exchange for nothing more than exposure. Thus, Tasini's claims "not only are entirely without legal merit, but are incurably so," and must be thrown out, the motion states.

HuffPo lawyers note that Tasini's complaint even emphasizes that HuffPo promised "exposure (visibility, promotion, and distribution) in lieu of monies"—and unpaid bloggers, including Tasini, did in fact receive exposure.
Tasini gained a modicum of fame a decade ago when he successfully sued the New York Times to require a second payment to freelance writers for articles posted on paid databases like LexisNexis. But that case hinged on copyright terms. Here, HuffPo is using the work precisely as they promised to do (posting it on HuffPo) and paying precisely what it agreed to pay (nothing). And the writers retain full rights to publish the work elsewhere, as many do.
He alleges that HuffPo's large market share and its ability to hire legions of quality writers for free is "having a serious depressing effect on the value of intellectual content being created" and therefore making is more difficult "to support themselves as creators of high quality, engaging, digital content." And he's right! But that would be true if HuffPo were paying minimum wage.
Aside from the legalities of contract law, this is simply the nature of the enterprise. There are all manner of prestige outlets who both have paid staffs and publish work from unpaid contributors. Most of the pieces I write for venues like The Atlantic, Foreign Policy, The National Interest, and the like are published without any expectation of financial reward. The major op-ed pages have extremely accomplished people vying to place pieces; few if any of them pay. Similarly, the more prestigious broadcast outlets don't pay their guests. Prestige, exposure, ego, resume fodder and other factors are the only compensation.
The more valuable the guest and the less prestigious the venue, the more likely that financial payment will ensue. The Birmingham News and Montgomery Advertiser pay for feature op-eds. Likewise, many fledgling broadcast networks pay an honorarium to guests. And people who are sought after guests sometimes get elevated to "contributor" status, earning some payment for appearing exclusively on one outlet.
Most people who write and talk for free will never make more than token money for these endeavors. Traditionally, this meant the endeavor was mostly left to academics, policy wonks, and others being paid by a third party for the efforts. With the rise of blogs and other social media outlets a decade ago, though, millions of amateurs joined the fray. While hundreds of people have used these platforms as a launching pad to professional careers, most will remain hobbyists or lose interest.
If Tasini and company aren't happy with the exposure they get producing free content for Ariana Huffington/AOL, then they should quit publishing it there. Perhaps they could start up their own sites and try to build an audience. Or try to find someone to pay them for their work. Maybe they'll strike it rich. Or, just maybe, they'll find out they were already getting paid what they were worth.