High School Graduation and Individual Expression
Either it's a public forum or it's not.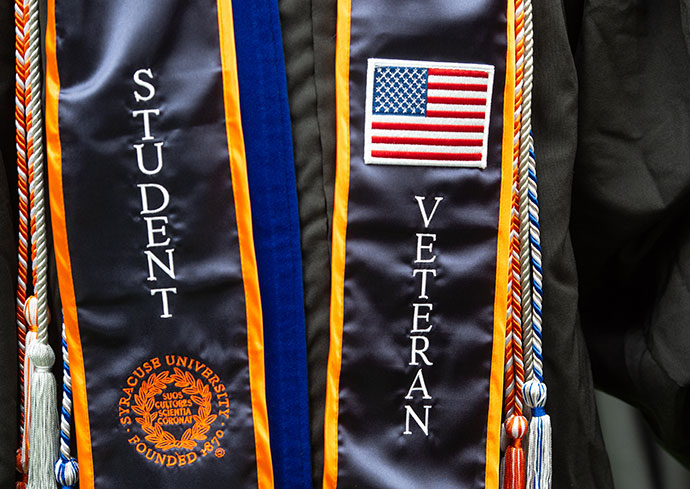 Two related stories flagged by YahooNews.
CNN ("Judge rules Colorado student cannot wear a sash with Mexican and American flags during graduation"):
A federal judge has ruled for a Colorado school district after a student sued to wear a sash reflecting the Mexican and American flags at graduation Saturday.

The lawsuit said the district violated Naomi Peña Villasano's "constitutionally protected right to free speech." Mexican American Legal Defense and Educational Fund attorneys, representing Villasano, also sought a temporary restraining order to allow Villasano to wear the sash at the May 27 ceremony while the court considered their claims.

But Judge Nina Y. Wang on Friday denied that motion.

According to the order, Garfield County School District 16, in the western part of the state, had indicated that sashes or cords worn during graduation typically represent membership in a nationally recognized organization; other distinctions such as class honors; future military service; or "regalia that is part of a Native American or Pacific Islander tribe." Additionally, the school district's policy says "(i)t is appropriate" to decorate a cap with the "flag of a country as recognized by the United Nations," the order said.

In her ruling, Wang said that a student wearing regalia at graduation sends a message that the school approves, so it "qualifies as school-sponsored speech, at least for the duration of the ceremony." The district insisted that standardized attire was required to create a message of unity, a concern that the judge deemed legitimate.
LEX18 ("High school graduate upset he couldn't wear military sash on stage"):
A Jessamine County family is upset after they say the school would not allow their graduate to wear a sash marking his military commitment. The district says the sash didn't fit the graduation requirements. That graduate says he hopes to see a change.

During his four years in the ROTC program at East Jessamine High School, Jason Music said he found something.

"It gave me some kind of purpose, something to do in life, because I was a little lost, didn't know what I wanted to do," Music.

Now, after graduating, he's joining the Navy.

"I'm going in to be an aviation machinist and work on airplanes. I'm going to work on the engines of them. I'll get assigned to a squadron and I'll go around the world and do that on the boats," he said.

For graduation, he said his recruiter gave him a special sash to wear when he walked across the stage.

"There were kids who got to wear pins and different things for their job choices and so I felt like it would only be right that I get to wear mine and show it off. I didn't feel like it would be much of a distraction," he said.

His family says administrators said he couldn't wear it and took it from him until the ceremony was over.

"I was beyond upset over it. I was livid," said Music's mother, Helen Kouns.

Kouns said she couldn't understand why he couldn't wear the sash.

"There's nothing inappropriate about that. It's an honor to wear that sash. They should want them to wear that. They should be proud of them," she said.
It seems perfectly reasonable, indeed appropriate, for schools to limit what students wear during graduation exercises to put the focus on the occasion rather than the individuals. There's a reason students all dress in the same regalia, after all, and schools have long even prescribed what to wear under the gown (dark slacks or dresses, etc.).
There's no 1st Amendment right to alter the garb. Graduation ceremonies aren't public expression forums and the students have the rest of their lives to express themselves.
I would personally limit additional accouterments to those representing high achievement in school—valedictorians, honor societies, and the like. The problem comes when some personal expressions are allowed and others are not. And we seem to have that in both cases.
In the Colorado case, it's acceptable to wear "regalia that is part of a Native American or Pacific Islander tribe." My strong guess, considering how prevalent it has become everywhere, is that Black students are permitted to wear a kente cloth stole. In that case, it should be a free-for-all for other students to wear comparable devices symbolizing their heritage.* The Mexican-American stole the young lady wanted to wear is professionally designed and perfectly appropriate in this context. While I agree with the judge that she doesn't have a 1st Amendment right to do so, I would think she has a 14th Amendment right to equal protection.
The wearing of stoles for those who have enlisted into the military or been selected to attend a military academy has become popular in recent years. Indeed, the Colorado district allows it. I'm a bit surprised that the Kentucky district doesn't. I'm fine with it either way, since joining the Navy has little bearing on one's high school career. The student claims, however, that other students were allowed to "wear pins and different things for their job choice." Were they simply less obtrusive and he would have been allowed to wear a pin but not the stole?** Were Black graduates allowed to wear the kente stole? Again, it seems to me that, once individual expression of that sort is permitted, then it should essentially be a free-for-all.
_____________
*The obvious caveat is that schools should have the right to ban expressions that would be considered wildly offensive. A Confederate battle flag stole and a kente stole are not comparable.
**This is literally the only report I could find on the controversy, so details are sparse.