Higher Ed and the Pandemic
Enrollments are down.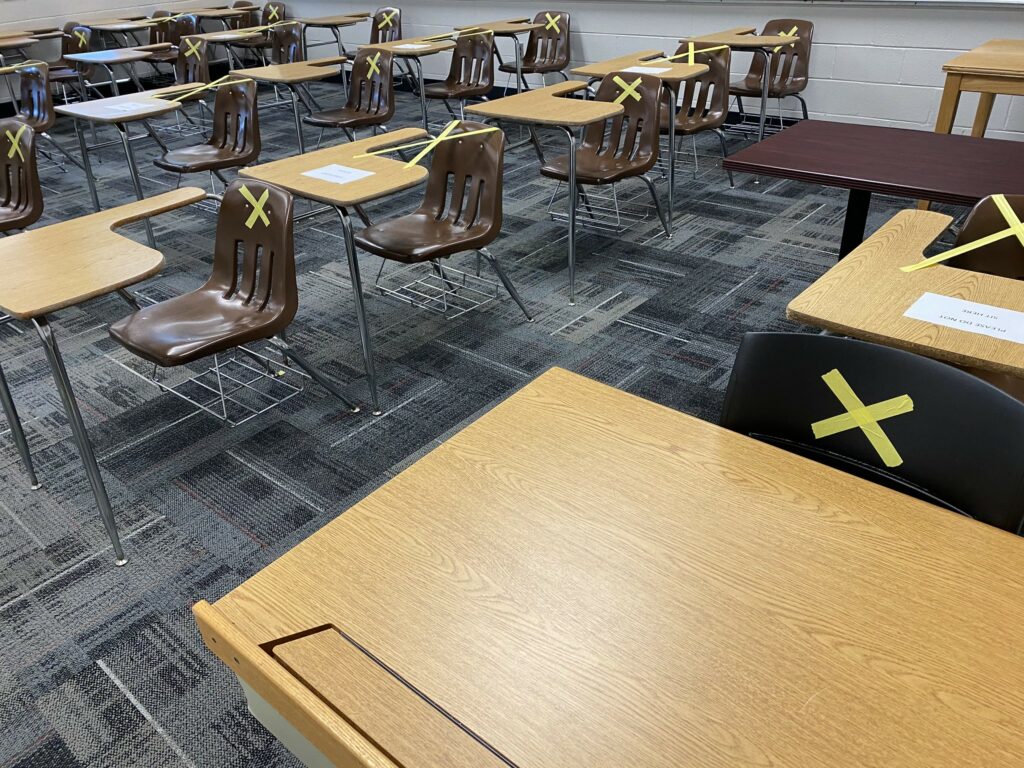 The Chronicle of Higher Education reports: What the Pandemic Did to Enrollments at Regional Public Colleges. The simple answer is that it reduced enrollments.
We defined regional public colleges as four-year, public institutions with the Carnegie classification of either doctoral, master's, or baccalaureate institution. Doctoral universities with "very high research activity" and flagships were excluded.

Overwhelmingly, regional public colleges saw drops in full-time enrollment — nearly three out of four institutions experienced declines from the fall of 2019 to the fall of 2020. Nationwide, enrollment for this group of institutions dropped by 2 percent, representing over 65,000 students.

[…]

Just five states experienced growth in their regional public institutions. Vermont and Alaska fared the worst — with regional public colleges in those states seeing a drop of 17 percent and 13 percent, respectively.

[…]

More than two out of three states saw enrollment at regional public colleges drop more than it did at flagship institutions in those states. Here's where the biggest differences were.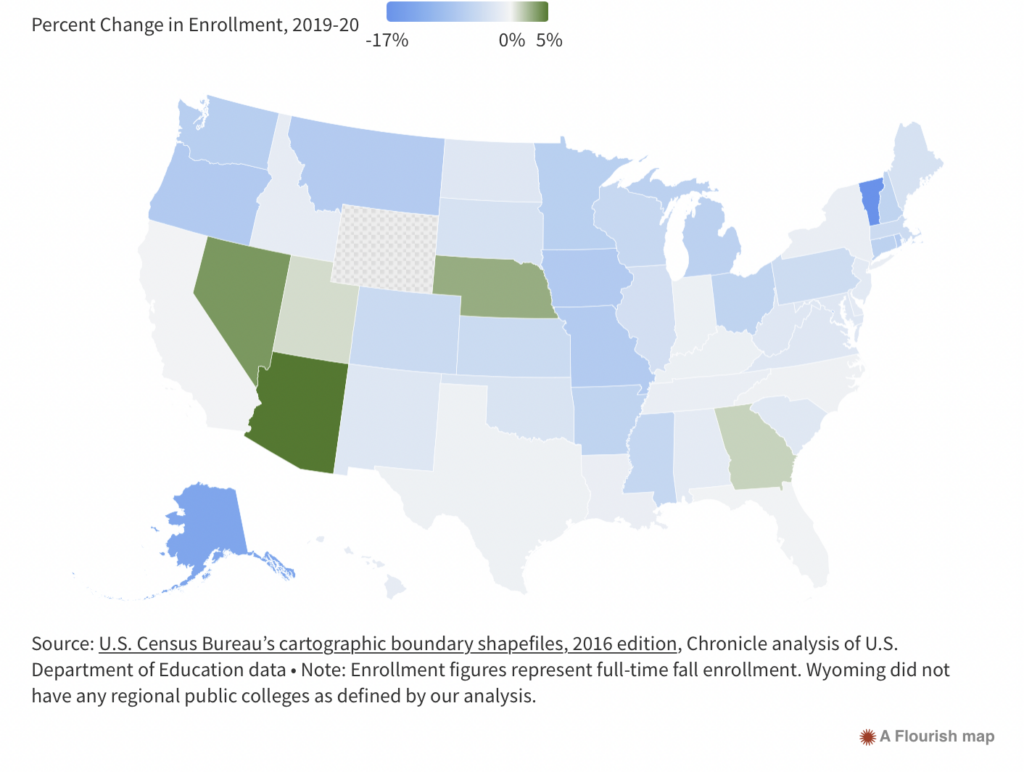 This is all in the context of demographic trends already causing issues for schools in many states (e.g., slow population growth and/or declines in high school graduates).
Some small population states are going to face some serious questions going forward unless there is some massive turnaround (which is unlikely).