Too Many PhDs
We're producing more PhDs and JDs than there are full time openings for professors and lawyers.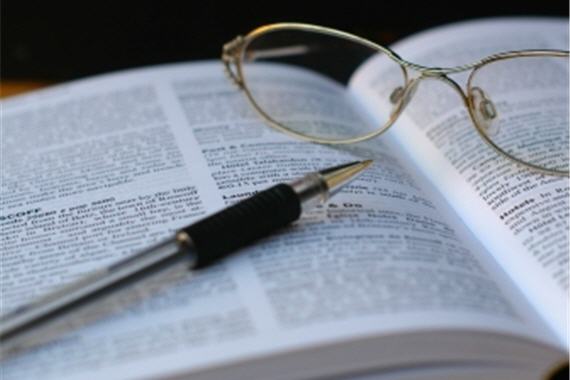 A piece by Richard Vedder in The Chronicle of Higher Education quantifies what we've known for decades:  We're producing more PhDs (and JDs) than there are full time openings for professors (and lawyers).
Looking at BLS data for 2008, over 10,500 persons with Ph.D. or professional degrees were employed as "cashiers" (excluding gaming); over 27,400 were retail salespersons; and well over 4,700 were hairdressers, hairstylists, or cosmetologists. My sidekick Chris Matgouranis found 10 occupations like these: the ones listed above plus waiters and waitresses, landscaping workers, amusement and recreation attendants, receptionists and information clerks, secretaries (except legal, medical, and executive), truck drivers (heavy and tractor-trailer) and electricians. Collectively, these occupations had well over 74,000 with doctorates or such professional degrees as a J.D. Other evidence confirms this. The Wall Street Journal recently reported that 29 percent of new lawyers were not doing legal work, consistent with the notion that there is a glut of those with doctorates and some professional degrees. The Economist recently published an article presenting evidence of very dim job prospects for many new Ph.D.'s.
What do these numbers really tell us?
I'm frankly skeptical that significant numbers of people with the brainpower and work ethic required to obtain these advanced degrees are so unappealing on the job market that they're permanently unable to get decent jobs. What percentage of the recent lawyers and PhDs working at low end jobs do so for an extended period versus just making ends meet while they, say, study for the bar exam or go through the interview process?  For that matter, how many of them are geriatrics who had long careers in their professions and just supplementing their retirement with some low stress part-time work?
To be sure, the economy is in the toilet right now.   And newly minted PhDs are particularly hard hit by state budget cuts.   But 9.4% unemployment means that 90.6% of those who haven't given up looking for work altogether have jobs.
To be sure, some of this is related to the recent prolonged economic downturn. Yet stories of, say, historians, with doctorates doing all sorts of non-history type work, have been around for years. Training Ph.D.'s and professionals is extremely expensive—often six-digit amounts for the post-bachelor's training, only part of which is billed to the student. Why are we doing this? Why, for example, doesn't the U.S. go to perhaps 30 or 40 Ph.D. programs in history (instead of 100 or more), to train perhaps one-third the number of students that we train now? That would be enough to keep us from losing touch with our heritage, and would allow us to continually record and analyze our ever-growing past, and continue to disseminate that knowledge to a broader public.
I'm sympathetic to the idea that we have too many doctoral programs and law schools.   But whether we should radically cut depends on why we're funding these programs.
I earned my PhD in political science from the University of Alabama in 1995.  Unlike many of my cohorts, I managed to actually land gainful employment teaching political science at the college level, first at the University of Tennessee at Chattanooga (a one-year, sabbatical replacement position), then at Bainbridge College (a tenure track position at a community college), and then at Troy State (a tenure track position at a four-year university).  The last of these was in the state of Alabama, so the taxpayers actually got some direct return on their investment, albeit at the cost of paying my salary for those four years.
In the eight years since I left Troy, however, I haven't been a "real" political scientist. While I'm disseminating knowledge, I'm not teaching college.  But I used my skills to find gainful employment as an acquisitions editor for a book publishing house specializing in my field of expertise, as a defense contractor, and as managing editor of a foreign affairs think tank.   And, of course, as a blogger and freelance public intellectual. Do I count against the notion of funding more doctorates, since I'm not teaching school?
For that matter, given the glut of PhDs on the market, the colleges and universities in the state of Alabama could easily free ride on the investments of other states.  There's no objective need for the 4.3 million residents of Alabama to fund any PhD programs, let alone hundreds of them.   They could easily find people with PhDs from other states — or, indeed, the Ivy League and other elite private universities — to move to Alabama and take tenure-track teaching gigs.
But jettisoning doctoral programs would radically decrease the prestige of the state's top universities.   While Alabama and Auburn remain better known for their football teams than their academics, they're actually reasonably well ranked institutions.  Alabama's law and medical schools are actually very high ranked.   Investing in doctoral programs is a key component in building strong universities, which requires attracting the best professors.
Now, if most of the graduates of the bottom tier of doctoral programs in history are going on to become cashiers and hairdressers, we've got a very serious problem and should indeed close said programs.  Or at least restructure their curriculum to include coursework in keyboarding and cosmetology!   But I suspect the vast majority of them go on to do things related in some way to their studies, even if they're not getting hired as academics.   Maybe they go on to work at libraries and museums.  Or as high school or prep school teachers.   Is it worth keeping the programs open in that case?
I've got much less insight into the legal profession, having decided to go into the Army and then grad school rather than law school.  But similar questions apply.   Many people go to law school never intending to practice law.  They instead use their training and credentials to go into government service, the business world, academia, journalism, and other pursuits.   Do these people count against a law school's value?
Ultimately, there are two, related questions.
Should any given individual get a PhD or JD, especially if they can't get into a top tier school?
The answer to this depends entirely on what outcomes they find acceptable.  If they will only be happy with a tenure track job at a good school (in the case of PhDs) or a partner track job at a top firm, an appellate court clerkship, or appointment as a deputy US Attorney (in the case of JDs), I'd recommend against it.
But if they're people who genuinely enjoy learning and are flexible about their career path, why not?  Being an educated person not only makes you more valuable in the workforce but it enhances your quality of life.
In either case, I'd recommend against going into debt.
Should any given program be funded by the taxpayers of a state?
Here, it gets more tricky.  Vedder makes a reasonable point when he notes that much of the cost of education at state universities (although not nearly as large a share as was once the case) is borne by the taxpayers, not the students.  So personal happiness is likely an inadequate justification for keeping alive weak programs.
As noted earlier in the discussion, doctoral programs tend to attract better faculty and otherwise enhance the prestige of the university.  They're also useful for attracting grant money, which can defray much of the cost.   (And since the faculty who teach undergraduates will also be teaching your PhD candidates, the marginal cost difference may not be all that high.)
I would argue that states should consolidate their efforts as much as possible.   Small states like Alabama probably shouldn't find duplicate doctoral programs.  Certainly, the should concentrate them at their top tier schools.    I'm not sure that Alabama and Auburn should both have doctoral programs in history and political science.  And the regional institutions within the state shouldn't have doctoral programs at all.
Moreover, many, if not most, states have far too many colleges and universities, period.  While there's some value to having campuses close by so that, for example, schoolteachers can take "masters" classes in the evening, it's an incredibly expensive enterprise to maintain massive physical plants within 20 minutes drive of every man, woman, and child in the state.
Vedder's solution of shuttering all but the most prestigious history programs in the country strikes me as overreaching.   But we should almost certainly close the very worst ones, both in terms of job placement rates and graduation rates.  Then again, that's true of most government programs.
via Glenn Reynolds