The Master's Degree Scam
Most aren't worth the paper they're printed on.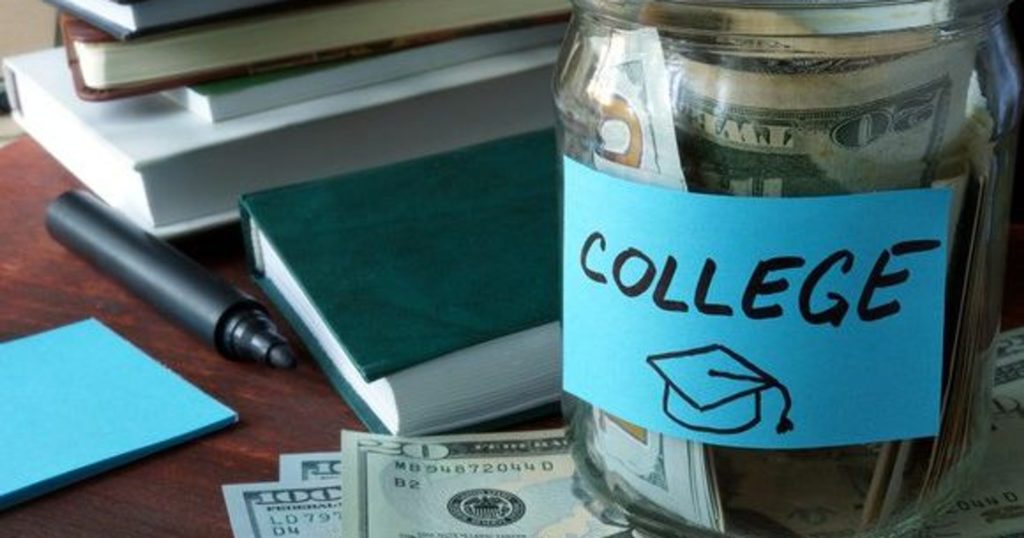 Slate's Jordan Weissmann argues (via Kevin Carey) that "Master's Degrees Are the Second Biggest Scam in Higher Education," behind only one-year "certificate" programs at for-profit universities. The claim is over-broad but the actual case is a strong one. His setup:
Last week, the Wall Street Journal published a troubling exposé on the crushing debt burdens that students accumulate while pursuing master's degrees at elite universities in fields like drama and film, where the job prospects are limited and the chances of making enough to repay their debt are slim. Because it focused on MFA programs at Ivy League schools—one subject accumulated around $300,000 in loans pursuing screenwriting—the article rocketed around the creative class on Twitter. But it also pointed to a more fundamental, troubling development in the world of higher education: For colleges and universities, master's degrees have essentially become an enormous moneymaking scheme, wherein the line between for-profit and nonprofit education has been utterly blurred. There are, of course, good programs as well as bad ones, but when you scope out, there is clearly a systemic problem.
The WSJ piece didn't generate much sympathy for the victims, rich kids who spent a lot of their parents' money or took out lavish loans to pay for degrees in fields with relatively few high-paying jobs and where academic degrees aren't necessarily that helpful in securing them. But Weissmann uses that as a springboard to discuss a more pernicious trend.
Few have written more convincingly on this topic than Kevin Carey, director of the education policy program at New America. As a journalist and think tanker, he's argued for years that "universities see master's degree programs as largely unregulated cash cows that help shore up their bottom line," and shown how even schools like Harvard offer effectively predatory programs. The rise of online learning has only supercharged the problem, by allowing universities to parlay their brands nationally and internationally in order to enroll students at an industrial scale.
This, alas, is not a new problem. A previous employer was profiting handsomely from online masters programs more than two decades ago, leveraging a then-new technology to essentially sell degrees to those, mostly military officers, who were willing to pay for them. I participated in the scheme, at a nice additional income stream, but foolishly tried to offer actual masters-level courses. While a handful of students appreciated getting their money's worth, most were (in hindsight, rightly) incensed at the social contract being broken: they were expecting to get credits for very little work while pursuing demanding full-time jobs.
It didn't take long for flagship state universities and, as Weissmann notes, even the Ivies to figure out that, if no-name teaching schools could rake in the cash by selling online masters degrees, those offering more prestigious names on the diploma could really cash in. I've known about scams like the Harvard Extension School for years. What I didn't know was this:
In 2019, Carey took a long, dispiriting look at the rise of so-called online program managers, or OPMs—the private companies like 2U that major universities from Yale to small schools like Oregon's Concordia University use to build their online offerings. These companies design and operate courses on behalf of schools—sometimes essentially offering a class in a box—that the university can slap its branding on. The OPM then takes as much as 70 percent of tuition revenue. That money is largely being funded with government loans, which may never be paid back.
Now, even though she has worked at institutions that engaged in this very practice, my wife would want me to tell you that online learning, done right, can be outstanding. It is possible to deliver education comparable to the in-person experience via the Internet, either synchronously, asynchronously, or a hybrid. And she's right. The problem is that it is a whole lot more work to pull off than in-person. And it's hard to do it in person. And these institutions aren't interested in putting in that work. They just want the cash. (And, in the case of Harvard Extension School, they barely pretend otherwise and very much insist that graduates not claim to have, say, "A Harvard MBA" but rather a degree in "Extension Studies." Let me assure you that I encounter people regularly who claim to be Harvard graduates who actually just have a HES certificate.)
In a back-and-forth with Weissmann, Carey observes,
In some ways, they're more similar [to the aforementioned certificate programs] than they might seem. Many of them are one-year certificate programs. We don't call them that. We call them master's degrees, but that's part of the problem. They are in fact often one-year job-oriented programs that are heavily debt-financed, marketed very aggressively through online web advertising. They purport to provide very specific economic opportunities in a given field. It's just one are being marketed to students who just graduated from high school and the other are being marketed to people who just graduated with bachelor's degrees, but other than that, they're kind of the same.

[…]

The Columbia School of Journalism offers what is essentially a 10-month master's degree that costs $70,000 or something like that. It starts in September, ends in June. You can only do so much in less than a year. It's completely a career-oriented degree. There are thousands upon thousands upon thousands of [career-oriented] programs out there.

One of the reasons that universities are able to be exploitative in the master's degree market is because they're not constrained in the same way that they are in the market for bachelor's degrees. If you're offering bachelor's degrees, they all have to be four years long. You don't have a two-year bachelor's degree or a six-year bachelor's degree. You have to publicly publish your acceptance rates, your average SAT scores, so to the extent that you're selling selectivity, you actually have to back it up with data, whereas in the master's degree market, you can call almost anything a master's degree. Master's degree programs do not have to publish their admission statistics, which creates, I think, an enormous temptation for institutions that have very attractive brand names, that are attractive in no insignificant part because their undergraduate programs are very selective, to open up the floodgates on the master's side and pay no penalty in the market because people don't know they're doing it.
There's a lot more to the piece. Essentially, Carey argues that ALL master's degree programs should be regulated as for-profit programs. I wouldn't go that far but I do think it's true that, with the exception of degrees offered on campus by schools of education (that translate directly into higher salaries for public schoolteachers) and a relative handful of prestige journalism, business, and public policy degrees, most masters programs are suspect, at least if the measure is the likelihood of translating into a better-paying job.
While I would typically argue that this really isn't the mission of higher education, it's hard to argue for education for education's sake at the graduate level. There is next to no utility to a master's degree in English, political science, history, economics, or most of the other humanities and social sciences; there, the doctorate is the practitioner's degree. It's probably more valuable in the STEM fields.