Hillary Clinton Says 'I'm Not Running'
Does it depend on what the meaning of "running" is?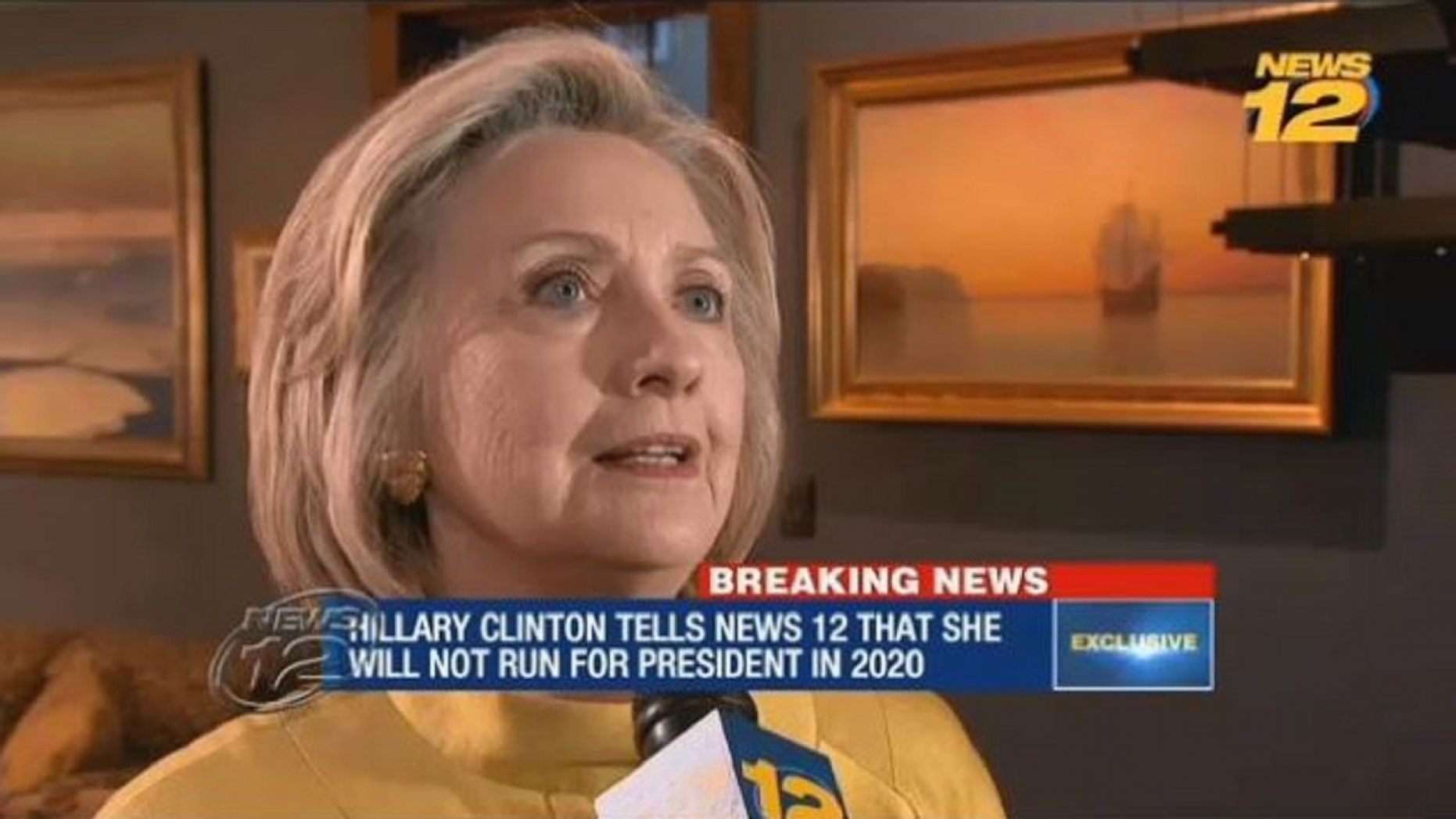 News12 The Bronx ("'I'm not running': Hillary Clinton rules out 2020 bid for first time on camera in exclusive interview with News 12"):
Hillary Clinton ruled out a 2020 presidential run for the first time on camera in an exclusive interview with News 12, pledging instead to take an active role by working with the candidates in the crowded Democratic field.

"I'm not running, but I'm going to keep on working and speaking and standing up for what I believe," she told News 12's Tara Rosenblum.
There's quite a bit more at the story, including a video of the 5-plus minute interview but that's the key quote.
I suspect Clinton is in fact not going to make another bid for the White House. She's 71, is rich and world famous, and has already failed twice as the overwhelming favorite. Last go-round, no serious Democrat even bothered to run against her for the nomination. (Bernie Sanders, who wound up being a bigger threat than anyone predicted, doesn't identify as a Democrat.) While she would, of course, be a top-tier candidate were she to run again, there are already a large number of well-known candidates in the race. They're not going to bow out at this point.
Still, having paid rather close attention for the past 28 years, I speak Clinton rather fluently. She didn't say "I'm not going to run" or "I categorically rule out a run" or anything of the kind. Rather, she said, "I'm not running." That's present tense. It's conceivable that she would swoop in at the 11th hour if the current myriad crop of Democratic contenders turn out to be a disaster and offer herself as the party's savior.
UPDATE: Doug Mataconis was writing about this, using different sources, at the same time. He's less skeptical of Clinton's denial although, to reiterate, I believe that she's not running now and is therefore ruling out a traditional campaign for the nomination.