House Committee Sues Mnuchin For Trump Tax Returns
As expected, the House Ways & Means Committee is suing Treasury Secretary Mnuchin over his refusal to provide the committee with copies of the President's tax returns.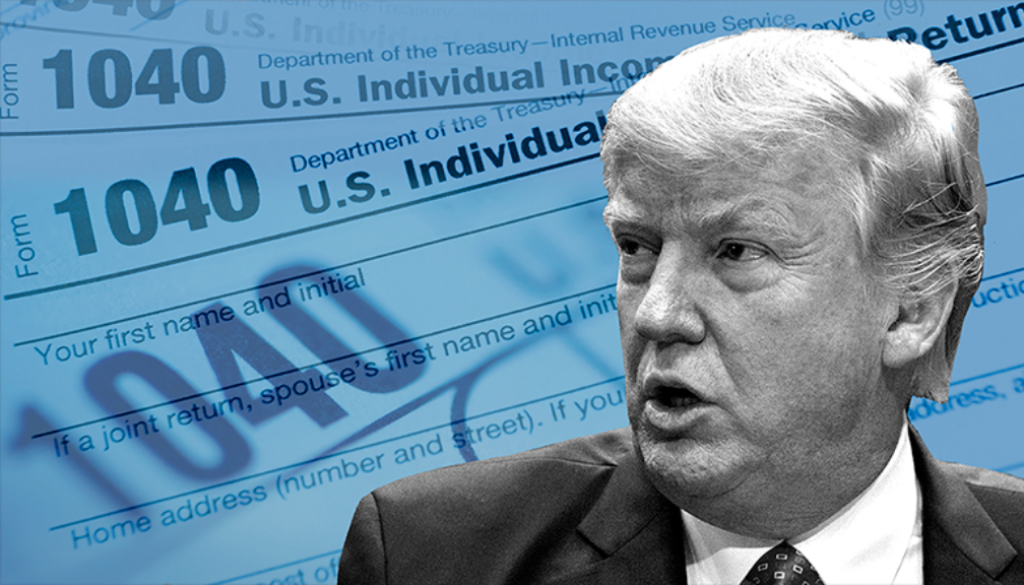 Continuing the legal battle between the Democratic-controlled House and the White House, the House Ways And Means Committee has filed a lawsuit against Secretary of the Treasury Steve Mnuchin seeking to compel him to provide copies of the President's tax returns as required by law:
WASHINGTON — The House's tax-writing committee sued the Treasury Department and Internal Revenue Service on Tuesday demanding access to President Trump's tax returns, escalating a fight with an administration that has repeatedly dismissed as illegitimate the Democrats' attempt to obtain Mr. Trump's financial records.

The lawsuit moves the dispute into federal courts after months of sniping between the Democratic-led House Ways and Means Committee, which requested and then subpoenaed the returns, and the Treasury secretary, Steven Mnuchin. The outcome is likely to determine whether financial information that Mr. Trump — breaking with longstanding tradition — has kept closely guarded as a candidate and as president will be viewed by Congress and, ultimately, by the public.

In Tuesday's filing, the House argued that the administration's defiance of its request amounted to "an extraordinary attack on the authority of Congress to obtain information needed to conduct oversight of Treasury, the I.R.S., and the tax laws on behalf of the American people."

But with the House and the executive branch locked in a broader struggle over access to information from and witnesses in the Trump administration, the stakes in the tax-return lawsuit may be higher than that particular issue. House Democrats are facing resistance on a broad range of investigations that include inquiries into Robert S. Mueller III's inquiry into Russian election interference, the addition of a citizenship question into the 2020 census, and the profits gleaned from Mr. Trump's ongoing business ventures.

In almost every instance, the Trump administration has argued that Congress's power to access those materials is inherently limited to information that would serve "legitimate" legislative purposes — defined by the executive branch as materials primarily needed to help draft new laws.

Congress retorts that its powers to compel information are far more sweeping than that and encompass oversight of important matters in general — and that its decisions about what information it wants to subpoena are not to be second-guessed by the White House.
The background for all of this should be familiar by now. Back in April, Congressman Richard Neal sent a request to Treasury Secretary Steve Mnuchin and I.R.S. Commissioner Charles Rettig requesting those returns. That request was made pursuant to 26 U.S.C. 6103 which, among other things, allows the Ways And Means Committee to request copies of the tax returns of any individual American. Despite that statute, Treasury Secretary Steve Mnuchin has refused to comply with both a written request and a subpoena for these documents. In refusing these requests, Mnuchin argued that the request, and subsequent subpoena, lack a "legitimate legislative purpose," an argument that the Administration has made in a number of other situations where it is refusing to comply with seemingly legitimate document requests. At this point, that means the committee was left with two options. One option they have would have been to hold Mnuchin in contempt, which seems like a fruitless pursuit since the Justice Department is unlikely to pursue enforcement of any Congressional contempt citation against an Administration official. The other option would be to file a lawsuit seeking a Court order compelling him to turn over the requested documents. Wisely, the committee chose the second option.
Both Secretary Mnuchin and the Justice Department have argued that the Committee is not entitled to copies of the President's returns due to the fact that it lacks a "legitimate legislative purpose." While the statute itself does not contain any requirement that the Committee set forth any such purpose, two Supreme Court cases suggest that this limitation on Congressional subpoena power does exist. These cases are McGrain v. Daugherty, a 1927 case arising out of one of Congress' investigations into the Teapot Dome scandal, and Watkins v. United States, a 1957 case dealing with a union officials conviction for contempt of Congress. The facts of these cases are not important, but both stand for the proposition that any Congressional investigation into the private affairs of an individual must serve a "legitimate legislative purpose." In late May, though, Federal District Court Judges in Washington, D.C. and New York City both issued opinions dealing with unrelated Congressional document requests that appear to undercut the Administration's legal position significantly. While neither case deals with tax return issues, they do deal with the equally sensitive issue of Congressional requests for documents from third-parties dealing with the President's finances. In both cases, the Judges gave Congress broad deference in determining what a "legitimate legislative purpose" was and essentially stated that as long as Congress can state a plausible reason for requesting the information then it has met the requirements under the law.
With these rulings in mind, and also keeping in mind that the relevant statute clearly gives the Ways & Means Committee broad authority to demand a copy of a tax return, it seems clear that the Administration's legal argument, which is set forth in a legal memorandum made public in June, is incredibly weak. Even taking into account the argument that the committee must have a "legitimate legislative purpose" for its request, it is clear from the court cases noted above that Congress itself is the sole judge of what a legitimate purpose is and that it is not up to the Administration to refuse to comply with a validly issued subpoena, especially in a case such as this when the subpoena is backed up by the statutory authority that exists in this case.
Here's the Complaint:
Ways and Means Committee v…. by on Scribd