How Bad Is The Employment Picture? This Bad
Via Business Insider, it's been called the scariest jobs chart you'll ever see, and every month it gets updated it just looks worse.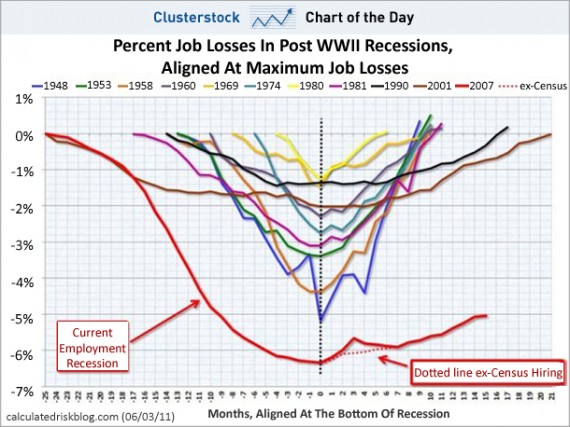 In other words, we are in the worst jobs recession since the Great Depression and we've just recently reached the lowest point of the previous worst jobs recession.