How Critical Race Theory Suddenly Hit the Mainstream
A pandemic and the rise of Zoom meetings unleashed an academic theory into the wild.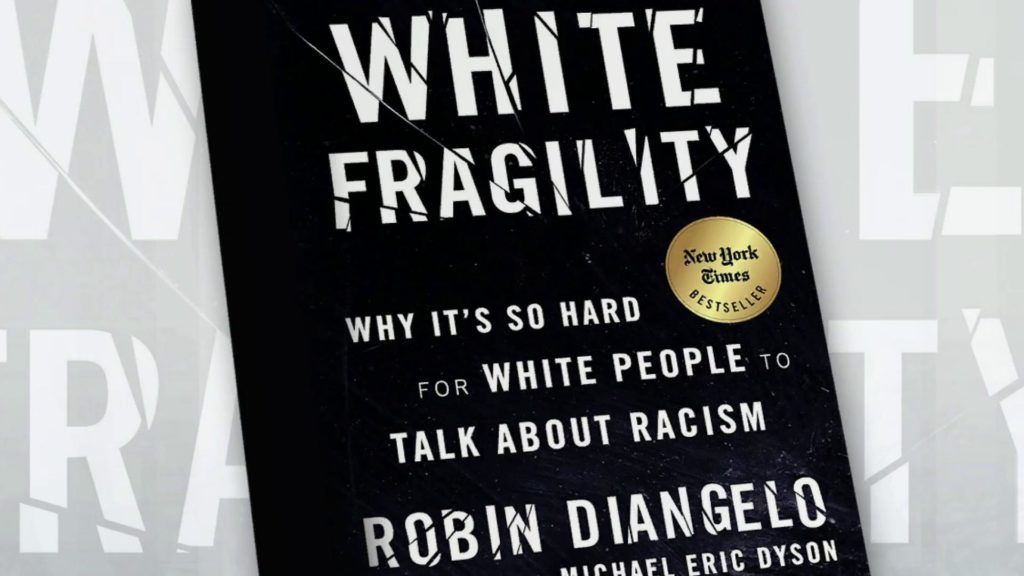 Commenting on Steven Taylor's post on Critical Race Theory and the politics of race, I observed that much of the recent backlash was "a function of CRT coming into the spotlight because of commercial derivatives like White Fragility and the really poorly-conceived corporate training sessions that have sprung up out of them." A New Yorker feature by Benjamin Wallace-Wells, "How a Conservative Activist Invented the Conflict Over Critical Race Theory," adds evidence to my instinct. The narrative nature makes it difficult to excerpt but here's a key bit:
Remote work turned out to be advantageous for people looking to leak information to reporters. Instructions that once might have been given in conversation now often had to be written down and beamed from one home office to another. Holding a large meeting on Zoom often required e-mailing supporting notes and materials—more documents to leak. Before the pandemic, if you thought that an anti-racism seminar at your workplace had gone awry, you had to be both brave and sneaky to record it. At home, it was so much easier. Zoom allowed you to record and take screenshots, and if you were worried that such actions could be traced you could use your cell phone, or your spouse's cell phone, or your friend's. Institutions that had previously seemed impenetrable have been pried open: Amazon, the I.R.S., the U.S. Treasury. But some less obviously tectonic leaks have had a more direct political effect, as was the case in July, 2020, when an employee of the city of Seattle documented an anti-bias training session and sent the evidence to a journalist named Christopher F. Rufo, who read it and recognized a political opportunity.

[…]

Through foia requests, Rufo turned up slideshows and curricula for the Seattle anti-racism seminars. Under the auspices of the city's Office for Civil Rights, employees across many departments were being divided up by race for implicit-bias training. ("Welcome: Internalized Racial Superiority for White People," read one introductory slide, over an image of the Seattle skyline.) "What do we do in white people space?" read a second slide. One bullet point suggested that the attendees would be "working through emotions that often come up for white people like sadness, shame, paralysis, confusion, denial." Another bullet point emphasized "retraining," learning new "ways of seeing that are hidden from us in white supremacy." A different slide listed supposed expressions of internalized white supremacy, including perfectionism, objectivity, and individualism. Rufo summarized his findings in an article for the Web site of City Journal, the magazine of the center-right Manhattan Institute: "Under the banner of 'antiracism,' Seattle's Office of Civil Rights is now explicitly endorsing principles of segregationism, group-based guilt, and race essentialism—ugly concepts that should have been left behind a century ago."

The story was a phenomenon and helped to generate more leaks from across the country. Marooned at home, civil servants recorded and photographed their own anti-racism training sessions and sent the evidence to Rufo. Reading through these documents, and others, Rufo noticed that they tended to cite a small set of popular anti-racism books, by authors such as Ibram X. Kendi and Robin DiAngelo. Rufo read the footnotes in those books, and found that they pointed to academic scholarship from the nineteen-nineties, by a group of legal scholars who referred to their work as critical race theory, in particular Kimberlé Crenshaw and Derrick Bell. These scholars argued that the white supremacy of the past lived on in the laws and societal rules of the present. As Crenshaw recently explained, critical race theory found that "the so-called American dilemma was not simply a matter of prejudice but a matter of structured disadvantages that stretched across American society."

This inquiry, into the footnotes and citations in the documents he'd been sent, formed the basis for an idea that has organized cultural politics this spring: that the anti-racism seminars did not just represent a progressive view on race but that they were expressions of a distinct ideology—critical race theory—with radical roots. If people were upset about the seminars, Rufo wanted them also to notice "critical race theory" operating behind the curtain.
There's a whole lot more, including how Rufo spread the message in prestigious conservative outlets like City Journal and more schlocky but influential ones like Tucker Carlson's show on Fox.
I had become familiar with the terminology quite a bit earlier, as some of CRT's key concepts, notably Crenshaw's "intersectionality" (which, like CRT writ large, has long since been unmoored from her narrow, legal interpretation) became part of the jargon of racial dialogue. And Andrew Sullivan, a Harvard political theory PhD, was writing about CRT (or, mostly, just "critical theory," since his interest is more in gender/sexual politics than race) for years before Rufo ever heard of it.
While I can't claim to have read all of Crenshaw's work and would doubtless take issue with some of its conclusions, I find her basic premises, including the idea of intersectionality, incredibly persuasive. At the academic-moored but more popular end of the spectrum, I find Ibram Kendi's columns provocative but less persuasive (I suspect his academic work is less objectionable). Regardless, their ideas are a useful contribution to the longest-running conversation in American history.
Not shockingly, the picture of CRT painted by the likes of Fox News and Breitbart is considerably less nuanced than the careful academic analysis behind it. But, of course, that's true of CRT in the wild as practiced by hucksters like DiAngelo and the much-less-credentialed folks peddling anti-racism seminars.