Some CRT Theory/Politics of Race Thoughts
You know, some light weekend thoughts.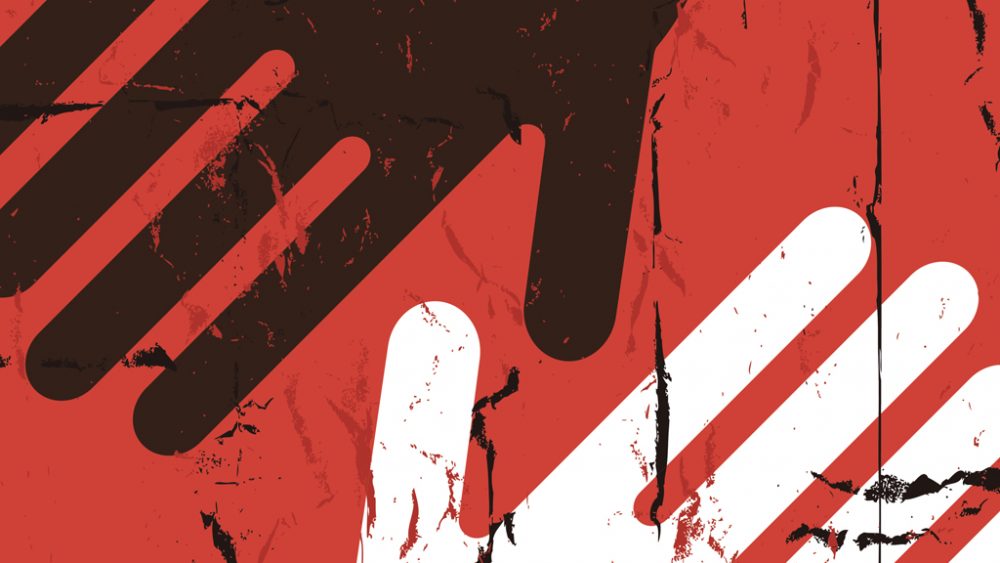 Yesterday's morning's Memeorandum was chock full of stories about critical race theory (and the opposition thereto) along with other stories dealing with race and inclusion (to include the story James Joyner blogged yesterday morning pertaining to language). All of this stirred existing thoughts as well as some specific responses to stories in question, so here we are.
Let me start by admitting, unlike a whole lot of other people who seem to have deep opinions on the subject, I am hardly an expert on critical race theory. I am fairly confident in saying that I know more about that the vast majority of persons in the United States, but that my knowledge is limited. In a sort of academic version of the Streisand Effect, I did recently purchase a copy of Crenshaw, et al.'s Critical Race Theory: The Key Writings That Formed the Movement, and it is in my reading queue.
Here is a working defintion:
Critical race theory is an academic concept that is more than 40 years old. The core idea is that racism is a social construct, and that it is not merely the product of individual bias or prejudice, but also something embedded in legal systems and policies.

The basic tenets of critical race theory, or CRT, emerged out of a framework for legal analysis in the late 1970s and early 1980s created by legal scholars Derrick Bell, Kimberlé Crenshaw, and Richard Delgado, among others.

A good example is when, in the 1930s, government officials literally drew lines around areas deemed poor financial risks, often explicitly due to the racial composition of inhabitants. Banks subsequently refused to offer mortgages to Black people in those areas.
In other words, just like it is true that for an individual it is not enough to state "I don't use the n-word" or "I am not in the KKK" to absolve one of potential racism, so, too, is it true that society is not absolved solely by a series or legislative acts in the mid-1960s.
All that is preface to comments on several stories I read in this general genre.
---
First, I was struck by a piece by John O. McGinnis at Law and Liberty: "It Is a Sordid Thing, This Divvying Us Up by Race". The quote used as the title comes from Chief Justice John Roberts.*
The piece is about the use of race as a policy category and about how the Supreme Court might respond. I am less interested in that analysis than I am about the framing of the discussion (to include the quote used for the title).
The piece starts as follows:
The use of race by government or in government-funded programs divides our politics. On one side, some citizens, predominantly but by no means exclusively Republicans, want the government to reject racial preferences in benefits and education. Others, principally Democrats, want the government to be race-conscious, even pervasively so. It is hard to think of an issue more important to the future of classical liberalism, because that philosophy of government presupposes that individuals, not groups, are the bearers of rights.

This issue is coming to head because the current Democratic Congress is enacting more race-conscious programs and the Biden administration is happily implementing them. Yet the federal judiciary, newly stocked with Trump appointees, is poised to interpret the Constitution as colorblind and strike them down.
First, yes, it is a "sordid thing" to divvy us up by race.
Second, yes, "race…divides our politics"
And, third, there is a version of colorblind that it would be nice to have.
However, the framing here ignores why we are divvied up by race and why government policy has to take it into account, let alone what "colorblind" means in context.
However.
A quick history lesson just about Blacks in America:
1619-1865 (~246 years): Chattel slavery existed in what would become/was the United States.
1865-1965 (~100 years): Blacks, despite the letter of law are systematically denied the right to vote, as well as during this period experienced years of quasi-slavery (especially in the Deep South in the later 19th century and into the 20th), lynchings, Jim Crow, redlining, and any number of other legal and extra-legal forms of discrimination.
1965-present (~56 years): With the passage of the Voting Rights Act of 1965 (couple with the Civil Rights Act of 1964) legal barriers to voting are taken away and legal forms of discriminatory practices are outlawed. Yet, it should be noted, not all discrimination magically disappeared.
For brevity's sake, I won't get into things like westward expansion and wars with Native Americans and the subsequent reservation system Chinese Exclusion Act, Japanese Internment in WWII, or general treatment of Hispanics over time.**
All this is to say that I find any conversation about race and politics that appears to start the conversation in the 2000s without context to be highly problematic. Or, specifically, to assert a desire for colorblindness as if the entirety of US history on the subject of race never happened to be highly problematic.
Would I like a world wherein race did not matter in terms of justice and policy? Sure. But we don't live in that world. We live in a world wherein how law and policy treated our grandparents and great-grandparents directly affects our fortunes (literal and figurative) today.
We live in a world wherein the color of one's skin dictated whether one's ancestors could get a mortgage, what neighborhoods were destroyed to build the interstate highway system, and what kind of education and jobs one could get.
To act like we can just pretend like all of that isn't true strikes me as highly problematic and ignores why and how the sordid sorting by race came to be or why the current administration might be interested in "race-conscious programs."
Further, let's not pretend that ongoing support for things like felon disenfranchisement don't have racial roots or race-based motivations. Let's not pretend like ongoing voter suppression efforts don't target Black voters because they vote Democratic. And, really, let's not pretend like 1965 was a big reset button, because it wasn't.
As I understand it, one of the goals of CRT (to bring that back to the discussion) is to acknowledge these facts while trying to take into consideration current political choices.
Turning to McGinnis' concluding paragraph:
A return to the colorblind Constitution (the famous formulation of the first Justice John Marshall Harlan's great dissent in Plessy v. Ferguson) would help tamp down on America's discontents. The ability of politicians and institutions to give benefits to groups defined by race and ethnicity entrenches racial consciousness and fuels identity politics. Ethnic and racial preferences in government programs or government-funded institutions are far from the only source of our divisions, but they may be the cause most amenable to legal abolition.
Two glaring thoughts.
It is worth remembering that Harlan's dissent (note: dissent) was from a case in 1892. As a dissent, it carried no weight and, further, it should be stressed he was in a distinct minority both on the Court and in society writ large. This is important to me because it shows the hollowness of using Harlan's words are some kind of foundation.
Here is the key passage:
The white race deems itself to be the dominant race in this country. And so it is, in prestige, in achievements, in education, in wealth, and in power. So, I doubt not, it will continue to be for all time, if it remains true to its great heritage and holds fast to the principles of constitutional liberty. But in the view of the Constitution, in the eye of the law, there is in this country no superior, dominant, ruling class of citizens. There is no caste here. Our Constitution in color-blind and neither knows nor tolerates classes among citizens. In respect of civil rights, all citizens are equal before the law. The humblest is the peer of the most powerful. The law regards man as man and takes no account of his surroundings or of his color when his civil rights as guaranteed by the supreme law of the land are involved….

The arbitrary separation of citizens, on the basis of race, while they are on a public highway, is a badge of servitude wholly inconsistent with the civil freedom and the equality before the law established by the Constitution. It cannot be justified upon any legal grounds
It seems worth noting that it starts with the acknowledgment of white supremacism's dominance in 1892, and accepts white dominance as clear fact (a not unimportant bit of background information before we move on the loftier notions quoted). It is further worth noting that in 2021, there is a not inconsiderable number of the members of the "white race" who "deems itself to be the dominant race in this country." And, moreover, that in many ways, such as prestige, education, wealth and power, it very much is. This is a not unimportant part of this discussion (and illustrates that while much has changed since 1892, much has not).
Now, clearly, Harlan is correct that the Constitution should "neither know nor tolerate classes among citizens" but the clear reality has been that this was not the case.
I will say that is it astonishing to me that Harlan could write about a "color-blind" constitution given that the document contained (and still contains) the words of the three-fifths compromise and the allowance of the slave trade until 1808. Yes, the effects of those words were taken away by amendment and time, respectively, but the words themselves remain. Further, the Fifteenth Amendment has to explicitly give non-white males the right to vote (an unvarnished good, to be sure), but one that reminds us all that the original words (and rights) were hardly colorblind (or gender blind for that matter). It is strikingly easy to see the US Constitution as colorblind if one is a white male, but a lot harder to do so if one is not.
---
The above struck me when I read in the AJC, Cobb County school board bans teaching critical race theory.
My first reaction was that it always makes me a bit itchy, as an educator, when school boards and other entities try to ban ideas. My second was, "What are the odds that CRT is actually being taught in K-12?" My third was, "Does the Cobb County School Board even know what CRT is?"
And then I read this in the piece:
Cobb's resolution, which was approved during its work session, was introduced by board Chairman Randy Scamihorn, who said he brought up the topic because educators allegedly said on social media they were using part of the theory in their classroom discussions.

He said critical race theory is a Marxist concept that pits one group of people against another.

"It's revisionist history and history should be thorough," Scamihorn said.
It is disturbing, yet sadly not surprising, that education policy is being made on the basis of what one of the board members saw on social media. But the truly amazing part of about all of this is that banning an approach is revisionism and, moreover, when it comes to history, CRT is, broadly speaking, insisting that a more comprehensive version of history be taught, not the other way around. (And if Scamihorn could credibly define how critical theory is Marxist, I would be more than a little surprised).
The bottom line, it seems to me, that what is being rejected here is not "Marxism" but, rather, any uncomfortable discussion of the role of race in our social and political development. It connects to the above discussion of the McGinnis piece (and the Robert's quote) because it wants either to straight-up ignore where we were and how we got where we are or, worse, to hand-wave away history that is uncomfortable as "revisionism."
I suppose the good news, such as it is, that bans like this are not especially efficacious. It may stop usage of the 1619 Project or the words "Critical Race Theory" but what happened, well, happened and a ban like this can't stop discussions of how slavery, Jim Crow, and the like shaped American development.
Really, to my Streisand Effect quip above, I am not so sure that all this isn't bringing more attention this general topic rather than the other way around.
---
Next up: Florida where Ron DeSantis says critical race theory teaches kids to 'attack cops'
Gov. Ron DeSantis lauded the decision by the Board of Education to make changes to civics and historical teaching standards.
The move to ban educational approaches such as critical race theory and The 1619 Project was a priority of the Governor's, who messaged about it repeatedly even as he was on an out-of-state fundraising trip.

In Sarasota Friday, DeSantis offered an unsolicited defense of the decision, saying advocates of critical race theory teach students to "attack cops" even as schools struggle with students who can't read. He did not specify which schools he meant.

"Some of the nonsense that you see in some of these places around the country. I mean, they will attack cops with this type of ideology in schools, and meanwhile, they have like 87% of the kids that aren't even literate in some of these schools. So it shows you they're not trying to educate; they're trying to indoctrinate," DeSantis said.

"We're not going to let that come to Florida. And so I'm glad that they acted. I think it's the right thing to do. We're going to make sure that we're providing access to education, but solid education, free of some of this ideology that people are trying to shove down everybody's throats."
If 87% of Florida students at "some of these schools" are illiterate, then I would suggest that the Governor and the state Board of Education ought to be directing their limited time and resources to that, not critical race theory.
I would note, that one of the claims that CRT makes (and not just CRT, I would add) is that any choice made in a curriculum have an ideological/political component to them but that dominant political groups have the luxury of pretending like their version of history is the one made of facts and anything else is tarnished by biases and agendas. In many ways this is the crux of what I find telling about all of these conversations: that the group is power utterly ignores its own power and actually believes in many cases that it is serving truth.
For example:
"That includes everything that's happened, but you can't lie, and you can't promote your ideology and false narratives," DeSantis said. "And so I think we have arrived at a very good spot for Florida, and it's going to be something where we're really focused on the basics."
But, of course, there is not time to include "everything that's happened" and hence the debate over what to include and what to exclude (as well as what to focus time on).
Even as Democrats object to the DeSantis agenda, donors flock to him. DeSantis, who reported nearly $40 million cash on hand to his Friends of Ron DeSantis political committee as of the end of May, is fundraising off the critical race theory ban.

"I will NOT allow this Cultural Marxism to Gain a Foothold in Florida Schools," an email solicitation sent Thursday reads.

The new guidance for teachers certainly offers content guardrails.

American history is to be defined "largely on universal principles stated in the Declaration of Independence." Teachers' apparent efforts "to indoctrinate or persuade students to a particular point of view" will also be banned, as is "fiction or theory masquerading as facts."
Two thoughts:
One, I would love to see whoever wrote that letter explain what "cultural Marxism" is (and it is always interesting to see how these talking point proliferate).
Second, it is nonsensical to me to teach American history "largely on the universal principles stated in the Declaration of Independence" in the sense that the document is not a descriptive text. It is an inherently political and philosophical one that doesn't provide, one way or the other, a guide for teaching American history. I am sure this is a reference to using 1776 as a focal point over 1619 as the "founding" date (and therefore is aimed directly at the 1619 Project). It is, however, totally ham-fisted and borderline nonsensical and is that kind of thing politicians, not educators, would say.
---
So, what's the point? I suppose like a lot of blogging this all about the intersection of what has been rolling around in my head and a number of news stories I happened to decide to read.
First, it seems to me that the moral panic in some quarters about "critical race theory" is based largely on reactions based in ignorance combined with an age-old American tradition of wanting to ignore the more difficult parts of our past. We have always wanted to focus on the sentence "We hold these truths to be self-evident, that all men are created equal, that they are endowed by their Creator with certain unalienable Rights, that among these are Life, Liberty and the pursuit of Happiness," without troubling ourselves too much about the fact that a slaver-owner penned those words (and God help us should anyone point out the lack of gender inclusion).
Second, it strikes me an incontrovertibly true that current distributions of socio-political/socio-economic power are a direct result of the past, which includes the way people were treated based on race and gender. We are all products of social context. A huge part of who we are is linked to directly to parents and grandparents. If your grandparents or great-grandparents could get a mortgage and start building generation wealth that likely helped you. If they had access to a decent education, that, too, had generational effects. The list goes on and on. And even if one's family provided none of that, is there any question as to what gender and race one would choose if one was asked to face US society with nothing but the shirt on your back?
Third, a lot of this, to me, is not about critical race theory, per se, but instead about the discomfort that dominant groups have when faced with the unpleasant truths of history. Let's be blunt: we all want to think that our successes are all our own. We were smart enough and worked hard enough and that was all that matters. Having to deal with the possibility that it is more complicated than that is disconcerting.
And, so, it is more comfortable to talk about the colorblind constitution and pretend like it it is Biden and the Democrats who are sordidly inserting race into the equation. Or, pretending like the Declaration of Independence is all you need to know about US history.
The problem, therefore, isn't critical race theory; it is that the truth hurts
---
*The article does not cite the source, simply stating "As he put in a voting rights case." I initially assumed it was Shelby County v. Holder, but I cannot find the phrase in either Robert's opinion nor the transcript of oral arguments. Google searches deliver references to McGinnis' piece, at least as far as I was willing to go down that rabbit hole. I am fairly certain I have read the quote before, but cannot place it.
**One interesting journey into racial politics that is often overlooked is the connection of drug prohibition of drug wars with minority groups. For example the Chinese and opium in the 19th Century, Blacks and cocaine in the early 20th Century, Mexicans and marijuana in the 1930s (and from there).