How Should Students Address Professors?
The archaic practice of calling one's seniors by titles rather than their first name is actually quite useful.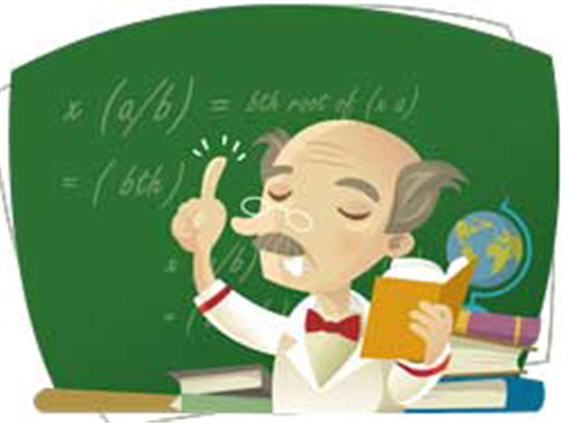 Professor Harry Brighouse, who teaches philosophy at Wisconsin-Madison, ponders the question, "How should students address professors?" He lets students supply the answers and concludes with this view "from a senior who attends the class (and knows me well):"
I know that I, personally, am very turned off when I walk into a classroom and the professor tells me that we must address him/her as Professor so-and-so. Yes, they have earned a certain amount of respect through their schooling, experience, and assumed knowledge, however it sets a conceited and pompous aura around that person from day one that will be very hard to overcome. My fiance goes to a small private school in which 95% of the teachers would cringe if you DIDN'T call them by their first names. I heard one of them say once that "Learning is an on-going process. Just because I have a few letters before or after my name doesn't mean I know everything. Any student who walks through my classroom doors has something to offer and we should all treat each other as if we're on an even playing field, experiencing the process of learning together." I quoted this statement, because as soon as I heard it, I wrote it down, admiring how well-constructed I felt these thoughts were.
Call me out of touch, but that's precisely the wrong message for a professor to send to his students on the first day of class.   Yes, some of them are very bright and all of them have something they could add to the conversation.   And, no, the professor doesn't know everything; far from it!  But they are by no means "on an even playing field."  Indeed, if they were, why the hell is the one fellow getting all the other poor suckers to pay him money for his contribution?!
Furthermore, even if one wishes to consider one's students equal companions on the road to learning, treating them as colleagues is a cruel joke.  The fact of the matter is that, at the end of the term, one of the happy travelers will be assigning a grade that impacts the immediate future of the rest of the merry band.   Titles are a subtle reminder of that fact.
In the Army, there was an old saying to the effect that "The commander should never have to think about his rank and the subordinates should never forget it."  My battery and battalion commanders called me by my first name when only officers were in the room.  I always addressed them as either "Captain So-and-So" or "Colonel So-and-So" or called them by their mutual nickname, "Sir."   This served multiple purposes, not least of which was a subtle psychological check against saying something that you would later regret.
The exact practice varied at the universities where I attended or taught, with professors usually going by "Dr. So-and-So" or "Professor So-and-So." In the athletic departments, they were "Coach So-and-So."  In ROTC, "Captain So-and-So" and so forth. In addition to respect for the years of learning that went into earning those titles, it signaled the hierarchy of the group dynamic.
The Old School approach was for professors, in an effort to signal to students that they were no longer kids in high school but young adults, to reciprocate and call their students "Mr. So-and-So" or "Miss So-and-So."   I did that for my first couple semesters teaching but ultimately dropped the practice, since I was only one doing it and it seemed archaic.  It's one of the handful of cases where I long for the Good Old Days, though, as I still think it's the right idea.