How to Defend Rules Designed to Make Voting Harder
An example from Dan McLaughlin of NR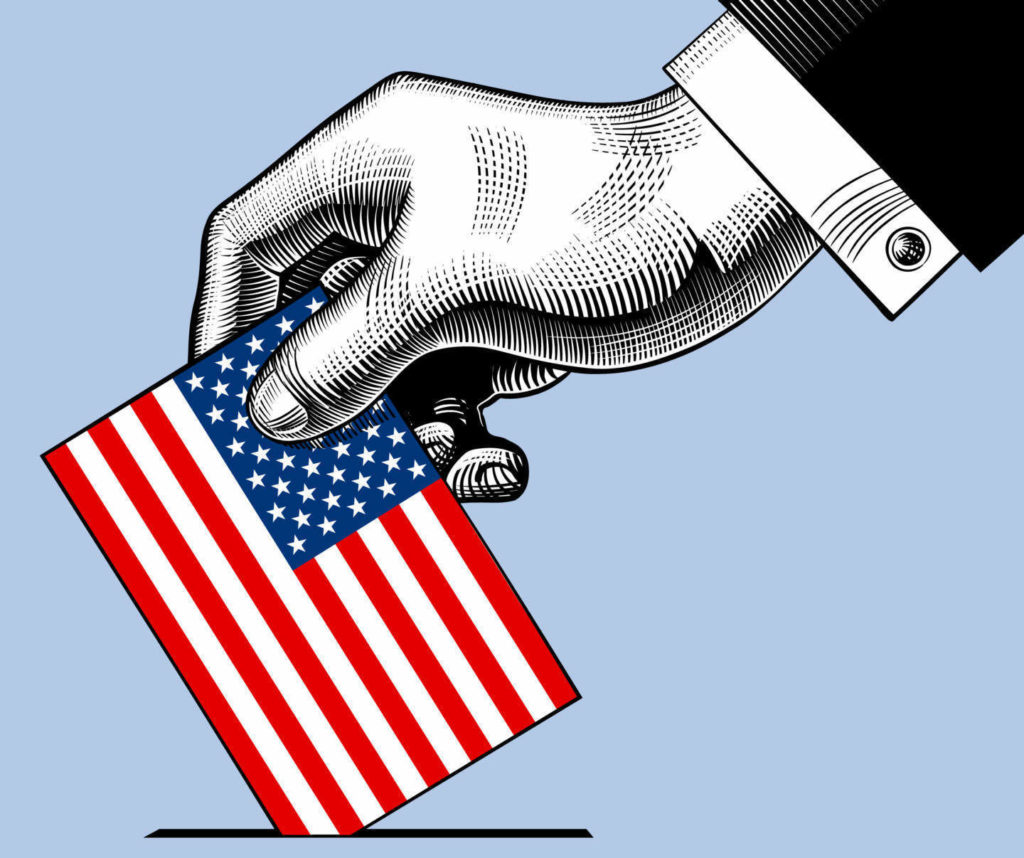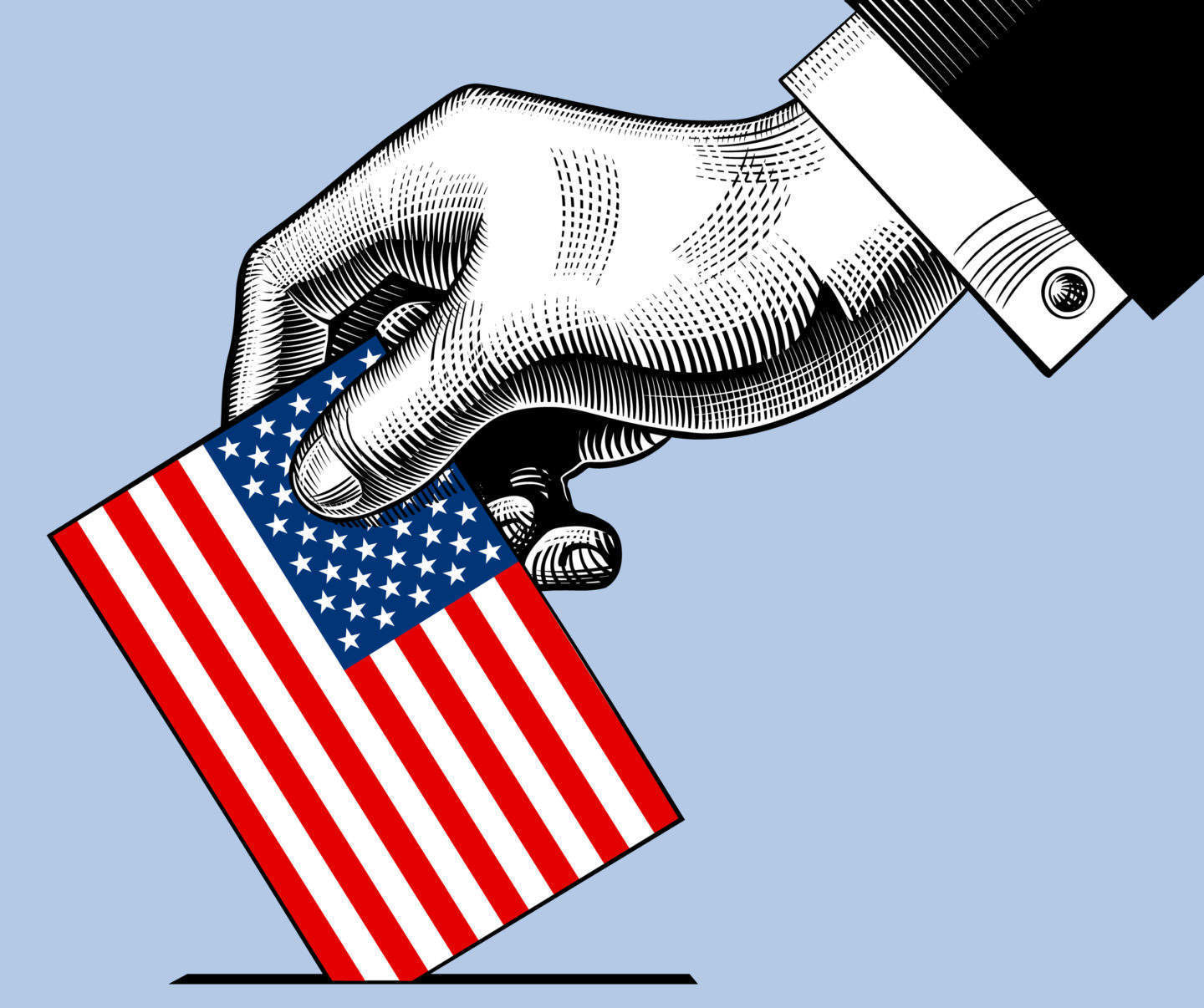 There are going to be any number of defenses of Georgia's HB 202, most likely highlighting specific passages and talking about them in the abstract, often under ideal hypothetical circumstances. They will also ignore both the intent of the bill and the actual net result. The goal will be to make it all sounds perfectly reasonable and no big deal. An example of this genre is a piece in National Review by Dan McLaughlin: Joe Biden Botches the Georgia Voting Law.
The botch in question is based on this:
Now, I will be straightforward, while one might quibble over the word "atrocity," I agree with Biden's thesis: the goal here is to make voting more difficult. Moreover, the practice in question is associated with Black groups and so has partisan and racial implications. And from a political point of view, this is the kind of thing people will understand, as opposed to other, more esoteric/bureaucratic elements. Indeed, it may be the part of the bill that GA Republicans come to regret because it is so relatable and sound-biteable. So, far from a botch, this strikes me as smart politics/rhetoric.
But that really isn't my main point here. My point is that McLaughlin engages in a kind of argumentation that I think will be a staple of those arguing in favor of this bill and others like it (I caught a glimpse of an FNC graphic doing something similar yesterday evening). The approach will be to isolate an element of the bill and talk about how it really isn't that big of a deal and that, in fact, it will have no effect at all.
Here we go:
Let's take a look at what S.B. 202 actually says:

"No person shall solicit votes [or] distribute or display any campaign material, nor shall any person give, offer to give, or participate in the giving of any money or gifts, including, but not limited to, food and drink, to [a voter] … This Code section shall not be construed to prohibit a poll officer…from making available self-service water from an unattended receptacle to [a voter] waiting in line to vote."

The parts in bold are what S.B. 202 added to the statute. The prohibition applies inside polling places, within 150 feet of a polling place, or "within 25 feet of any voter standing in line to vote at any polling place."
Let's start here:
Now, first of all, notice what is not prohibited here. Voters can still bring bottled water or other food or beverages with them to stand on line to vote, as people often do when waiting at Disney World or to buy concert tickets or in other public places where people stand on long lines. Voters can still also, if they like, order food; the bill doesn't stop the Domino's Pizza man or the local hot dog cart or taco truck from doing business.
First, I am sure some people do bring food and water to the polls in anticipation of a long wait. But all of this, including specious comparisons to Disney World lines and pizza delivery scenarios, is ignoring the fundamental fact that one ought not to have to plan for such things when going to vote. Voting should not require the same kind of planning needed for an all-day trip to an amusement park. To suggest that voting might actually require that level of planning should not lead one to say, "so make sure you bring plenty of fluids," but rather, "what can we do to eliminate those kinds of lines?"
McLaughlin continues:
And if you feel impelled to donate food and drink to voters, you can still do that, too; you just have to give it to the poll workers so they can put it out for general use.
I am guessing (actually, no I am not) that poll workers have enough to do than be distributors of water bottles. Plus, if the voters in line are close enough to the poll workers to get bottles of water from them, then they are about to vote and don't likely need hydration at that point.
The president's claim that "You can't provide water for people about to vote" is just false. What you cannot do under the new Georgia law is deploy people in National Rifle Association t-shirts and MAGA hats to hand out free Koch-brothers-financed, Federalist Society-branded pizza to voters.
Look, as I noted in a previous post, I understand that there are legitimate reasons to want to curtail electioneering near polling place, especially in terms of giving out goodies in line. However, there are ways to write the law that would allow fo the distribution of very basic items, like water. The rules could also dictate whether persons handing out such items were allowed to be branded in some way. But since there are states (mine included) wherein voter guides and other items can be distributed at a certain distance from the actual polling place, I see no logical reason such rules couldn't apply to "line warming."
Setting aside the degree to which a person willing to stand in line for hours is likely to change their vote because someone in a MAGA hat gave them a bottle of water, there is a clear middle ground to be had here about how these practices could be regulated.
Note, also, that the law already forbade the display or distribution of campaign material, so this is a distraction.
In other words, this entire controversy is not about people dropping dead of hunger and thirst on long voting lines at all. It's about electioneering around the polling place by people looking to advertise that they represent a cause, and who try to influence voters by giving them free stuff. Across the country today, we already have lots of laws against this sort of thing. There is nothing wrong with Georgia trying to limit it.
No, this entire controversy is about not having enough polling places and the commensurate long lines that are created. It is about a process that could be done easily and quickly taking hours out of a person's day. And, specifically, it is about these burdens falling on the back of Black voters.
Indeed, why is this regulation being installed? Is it targeting some statewide malicious practice that needs to legitimately be curtailed in the public interest, or is it a practice linked heavily with Black activists and churches?
Are long lines and line warming via water bottles, snacks, and bubbles the kids a nonpartisan issue, or is this about targeting specific voters?
Does the regulation lead to true increases in fairness and freedom fo elections or is the hope that it will disproportionately effect Black voters? And beyond the hopes, what are the facts?
For some background, see this NPR pieces: Why Do Nonwhite Georgia Voters Have To Wait In Line For Hours? Too Few Polling Places.
Since the U.S. Supreme Court's Shelby v. Holder decision in 2013 eliminated key federal oversight of election decisions in states with histories of discrimination, Georgia's voter rolls have grown by nearly 2 million people, yet polling locations have been cut statewide by nearly 10%, according to an analysis of state and local records by Georgia Public Broadcasting and ProPublica. Much of the growth has been fueled by younger, nonwhite voters, especially in nine metro Atlanta counties, where four out of five new voters were nonwhite, according to the Georgia secretary of state's office.

The metro Atlanta area has been hit particularly hard. The nine counties — Fulton, Gwinnett, Forsyth, DeKalb, Cobb, Hall, Cherokee, Henry and Clayton — have nearly half of the state's active voters but only 38% of the polling places, according to the analysis.
If the George legislature really wants to stop line warming, then they need to guarantee more polling places. (THe word "guarantee" is key in that sentence).
McLaughlin acknowledges all of this, to a degree:
Is there a problem with voters standing on long lines to vote? Yes, there is, and it tends to fall more heavily on black voters. But unfortunately, in states such as Georgia, the problem of long lines is largely under the control of local Democratic officials rather than the Republicans who run the state, who nonetheless get all the blame from the national media.

While you would not learn this from the Democrats or their sympathetic media coverage, S.B. 202 actually takes steps to fix those long lines. Georgia law previously allowed the state to override local election officials and require them to add more precincts or voting machines if people were left standing on line for an hour after the polls closed. S.B. 202 expands that authority, so that the state can step in and require more` polling places or voting machines if voters in overcrowded precincts face lines of an hour or more at any of three measured intervals during the day. Read the new section for yourself:

"If, at the previous general election, a precinct contained more than 2,000 electors and if [voters] desiring to vote on the day of the election had to wait in line for more than one hour before checking in to vote, the superintendent shall either reduce the size of such precinct so that it shall contain not more than 2,000 electors…or provide additional voting equipment or poll workers, or both, before the next general election….The chief manager of a precinct which contained more than 2,000 electors at the previous general election shall submit a report thereof to the superintendent of the reported time from entering the line to checking in to vote. Such wait time shall be measured no fewer than three different times throughout the day (in the morning, at midday, and prior to the close of polls) and such results shall be recorded on a form provided by the Secretary of State."

This is the right direction: Instead of allowing electioneering while people wait on long lines, eliminate both the electioneering and the lines. That's what Joe Biden's ranting is supposed to distract you from hearing.
The notion that Democrats want long lines for their own voters is absurd on its face. More importantly, the provisions provided in the bolder portion above are not adequate, because they are not proactive, but rather reactive. That is, there is no attempt here to figure out ahead of time when polling places need to be improved, but rather improvements only initiated after a problem. In other words, if in election X there is a lot of waiting, that could have the effect of suppressing voting in election X, and could also suppress voting in X+2 (since the waiting for X was so bad). Of course, if turnout is lower for X-2, that might motivate fewer polling places for X+4. Lather, rinse, and repeat.
If the goal was truly to limit waits at the polls, then the law should require assessing polling place needs based on known populations or look to more vote-by-mail options.
Also, a question for which I do not have an answer: where does the funding come from for the increase voting equipment mentioned in the bolded provisions above? This is no small question, especially for poorer counties. It is one thing to say state law provided for more precincts and equipment, it is another to ask if the state will provide the needed funding.
If the state GOP really wants shorter lines, it needs to provide the funding for more polling locations and polling equipment.
---
The bottom line of all of this needs to remain not, "is it possible that this or that change in the law could be considered reasonable?" But, rather, it should be: "does this change in the law net a benefit to electoral quality that outweighs the cost to citizen access to democracy?" Some rules clearly are needed to make sure that the process is legitimate, free, and fair. But if the net result is a marginal, perhaps even imperceptible, increase in quality to the potential detriment of actual voters, then the rule is not a good rule.
The standard should simply be: how much concrete quality is being bought at the price of access to a fundamental right? If that cost is not accounted for, then all the "reasonable" attempts at explaining these new laws amount to nothing.
To return to the McLaughlin piece, it problematic to try and act like this is just about electioneering, and therefore is reasonable, or that the law does have some provisions that could lead to more polling places in the future. Taken in a vacuum, these provisions may, in fact, appear reasonable. But laws aren't made in a vacuum. These provisions, and the others I described yesterday, are part of a broader context and to pretend otherwise is either to miss the point of criticism in the first place or to be actively trying to dissuade people from understanding the context of the criticisms.
Any law should be judged not just on its hypothetical impacts on an antiseptic, neutral unreality, but on how it actually works in practice and in a specific context. And anyone who thinks that the context of voting in Georgia doesn't have to take into account effects based on race is either ignorant, in denial, or being dishonest.