Voting Legislation on Parade
HR1 is a national approach to expanding voter access. State legislatures are trying to both expand and restrict the vote as well.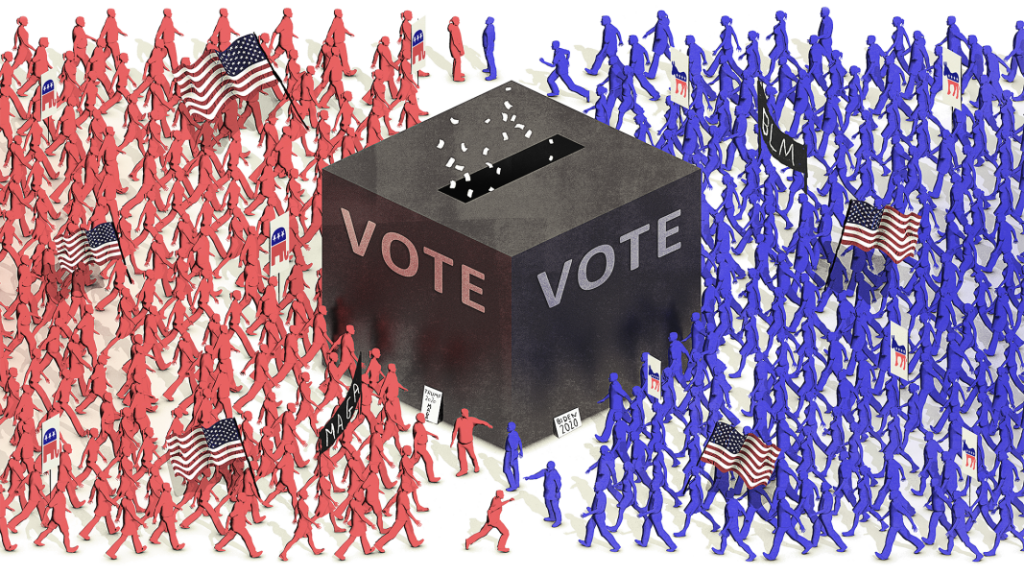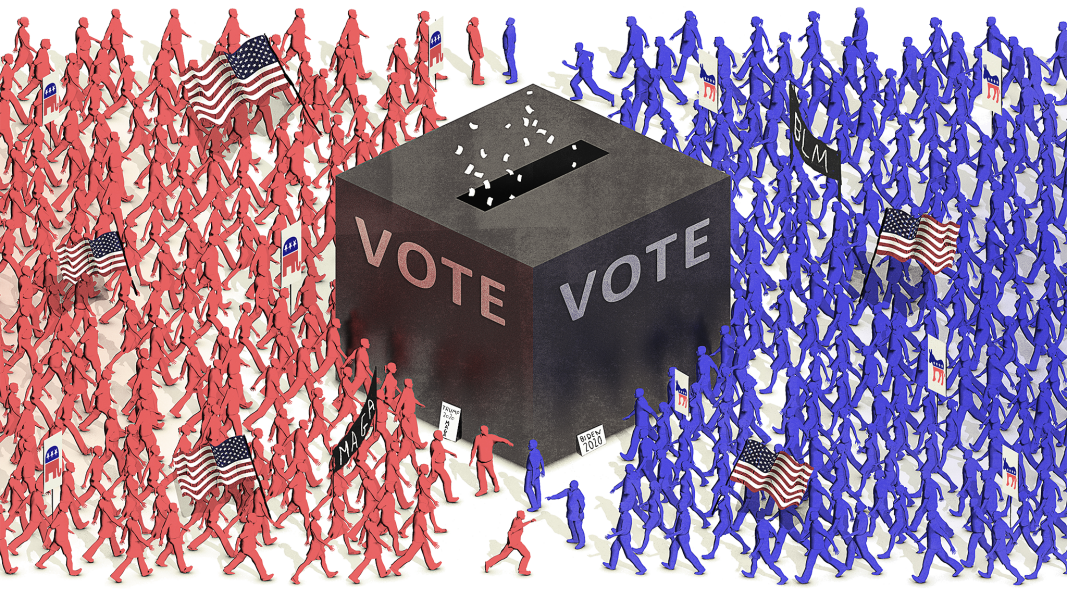 As noted in my previous post, the House-passed HR1 seeks to make it easier for Americans to vote. Meanwhile, a lot of states are seeking to do just the opposite. In the face of record voter turnout in 2020, fueled in part by increased access to vote-by-mail, many Republicans are clearly interested in reversing that trend.
For example, Republicans in Georgia, stung by losing the presidency and both Senate seats, are aiming to correct that problem not by being more competitive for votes, but by hopefully blunting the turnout of Black voters who are heavily inclined to vote Democratic. Via the NYT: In Georgia, Republicans Take Aim at Role of Black Churches in Elections.
Georgia Republicans are proposing new restrictions on weekend voting that could severely curtail one of the Black church's central roles in civic engagement and elections. Stung by losses in the presidential race and two Senate contests, the state party is moving quickly to push through these limits and a raft of other measures aimed directly at suppressing the Black turnout that helped Democrats prevail in the critical battleground state.

[…]

The bill that passed the House would limit voting to at most one Sunday in October, but even that would be up to the discretion of the local registrar. It would also severely cut early voting hours in total, limit voting by mail and greatly restrict the use of drop boxes — all measures that activists say would disproportionately affect Black voters.
One might suppose that it is a coincidence that these measures just happen to affect areas that could have the effect of lessening Black voter turnout, but it is extremely difficult to see how it is anything other than a targeted attempt to depress a group that is known to vote overwhelmingly Democratic.
State Representative Barry Fleming, a Republican and chief sponsor of the House bill, did not respond to requests for comment, nor did three other Republican sponsors. In introducing the bill, Republicans in the Legislature portrayed the new restrictions as efforts to "secure the vote" and "restore confidence" in the electoral process, but offered no rationale beyond that and no credible evidence that it was flawed. (Georgia's election was pronounced secure by Republican electoral officials and reaffirmed by multiple audits and court decisions.)
Not to get all esoterically political sciencey about all of this, but this is utter hogwash. The 2020 election was conducted by Republicans and multiple recounts showed that the system was secure and accurate. There is nothing that needs securing and the only reason there are any problems with confidence is because Donald Trump and his allies spread lies about the vote.
How else is one to interpret all of this in a way that doesn't fall the laugh test?
Limiting Sunday voting would affect Black voters beyond losing the assistance of the church. It would inevitably lead to longer lines during the week, especially in the Black community, which has historically been underserved on Election Day.

The bill would also ban what is known as "line warming," the practice of having volunteers provide water, snacks, chairs and other assistance to voters in line.

Latoya Brannen, 43, worked with members of the church and a nonprofit group called 9 to 5 to hand out snacks and personal protective equipment in November.

"We've learned that giving people just those small items helps keep them in line," Ms. Brannen said. She said she had occasionally handed out bubbles to parents who brought young children with them.
Look, there is actually some legitimate logic to the notion that you don't want people handing out goodies to voters in line. There are long-term issues associated with inducements being given out on election day as well as real concerns about electioneering at the polls. By the same token, the laws can easily be constructed to allow things like providing water and snacks to voters (and bubbles to kids) in line so long as it is done in a neutral, non-campaigning way.
Of course, the best way to cut down on that practice, if it bothers you, is to promote vote-by-mail and other reforms that would eliminate long lines.
The Brennan Center for Justice has a Voting Laws Roundup: February 2021 and State Voting Bills Tracker 2021. Both show the current attempts to both make voting harder and to make voting easier across the country.
As of late last month,
thirty-three states have introduced, prefiled, or carried over 165 bills to restrict voting access. These proposals primarily seek to: (1) limit mail voting access; (2) impose stricter voter ID requirements; (3) slash voter registration opportunities; and (4) enable more aggressive voter roll purges.
Not surprisingly, three of the top states with such bills are the three states that flipped from Republican to Democrat in 2020:
Arizona leads the nation in proposed voter suppression legislation in 2021, with 19 restrictive bills. Pennsylvania comes in second with 14 restrictive policy proposals, followed by Georgia (11 bills), and New Hampshire (10 bills).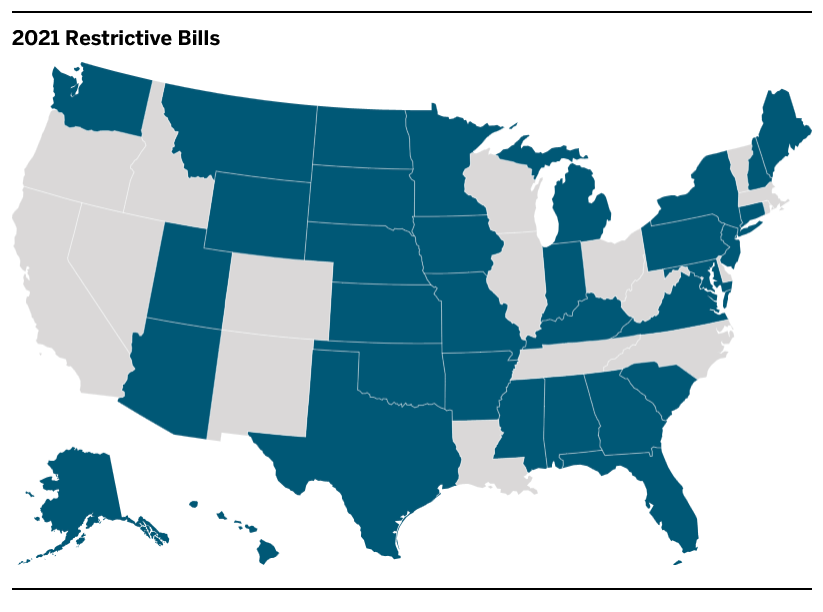 It is important to note that not all these proposed laws will not be passed (or even make to a final vote).
The linked article provides details on the types of restrictions being proposed.
There are also many attempts to make voting easier.
State legislators are also proposing policies to expand access to voting. Indeed, of the forty-one states with new election bills, thirty-seven states have introduced expansive policies, for a total of 541 expansive bills introduced or carried over into 2021. These bills focus primarily on: (1) mail voting; (2) early voting; (3) voter registration; and (4) voting rights restoration.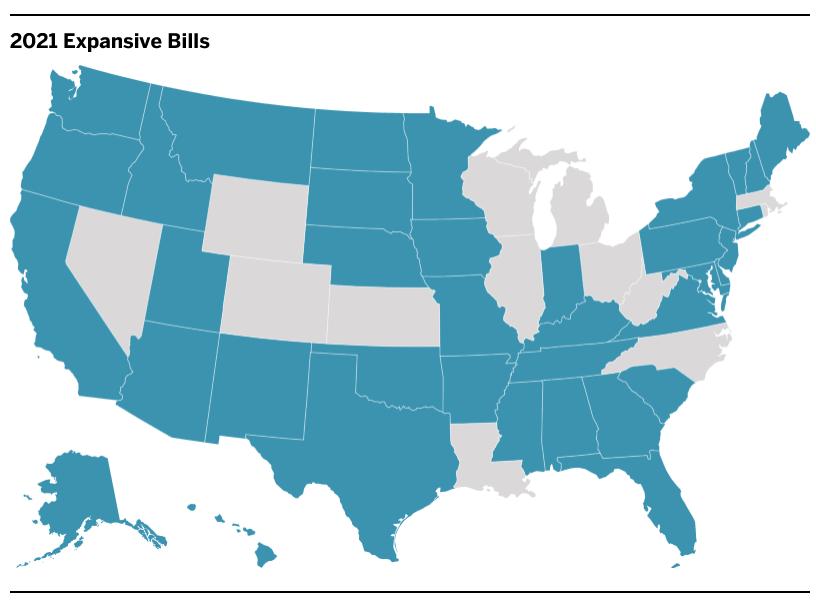 Many of these-pro voter reforms have been introduced in states like New York (with 87 expansive bills) and New Jersey (with 38). But a significant number of these proposals have been introduced in states with histories of voter suppression, including Mississippi (38 bills), Missouri (26 bills), and Texas (67 bills) — suggesting that there remains concerted energy around policies that make voting easier, even if passage will be an uphill battle politically.
More details at the link.
The good news is that there are more proposals to expand voting access than to restrict, but sheer numbers don't tell us much, as not all bills have the same chance of being passed. An interesting analytical exercise would be to code each bill by party sponsorship. I would hypothesize that the restrictive bills are overwhelmingly linked to Republican lawmakers and the expansive bills to Democrats, but I have not seen any empirical confirmation of this one way or the other.