I.R.S. Payment System Breaks Down On The Day Taxes Are Due
Whoops.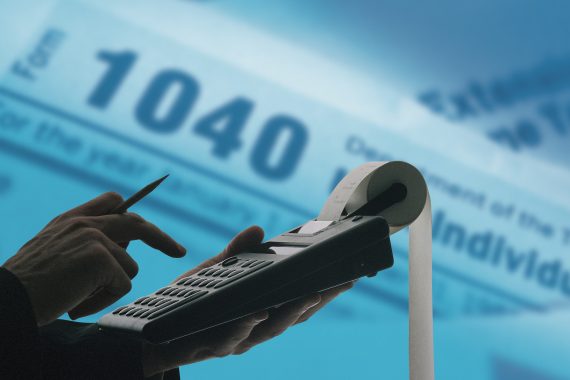 As you are no doubt aware, due to the fact that April 15th was on a Sunday and yesterday was a holiday in the District of Columbia, tax returns and payment of any taxes owed are due by midnight tonight. There's only one problem, the online system to make a payment to the Internal Revenue Service is, at least at the current time, not operational:
WASHINGTON — The Internal Revenue Service had an unexpected message for procrastinators who waited until Tuesday to make their annual Tax Day payments through the agency's website: Come back on Dec. 31, 9999.

An outage on the agency's website, which began on Tuesday morning and was unresolved by midday, crippled a crucial part of the tax collection agency's website that allows taxpayers to make their payments directly through their bank accounts instead of paying fees that come with using debit or credit cards.

Those seeking to make a payment were greeted with the message: "This service is currently unavailable." The website said it was undergoing a "planned outage" beginning on Tax Day that would last until Dec. 31, 9999.

The error message also said tax payments were still due despite the glitch.

"Taxpayers should continue filing their tax returns as they normally would," said Bruce Friedland, an I.R.S. spokesman.

It was unclear what caused the outage. David Kautter, the acting I.R.S. commissioner, said at a congressional hearing on Tuesday that "a number of I.R.S. systems were unavailable" and that the agency was working to fix the problem.

The crash was reminiscent of the problems that plagued the Affordable Care Act's online health insurance exchange under President Barack Obama. It came on a day when President Trump and his top advisers were trumpeting the $1.5 trillion tax cut passed by Congress late last year.

Treasury Department officials had no comment, but the I.R.S. acknowledged that the agency's systems are experiencing technical difficulties.

The outage comes as Republican lawmakers have been mulling legislation to restructure the I.R.S. and after years of depleted budgets for the agency. The passage of the new tax law has put an additional strain on the I.R.S. as it attempts to issue new guidance and regulations to clarify lingering questions about the tax code overhaul Mr. Trump signed into law.

The failure of the I.R.S. website drew fierce criticism on social media, with taxpayers berating the agency.

"There's no greater example of government incompetence than the IRS e-file system and direct pay service being down on #TaxDay," Joe Walsh, the former Republican congressman and conservative radio host, wrote in a post on Twitter
As of the time I'm writing this post, the I.R.S.'s Direct Pay page still says that the service is unavailable, although it does appear that other means of making an online payment through third-party sites are functioning. Additionally, it's not clear that the outage is impacting the ability to pay for people who file electronically via programs or websites such as Turbo Tax and, of course, there's nothing preventing taxpayers from mailing their forms and writing a check as long as the paperwork is postmarked before midnight. Given all of that, it's unlikely that the agency will announce any sort of extension due to this outage, or that it will waive penalties for anyone impacted by it, although that may change if the outage continues any longer today.
Whatever the outcome, though, this is hardly a good thing to have happen on the day taxes are due.
Update: Late Tuesday afternoon, the I.R.S. announced that deadlines to file and pay taxes had been extended to today, April 18th.