IMF Predicts Economic Growth Under 2% Per Year Through 2012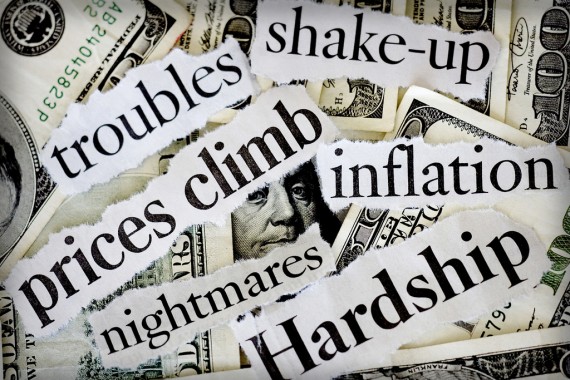 More bad economic news in the latest forecast from the International Monetary Fund:
The International Monetary Fund lowered its forecast for U.S. growth this year and in 2012, citing unresolved debt-reduction concerns and waning confidence among consumers and businesses.

The world's largest economy will expand 1.5 percent this year, down from the 2.5 percent projected in June, the Washington-based lender said today in its World Economic Outlook report. Unemployment will average 9 percent or higher through next year, the IMF said.

Declining sentiment among Americans and a stagnant labor market threaten household spending, the biggest part of the U.S. economy. The pace of job growth puts pressure on President Barack Obama, lawmakers and the Federal Reserve to take steps to increase payrolls.

"Bold political commitment to put in place a medium-term debt reduction plan is imperative to avoid a sudden collapse of market confidence that could seriously disrupt global stability," the IMF said in the report. "Downside risks weigh on the outlook given fiscal uncertainty, weakness in the housing market and household finances, renewed financial stress, and subdued consumer and business sentiment."

(…)

The U.S. economy will grow 1.8 percent next year, compared with the 2.7 percent forecast issued three months ago, according to today's IMF report. GDP will expand 1.6 percent this year and 2.2 percent in 2012, according to the median estimate of 63 economists surveyed by Bloomberg News from Sept. 2 to Sept. 7.

U.S. consumer prices will climb 3 percent this year before rising 1.2 percent in 2012, according to the IMF report. The cost of living in the U.S. increased 3.8 percent in the 12 months through August, according to the Labor Department in Washington.
What this suggests, of course, is that job growth is likely to remain about where its been all year for the next 15 months or so, a projection that's in line with those made by other analysts and by the White House's Office of Management and Budget. And that presumes that nothing happens to throw growth into a tail spin, like Europe setting off another 2008-like financial crisis. If that happens, then I think it's safe to say that all bets are off.