Impatience and Election Night
Accuracy takes time.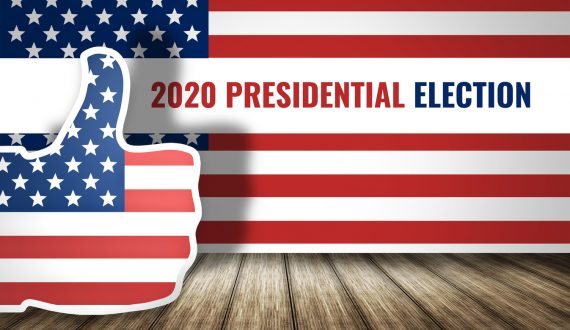 This is not encouraging, since it sets up some potentially unrealistic expectations. Via Axios: Axios-Ipsos poll: Most expect quick election results.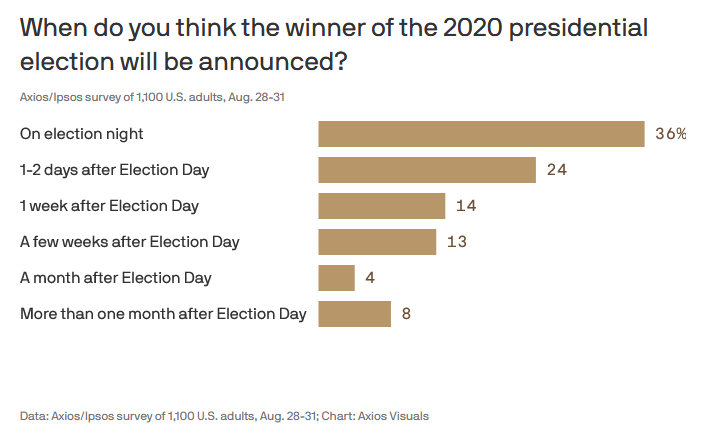 I have long been an advocate of patience in regard to election results (well before the current concern about potential delays counting mail-in ballot). It is simply not always possible to have the final tallies in time for us all to go to bed knowing the outcomes and democratic outcomes require patience over instant gratification.
This is a potential problem this year, as it is fully expected that Trump will try to sow doubt about states where it looks like he is winning on election night only to lose those electoral votes once all the mail-in ballots are tallied.
To be honest, if the gap between Trump and Biden continues to be at around 8%, there is a decent chance that we will have results sooner rather than later (even election night). If things narrow, it could take longer, especially if we have to wait on states like (heaven forbid!) Florida.
Still, between the clear difficulties presented by voting during a pandemic, not to mention the fact that there will be a surge of voting-by-mail, the odds definitive results taking a few days, if not a week or more, are decent, if not high.
The worst case scenario is, of course, weeks and weeks due to lawsuits. I think this scenario is only likely if the race tightens considerably.
Regardless, we all need to be patient and the poll noted above indicates that a lot of people haven't absorbed that message.