Impeachment in a System of Checks and Balances
What should be the bar? Can it ever be reached?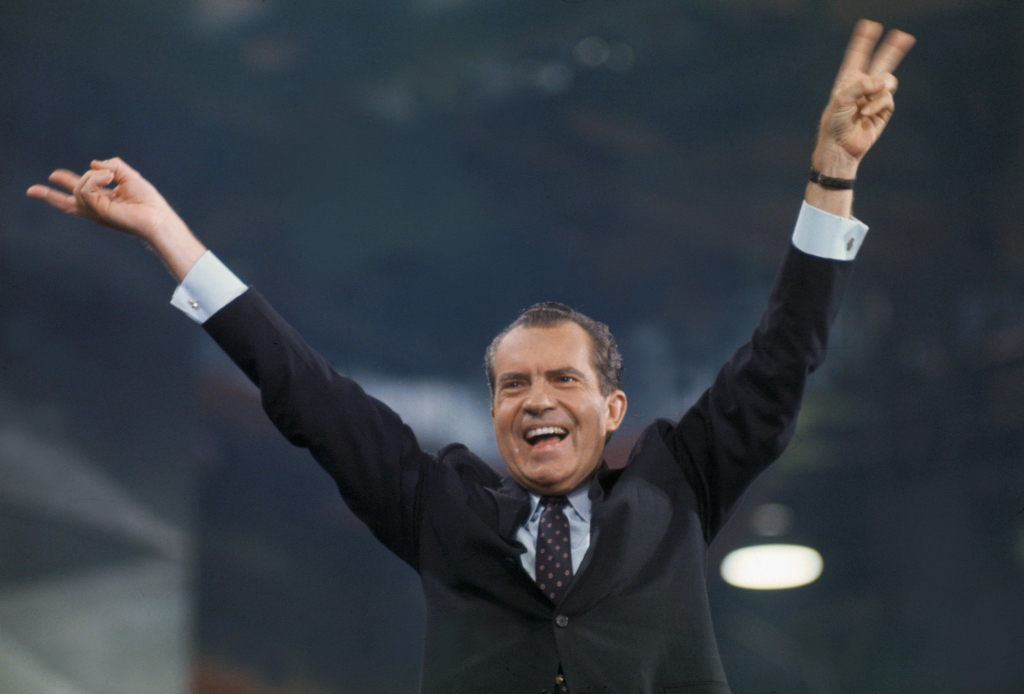 Keith Whittington, the William Nelson Cromwell Professor of Politics at Princeton University, has a post at The Volokh Conspiracy titled "Revisiting the First Trump Impeachment," which is itself a preview of his contribution to a symposium at the Missouri Law Review. The abstract:
Measured by any yardstick, it is hard to think that the first impeachment of President Donald Trump was particularly successful. But there are important broader questions raised particularly by the first Trump impeachment that have significance for how we think about the impeachment power moving forward. If future impeachment efforts are to be more successful, or even useful, Congress will have to understand the nature of the constitutional task that it is undertaking.
As the House contemplates making use of the impeachment power and the Senate contemplates whether to convict an officer in an impeachment trial, there are some basic questions that must be asked in any impeachment episode. What is an impeachable offense? Is this kind of behavior impeachable? Does this instance of misconduct justify impeachment? It should not have been hard for the House to answer the first two questions in regard to the first Trump impeachment. The third question was the more challenging to answer, and the House struggled to answer it.

This essay argues that abusing the powers of the presidency for the sake of purely personal interests is well within the traditional scope of the impeachment power. In order to assess whether an officer has abused power in that way, members of Congress must take care to deliberate across the political aisle so as to identify and resolve possible good-faith explanations for an officer's behavior. A House that does not bother to curb its own partisan instincts risks abusing its own constitutional authority by rushing headlong into an impeachment that does not meet the constitutional standard of high crimes and misdemeanors. Even after the House and the Senate have come to an understanding of the scope of impeachable offenses and each has satisfied itself that an officer has committed deeds that fall within that scope, they must still decide whether an impeachment and a conviction and removal is warranted. Those decisions are necessarily political judgments about what risks the country faces and how they are best navigated. If Congress is to contemplate pursuing an impeachment, it should have a clear view of what it is trying to accomplish and why impeachment is the best path to getting there.
The article itself, which is currently not paywalled, is in PDF form and thus rather hard to excerpt here.
On the question, "What is an impeachable offense?" Whittington correctly notes that the "Constitution creates a broad standard rather than a precise rule" and that, from the beginning, the House has impeached officials for transgressions that are not chargeable as crimes and that, indeed, that had long been the practice under the English Common Law.
As to "Is this kind of behavior impeachable," Whittington rightly notes that both the Common Law precedent and the Framers held that officials should not be impeached over policy disagreements or "mere mistake, inadvertance or misjudgment." But he argues that Trump's attempt to leverage military assistance for a friendly nation for dirt on his political enemies was indeed a "corrupt purpose" worthy of impeachment. Ditto the second article, Trump's obstruction of Congress for refusing to cooperate in the discovery process during the pre-impeachment hearings, which correctly sought to preserve legislative prerogative.
Where Whittington and I differ is with respect to his handling of the third question, "Does this instance of misconduct justify impeachment?" While seemingly a slightly rephrased version of the second question, he means something more fundamental: "whether the offenses rise to the level that wouldjustify conviction and removal of the officer."
We agree that "impeachments are matters of constitutional politics, not legalities." And that, therefore, "the audience for these arguments is ultimately political."
I'm less comfortable with but ultimately agree with Whittington's stance that, because "the impeachment power is the heaviest artillery in the congressional arsenal and should not be used if other, less dramatic remedies are available and can get the job done." Ditto the corollary that, "The president and his defenders must persuade the members of the House and Senate, and beyond them the American people, that no unforgivable sins have been committed. That is not primarily a lawyerly task but a political one."
I depart, though, on this:
Conviction on articles of impeachment and removal from office require the support of two-thirds of the Senate, which meant persuading a significant number of Republicans. If removing the president from officeis the best remedy to the country's perceived troubles, then the House might be obliged to press forward—if there is a realistic chance of conviction. But if Republican voters remained firmly in Trump's corner and Republican senators remained unwilling to buck their constituents, then rushing ahead with an impeachment could be counterproductive.
This was, if I recall correctly, the position of my friend and occasional OTB contributor Butch Bracknell, a lawyer and longtime Democrat. He was therefore on opposite sides from me on the Bill Clinton impeachment and presumably carried those scars with him.
My problem with this stance is that it essentially means no President should ever be impeached unless he's very unpopular. As every OTB reader likely knows, the House has only impeached three Presidents in the history of the Republic: Andrew Johnson, Clinton, and Trump—the latter twice. None have been convicted and removed by the Senate. Additionally, neither Johnson nor Clinton had a single Senator of their own party vote to convict. Trump broke that logjam, with Mitt Romney voting to convict him of a single charge in the first impeachment and seven Republicans, including Romney, Richard Burr (NC), Bill Cassidy (LA), Susan Collins (ME), Lisa Murkowski (AK), Ben Sasse (NE), and Pat Toomeny (PA). Still, that was seventeen votes shy of the needed total.
Whittington's focus here, though, is squarely on the first impeachment. And, while I disagree with him, I see his point:
In the case of a president, an alternative remedy to presidential misbehavior is always an electoral one. If the president poses an imminent threat to the country because of his ongoing abuse of power, then waiting for the election cycle to play out would be reckless. If, however, the president's apparent misconduct is in the past, containable or of lesser consequence, then exposing problems for voters to see and leaving the final judgment to the American people becomes a viable option, and in some circumstances the most responsible option.
This was Bracknell's position and it's certainly defensible. If the public isn't so offended by the malfeasance as to rise up and overwhelmingly demand the President's ousting, then maybe the bar for removal—which is effectively an overturning of the previous election—has not been met.
Then there's the second-order effect: If you come at the king, you best not miss. Trump was rather clearly emboldened by the failure of impeachment to oust him and was able to leverage it with supporters to portray the Democrats as hacks out to get him. Then again, he did in fact lose his re-election bid.
Whittington is not an absolutist, either:
Even if conviction and removal are effectively off the table, there might still be reasons to impeach. Impeachment can serve other purposes. It can serve as a tool for shoring up, or changing, the acceptednorms of political behavior. Impeachment can be a rebuke to the officeholder and a warning to his successors. If violating norms appears to be a path to political success, the theory goes, established norms will eventually crumble. Impeachment is a tool to impose political costs on norm violators and discourage others from emulating them. If President Trump's actions were properly within the scope of the impeachment power, then the House could reasonably decide using the impeachment process to condemn the President's actions could be productive even if the President could not be removed.
This is the close of the body of the essay; with only a wrap-up following. He offers no comment as to whether this purpose was achieved with regard to the first impeachment. Given that it seems to have been more-or-less forgotten by the voters, I would say No. I would, however, say that the second impeachment—for his actions leading up to, during, and after the Capitol Riots—did.
Regardless, it seems that the impeachment power is all but useless against a sitting President, in that this co-partisans in the Senate are highly unlikely to go along with removing him from office. We couldn't get the requisite number of Republicans to go along even after he incited an angry mob to storm their offices, putting their very lives in danger.
The only time in American history where it would likely have worked was in the wake of the Watergate scandal. While Richard Nixon's co-partisans mostly stood by him for months as damning information steadily dripped in, it was pretty clear that the release of the tapes would be a smoking gun. He would almost certainly have been impeached and removed had he not instead resigned. And, to Whittington's point, the public backed his ouster. By the end, his approval ratings had fallen to 28 percent and a whopping 57 percent of the public supported his removal.
But that was nearly half a century ago and a very different political climate. The two parties were much, much less sorted than they are now, with Democrats still the dominant party in the South and Republicans dominating in California and New England. I'm not at all sure that a Watergate scandal would be enough to galvanize outrate at this point. Indeed, I would argue that Trump's attempts to steal the 2020 election far exceeded any of Nixon's transgressions.