Independent Prosecutors For Police Misconduct Cases Is An Idea Whose Time Has Come
Many have suggested that prosecution of cases involving police misconduct should be handled by prosecutors who don't work with local police departments on a regular basis. They're right.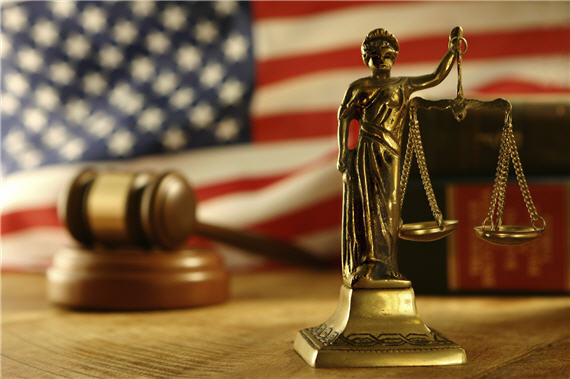 In reaction to the failure of a Staten Island Grand Jury to indict in the case of Eric Garner, who died while being taken into custody by New York City Police, there have been many discussions about ways in which the system by which we regulate and investigate police behavior and prosecute is behavior that may constitute a criminal act. In the process, there have been several proposals made about how to make the process more trustworthy and police more accountable for their actions ranging from, where appropriate, better ensuring that police forces more closely resemble the ethnic and racial makeup of the communities they serve, better training, and requiring police officers to wear body cameras so that there would be some kind of video record of encounters between the police and the public that authorities could consult if allegations of abuse are made. Each of these proposals have their advantages and disadvantages and, as many have pointed out, an idea like body cameras that seem like a good idea in the abstract are not necessarily the panacea that they appear to be. Other proposals for change have been more systemic, and one of the more interesting was touched upon by New York Attorney General Eric Schienderman, who is suggesting that there should be an independent prosecutor assigned in each case involving police wrongdoing:
ALBANY — Attorney General Eric T. Schneiderman of New York asked Gov. Andrew M. Cuomo on Monday to immediately grant his office the power to investigate and prosecutekillings of unarmed civilians by law enforcement officials.

Mr. Schneiderman also challenged state legislators to pass new laws to repair public confidence in the criminal justice system, which he said was badly damaged after grand juries in Missouri and on Staten Island declined to bring criminal charges against officers in fatal encounters with unarmed black men.

But he seemed unwilling to wait for new powers to investigate the police in the event that another killing occurred before new laws were passed. "When the trust between the police and the communities they serve and protect breaks down, everyone is at risk," he said.

Continue reading the main storyRELATED COVERAGE
Columbia Lets Law Students Delay Exams After Garner and Brown Decisions DEC. 8, 2014

Brooklyn Grand Jury to Examine Akai Gurley Shooting DeathDEC. 5, 2014

Wave of Protests After Grand Jury Doesn't Indict Officer in Eric Garner Chokehold CaseDEC. 3, 2014

Protests Flare After Ferguson Police Officer Is Not IndictedNOV. 24, 2014
The grand jury's decision not to indict in the case of Eric Garner, who died after a police chokehold during an arrest on Staten Island in July, has renewed and strengthened calls for special prosecutors to handle such cases.

While Mr. Schneiderman was joined by local and state political leaders during his announcement in Manhattan, the prospects for quick legislative or executive action seem murky at best.

While the Assembly, dominated by Democrats, has passed bills in the past allowing the attorney general to investigate and prosecute alleged police misconduct, similar measures have failed to advance in the Senate, where Republicans were recently elected to a clear majority. On Monday, Scott Reif, a spokesman for the Senate Republican leader, Dean G. Sklelos of Long Island, had no immediate comment on the attorney general's proposal.

The governor's office also had a measured response to the attorney general, who has had an often chilly relationship with Mr. Cuomo. In a statement, Melissa DeRosa, Mr. Cuomo's communications director, said the attorney general's proposal was being reviewed, even as the governor pursued a "broader approach that seeks to ensure equality and fairness in our justice system."

The proposal received immediate pushback from police unions and several district attorneys in New York City, particularly in Brooklyn, where a grand jury will soon be impaneled to hear evidence in the fatal shooting of an unarmed man by an officer patrolling with his gun drawn.

Describing himself as "adamantly opposed," the Brooklyn district attorney,Kenneth P. Thompson, said in a statement that the voters elected him "to keep them safe from all crimes, including those of police brutality."

District attorneys in the Bronx and Queens also defended their ability to prosecute cases involving police officers, while the Manhattan district attorney has said, in general, he would remain open to discussing the idea but has expressed reservations about special prosecutors' lack of accountability.

A spokesman for the Staten Island district attorney, whose office presented Mr. Garner's death to a grand jury but did not secure an indictment, declined to comment.

Michael J. Palladino, president of the detectives' union, said the attorney general's proposal "insulted the intelligence and the integrity of the grand jurors who examined the facts" on Staten Island.
Schinderman's proposal is one that has been discussed quite extensively in the weeks since the announcement that there would not be an indictment in the shooting of Michael Brown in Ferguson, Missouri, and was revived when the Staten Island Grand Jury released its decision that there would be no indictment in the Garner case either. In essence, the argument in favor of the idea of special prosecutors for these types of cases revolves around the simple fact that local District Attorneys are required, by the very nature of their jobs, to have a close working relationship with local police departments in order to make their cases. They depend on the officers in these departments to investigate the cases thoroughly, to share information with them during the course of the investigation (especially in high profile cases), and to testify clearly and forthrightly when they are called as witnesses both in Grand Jury proceedings and when the case is being heard in open court as part of a trial or any other kind of proceeding that requires the taking of evidence. Whether we're one is speaking of smaller jurisdictions or larger ones, it is often the case that individual prosecutors develop personal relationships with these officers that they work with on an daily basis, and in some sense it becomes natural for parties on both sides of the relationship to think of themselves as being on the same team. When that relationship changes because a prosecutor is being asked to investigate and potentially prosecute a police officer, it seems somewhat natural to suggest the potential of a conflict of interest.
Before Scheinderman made his proposal, The New York Times had asked several people with experience in the criminal justice system to comment on the idea as part of their "Room For Debate" series, and there were several important points made by each participant. Paul Butler, a former Federal Prosecutor who now teaches at George Washington University's Law School, takes up the argument in favor of police being prosecuted by prosecutors independent of those who work with them on a regular basis:
As a former prosecutor let me put this as directly as possible: Blame the prosecutors, not the grand jurors. There is one reason that Daniel Pantaleo is not being charged in the death of Eric Garner. It's because District Attorney Dan Donovan of Staten Island did not want him to be.

Why not? The cynical point of view is that Donovan was playing to his base. Staten Island is the whitest and most conservative borough in New York. It's also home for many cops. Maybe Donovan figured he would take heat however the grand jury came out, but the people who would be protesting in the street in the event of no indictment did not include most of his electorate.

But there is a more benign explanation. Maybe Donovan just appreciates that cops have one of the most difficult jobs in the world, and so, he cuts them some slack. It's a very human reaction.

I speak from whence I know. One reason I became a prosecutor is that I had a number of bad experiences with the police where they racially profiled or just generally disrespected me. I thought I could go in as an undercover brother and change the system from the inside. What happened instead is that the system changed me.

When you work with cops every day you definitely gain more respect for their difficult work. And you need them to help you make your cases (every prosecutor has experienced having a police officer catch an attitude, sometimes in the middle of a trial, and purposely ruin your case because they don't like you).

(…)

So the problem stems from the culture of the prosecutor's office, compounded by the fact that, like most lawyers, prosecutors are competitive and ambitious and the way you move ahead is to win your cases, and the way you win cases is get your star witnesses — the cops — to go the extra mile. All that makes it really tough to try to send one of them to prison — even when they have messed up big time, as I believe Pantaleo did when he placed Eric Garner in a banned chokehold.

In a democracy, no one should be above the law. It's fine for citizens to profoundly respect the men and women who serve as law enforcement officers. But when those people break the law, they must be held accountable just like anyone else. The automatic appointment of special prosecutors in criminal investigations of police is the best way to avoid district attorneys' natural biases and make sure that justice satisfies the appearance of justice.
Heather MacDonald, an attorney who works in the public policy field for the Manhattan Institute disagrees and argues that prosecutors have shown that they can prosecute bad cops:
With regards to alleged police brutality cases, the record does not support the claim that local district attorneys stack the deck against prosecutions. The 2003 death of Ousmane Zongo resulted in a trial and conviction. The Queens district attorney indicted three officers in the 2006 death of Sean Bell, but a judgeacquitted them. The 2012 death of Ramarley Graham resulted in an indictment that a judge dismissed, followed by a second unsuccessful effort at securing an indictment. In 1997, the Brooklyn district attorney filed a criminal case against Abner Louima but handed the case over to the federal prosecutor because thefederal penalties for assault were higher, not because he was deemed incapable of handling the case.

It is wrong to blame the prosecutor when juries decide not to indict or convict an officer. That judgment represents the jury's understanding that officers' good faith decisions, made instantaneously in difficult circumstances, should be given the benefit of the doubt and not criminalized, even when the outcome of an officer's discretion results in an unintended tragedy like Eric Garner's death.
At The Volokh Conspiracy, meanwhile, Paul Cassell anticipated the request that Attorney General Schneiderman has made today in a post over the weekend:
States should consider transferring authority for the investigation and prosecution of police-caused deaths and other serious forms of alleged police misconduct to state attorneys general. All 50 states have an attorney general. In 43 states, the attorney general is popularly elected, and in most other states the attorney general is appointed — thus assuring some measure of political accountability. State attorneys general also have some familiarity with prosecution, policing and law enforcement issues, meaning that they would have the expertise to overcome the challenges that complicated investigations into alleged police misconduct will inevitably pose.

Moving responsibility from investigating (and, if appropriate, prosecuting) police misconduct to state attorneys general would not involve a major restructuring of criminal justice systems. In many states, the attorney general already possesses some ability to oversee and even step into local prosecutions. For example, in one 1997 case from New York, the governor directed the attorney general to take over a prosecution from the Bronx County district attorney where it appeared that the prosecutor was not going to enforce the state's death penalty. That kind of authority could be used or expanded to more broadly place state attorneys general in charge of investigations and prosecutions of police officers.

Moving responsibility from local prosecutors to attorneys general might also attract the kind of broad political support that will be necessary for making changes. Those who believe that local prosecutors are too chummy with local police agencies should be pleased. And law enforcement advocates might also be willing to repose trust in the popularly-elected, chief law enforcement officer of the state.
In the broad sense, I don't really see that much of a difference between the argument that Butler and others who have expressed favor for the idea of "special prosecutors" for cases involving police use of force and the idea that Cassell, and now Schneiderman, have advanced of having these cases handled by the State Attorney Generals Office rather than local prosecutors. In the end, the argument that Butler makes, for example, does strike me as being one that calls for the creation of an entirely new office so much as it is one that calls for bringing in attorneys other than those who deal with the police that are the focus of an investigation on a regular basis to handle that investigation, make decisions about whether or not to pursue charges and what charges to pursue in a given case, and to prosecute the case to verdict or some kind of resolution. In the end, that is a task that can be handled by prosecutors from another jurisdiction, attorneys specially appointed in a given case, or by the State Attorney General and the attorneys who work for him or her. The point isn't so much who handles the prosecution, although it is important that the person(s) in question be experienced in criminal law obviously, as it is that the person in question is as independent as possible so as to be able to make decisions without worrying about how they might impact future cases or personal relationships with individual officers or a specific police force. That task can be handled by any of the three types of attorneys discussed above, but I do think Cassell has a point when he notes that the Attorney Generals office would have a mixture of both independence and political accountability that would largely address the concerns that Silverstein raises in his arguments.
However the system is structured, though, I believe that Butler, Cassell, and Schneiderman have the better argument. While MacDonald points to a number of cases where prosecutors have indeed gone after bad cops, and you can find other similar cases in other jurisdictions, the Ferguson and Garner cases point out the obvious concerns about having local prosecutors handle the prosecution of the same cops they they deal with on a regular basis. Even assuming that the prosecutors are diligently pursuing cases like this, there is no denying that there is at the very least an appearance of a conflict of interest that contributes to public distrust of a process that, in many ways, depends on trust in order for it to work properly, A perception that people believe that the fix is in when prosecutors are investigating cops means that conflicts such as what we have seen since August in Ferguson, and especially in the wake of the respective announcements in Missouri and New York, become inevitable. Taking these decisions out of the hands of the local prosecutors would go a long way toward restoring some degree of trust. It would not be a cure-all, of course, but it would be a good start.