Internet Privacy Does Not Exist
Sometimes, real life catches up with those who think their online life is secret.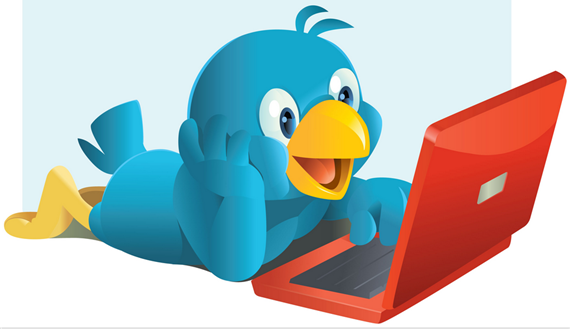 The illusion of privacy allows people to do things online, both good and bad, that they wouldn't do in real life. Occasionally, real life finds out about it.
A couple of very different stories remind us how devastating the illusion of privacy can be. On Friday, Gawker's Adrian Chen published a piece exposing and profiling a Redditer known as Violentacrez, whom he terms "the biggest troll on the Web."
If you are capable of being offended, Brutsch has almost certainly done something that would offend you, then did his best to rub your face in it. His speciality is distributing images of scantily-clad underage girls, but as Violentacrez he also issued an unending fountain of racism, porn, gore, misogyny, incest, and exotic abominations yet unnamed, all on the sprawling online community Reddit. At the time I called Brutsch, his latest project was moderating a new section of Reddit where users posted covert photos they had taken of women in public, usually close-ups of their asses or breasts, for a voyeuristic sexual thrill. It was called "Creepshots." Now Brutsch was the one feeling exposed and it didn't suit him very well.

But Michael Brutsch is more than a monster. Online, Violentacrez has been one of Reddit's most reviled characters but also one of its most beloved users. The self-described "creepy uncle of Reddit" has played a little-known but crucial role in Reddit's development into the online juggernaut it is today. In real life, Brutsch is a military father and cat-lover. He lives with his wife in the Dallas suburb of Arlington, Texas. There are many sides to Violentacrez, and now that I had Michael Brutsch on the phone I hoped to find out where the troll ended and the real person began.
On the other end of the spectrum, WSJ's Geoffrey A. Fowler reports on two gay UT Austin students who were inadvertently outed to their intolerant fathers on Facebook.
Bobbi Duncan desperately wanted her father not to know she is lesbian. Facebook told him anyway.

One evening last fall, the president of the Queer Chorus, a choir group she had recently joined, inadvertently exposed Ms. Duncan's sexuality to her nearly 200 Facebook friends, including her father, by adding her to a Facebook Inc. discussion group. That night, Ms. Duncan's father left vitriolic messages on her phone, demanding she renounce same-sex relationships, she says, and threatening to sever family ties.

The 22-year-old cried all night on a friend's couch. "I felt like someone had hit me in the stomach with a bat," she says.

Soon, she learned that another choir member, Taylor McCormick, had been outed the very same way, upsetting his world as well.

The president of the chorus, a student organization at the University of Texas campus here, had added Ms. Duncan and Mr. McCormick to the choir's Facebook group. The president didn't know the software would automatically tell their Facebook friends that they were now members of the chorus.

The two students were casualties of a privacy loophole on Facebook—the fact that anyone can be added to a group by a friend without their approval. As a result, the two lost control over their secrets, even though both were sophisticated users who had attempted to use Facebook's privacy settings to shield some of their activities from their parents.
In the first instance, a bad person is likely to have his real life–including his ability to make a living–upended by the conscious act of a reporter. In the second, two young people who did nothing more than join a school club had their biggest secret exposed by a well-meaning person who made the mistake of trusting Facebook, a data mining company that makes billions by getting people to give them their personal information.
In the case of Brutsch, it's hard to feel much sympathy. While it's quite possible that everything he did was legal, most of his online activity is despicable and possibly ruinous to others. I'm seldom on the same side as Amanda Marcotte on matters in controversy but the notion that there's such a thing a "non-consensual porn" is disgusting and those who create it should be ostracized.
That said, there are plenty of people—including commenters on this site—who use pseudonyms for perfectly benign reasons and contribute positively to Reddit, blogs, Gawker, and other online communities. Maybe they don't want their neighbors to know they're gay. Or don't want their boss to know they're members of a different political party than they are. They're just as easy to track down as Brutsch and there's no moral bright line between exposing postings that are obviously malicious and those that are merely embarrassing or inconvenient.
I've been active online now since the mid-1990s and have, by virtue of this blog, been a very minor online public figure for almost a decade. For a variety of reasons, including the fact that my professional career is one that encourages writing and publishing, I've done virtually all of my online activity under my real life name. As such, I've long been aware that my family, friends, co-workers, bosses, and prospective employers might read everything that I put out there. That's the safest way to operate online, in that it avoids the sort of disruptive surprises that Brutsch, Duncan, and McCormick received. But it also means, inevitably, that there's a subtle filter that makes me more cautious than I might otherwise be. That's likely both good and bad in my own case.
But I continue to worry about what it means for a younger generation, for whom Facebook and other social networks are part and parcel of their everyday existence from their teenage years forward. By the time the Internet was a public phenomenon, I was a grown man with a PhD. I would hate to live in a world where every dumb ass thing I did from 13 to 30 would be captured forever for those who Googled my name.