The Limits of Free Speech
The dangers of the tyranny of the majority have only magnified.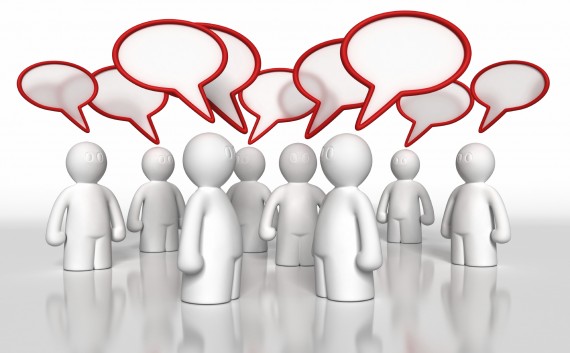 In "Freedom Of Speech Doesn't Mean Freedom From The Consequences Of That Speech," Doug Mataconis ably struck down the trope that the 1st Amendment protects people from being ridiculed or even reviled by their fellow citizens—or fired by their bosses—for expressing unpopular ideas. We're also in agreement that the public and employers ought to treat particular ideas, such as the inferiority of blacks and Jews, differently than mere policy disputes.
Still, I'm more sympathetic than he is to Bethany Mandel's contention that there is a danger in the naming and shaming of low-power individuals who hold unpopular views. It's an issue that I've written about a lot over the years.
Over a decade ago, in the wake of Don Imus' "nappy headed hos" fiasco, I observed,
Indeed, if "free speech" means anything, it must protect the expression of unpopular ideas.

Now, obviously, that doesn't mean that others don't have the free speech right to condemn racist and sexist jokes. Or even that advertisers and employers don't have the right to not associate themselves with those who tell them.

It is, however, a slippery slope toward tyranny of the majority. Alexis de Tocqueville warned in his 1835 classic Democracy in America:

"In America the majority raises formidable barriers around the liberty of opinion; within these barriers an author may write what he pleases, but woe to him if he goes beyond them. Not that he is in danger of an auto-da-fe', but he is exposed to continued obloquy and persecution. His political career is closed forever, since he has offended the only authority that is able to open it. Every sort of compensation, even that of celebrity, is refused to him. Before making public his opinions he thought he had sympathizers; now it seems to him that he has none any more since he has revealed himself to everyone; then those who blame him criticize loudly and those who think as he does keep quiet and move away without courage. He yields at length, overcome by the daily effort which he has to make, and subsides into silence, as if he felt remorse for having spoken the truth.

[…]

The master no longer says: "You shall think as I do or you shall die"; but he says: "You are free to think differently from me and to retain your life, your property, and all that you possess; but you are henceforth a stranger among your people. You may retain your civil rights, but they will be useless to you, for you will never be chosen by your fellow citizens if you solicit their votes; and they will affect to scorn you if you ask for their esteem. You will remain among men, but you will be deprived of the rights of mankind. Your fellow creatures will shun you like an impure being; and even those who believe in your innocence will abandon you, lest they should be shunned in their turn. Go in peace! I have given you your life, but it is an existence worse than death."

In his 1859 essay "On Liberty," John Stuart Mill issued a similar warning:

"Society can and does execute its own mandates; and if it issues wrong mandates instead of right, or any mandates at all in things with which it ought not to meddle, it practices a social tyranny more formidable than many kinds of political oppression, since, though not usually upheld by such extreme penalties, it leaves fewer means of escape, penetrating much more deeply into the details of life, and enslaving the soul itself. Protection, therefore, against the tyranny of the magistrate is not enough; there needs protection also against the tyranny of the prevailing opinion and feeling, against the tendency of society to impose, by other means than civil penalties, its own ideas and practices as rules of conduct on those who dissent from them; to fetter the development and, if possible, prevent the formation of any individuality not in harmony with its ways, and compel all characters to fashion themselves upon the model of its own. There is a limit to the legitimate interference of collective opinion with individual independence; and to find that limit, and maintain it against encroachment, is as indispensable to a good condition of human affairs as protection against political despotism."

The value of an old white man being able to refer to black women he finds unattractive as "nappy headed hos" over the airwaves is minimal at best. Still, where do we draw the line? Surely, if Don Imus must go, Michael Savage must. And what of Rush Limbaugh? Bill Maher? Keith Olbermann? They all repeatedly say outrageous things on the air. What of "South Park"?
Later that year, in the wake of a much-less-publicized incident where members of the US Women's Bridge Team were censured for using an awards ceremony to protest then-President George W. Bush, I wrote,
As to the possible sanctions, I'm rather torn. On its face, the protest was innocuous enough and Americans should not face threats to their livelihood over their political views. Then again, highjacking an event like this for personal political expression is unseemly and may well violate the rules of the association. (So far as I can tell from a quick check, though, the Women's Conditions of Contest only discuss the point system for playing; there are no personal conduct rules aside from penalties for tardiness.)

[…]

Of course, the First Amendment only prohibits Congress (and via incorporation via the 14th Amendment, the several States) from abridging speech. In the same way that "freedom of the press is reserved to those who own one," people face practical limitations on what they can say and when they can say it because of economic relationships.

The Dixie Chicks are free to bash President Bush but country radio stations are free to stop playing their records and country music fans are free to stop buying their albums and paying to attend their concerts. Isaiah Washington and Michael Richards are free to say what they want about gays and African Americans but they're not immune from the economic consequences that follow.

In many ways, that's lamentable. Unpopular and controversial ideas deserve the highest level of protection and tyranny of the majority or the tyranny of the almighty dollar is, in many ways, no better than the tyranny of the king. Only the latter is prohibited, though.
Five years ago, I contrasted two very different instances where misplaced expectations of privacy on the Internet ruined people's lives:
In the first instance, a bad person is likely to have his real life-including his ability to make a living-upended by the conscious act of a reporter. In the second, two young people who did nothing more than join a school club had their biggest secret exposed by a well-meaning person who made the mistake of trusting Facebook, a data mining company that makes billions by getting people to give them their personal information.

In the case of Brutsch, it's hard to feel much sympathy. While it's quite possible that everything he did was legal, most of his online activity is despicable and possibly ruinous to others. I'm seldom on the same side as Amanda Marcotte on matters in controversy but the notion that there's such a thing a "non-consensual porn" is disgusting and those who create it should be ostracized.

That said, there are plenty of people—including commenters on this site—who use pseudonyms for perfectly benign reasons and contribute positively to Reddit, blogs, Gawker, and other online communities. Maybe they don't want their neighbors to know they're gay. Or don't want their boss to know they're members of a different political party than they are. They're just as easy to track down as Brutsch and there's no moral bright line between exposing postings that are obviously malicious and those that are merely embarrassing or inconvenient.
Where one draws the line is a tricky thing, indeed. I don't have a lot of sympathy for neo-Nazis or Internet trolls and don't see much value in protecting those particular forms of speech. But, even setting aside the slippery slope argument, it's possible that even these cases will do unwarranted damage. Even aside from the cases of truly mistaken identity that Mandel references, there were surely a significant number of people at the Charlottesville rally who aren't Ku Kluxers and Nazis. It's not obvious to me that they should be considered guilty until they prove themselves innocent.
The dangers of the tyranny of the majority expressed by de Tocqueville and Mill in the nineteenth century have been magnified by the social media landscape of the twenty-first. Thoughts that would once have been private are now merely "private" and subject to widespread public broadcast. Even appearing at a rally, a public act, was largely private not all that long ago. But with cell phone cameras now ubiquitous and the photos now easily shared via dozens of social media platforms, it's not all that hard to identify and harass every single participant.
As I noted in the case of former Mozilla CEO Brendan Eich, whose cause was much less vile than the white supremacists, the standard is simply different the higher one ascends the social ladder.
I fully support […] toleration for others'  beliefs, including those I find distasteful. I'm no fan of the lynch mob mentality that social media enabled to go into full gear every time someone gets found doing something others find distasteful. Having every private act of pettiness spotlighted and set upon viciously through viral campaigns on Facebook, Twitter, Reddit, or whathaveyou is damaging to our society.

If Eich were an ordinary employee—even a senior vice president or chief technical officer—of Mozilla I would be on Sullivan's side here. But CEO is a different animal altogether. As CEO, Eich was the public face of the company. As such, what for an ordinary employee could simply be chalked up as his private opinion on a matter having nothing to do with his job is instead going to be perceived as the Official Position of Mozilla. Once his financial support on the losing side of such a controversial issue came to light and the backlash ensued, including a boycott campaign, there was simply no saving him. Mozilla had a fiduciary obligation to its shareholder to distance itself from Eich. Whether Eich did the honorable thing and did the deed himself or his board magnanimously let him resign rather than face the additional humiliation of being fired, the outcome was inevitable.
But we should be very careful in holding nineteen-year-old college students or even sixty-year-old construction workers to that level of scrutiny.
Additionally, we don't have to get into slippery slopes to see where coalescing public outrage on a given topic restrains the expression of perfectly valid opinions. This morning's post about Freddie DeBoer's struggles, for example, reminds me of his essay on the manufactured Rolling Stone rape story. Our political climate makes it very difficult to question specific accusations without being accused of supporting the crime itself.