Mozilla CEO Resigns In Wake Of Controversy Over Gay Marriage Stance
The CEO of Mozilla resigned today amid controversy over his position on same-sex marriage. The triumph of "political correctness," or just the will of the marketplace?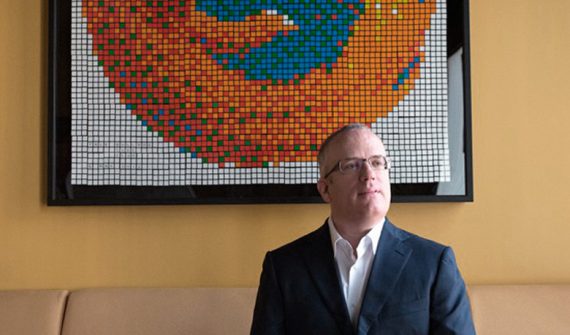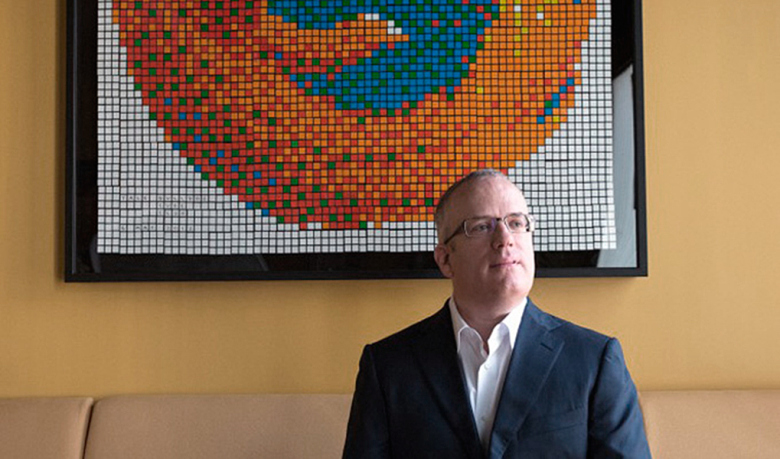 In a story indicative of just how fast news develops today, the CEO of Mozilla resigned late today just a day after it came to light that he had donated money to the backers of California's Proposition 8:
A little over a week after becoming chief executive of Mozilla, Brendan Eich is stepping down after an intense debate over his belief that gays should not be allowed to marry.

After his appointment as the company's new chief, Mr. Eich came under heavy fire from employees and the public for making a $1,000 contribution in 2008 to support a ban on gay marriage in California under Proposition 8.

In an interview on Tuesday, Mr. Eich defended his views, saying that he was capable of separating his personal beliefs from those of the business he is running. Mozilla makes the popular Firefox web browser and is considered a pioneer in open source, a collective development process now common in the tech industry.

When asked Tuesday if he might resign, he said that would leave it up to the Mozilla board to decide.

"I serve at the pleasure of the board. I would have them ask me to step down," he said. "Until then I have to be C.E.O. 100 percent."

In a blog post on the company's website, Mitchell Baker, the executive chairwoman of Mozilla, said Mozilla did not act quickly enough to respond to criticism of Mr. Eich.

"We didn't act like you'd expect Mozilla to act," Ms. Baker said. "We didn't move fast enough to engage with people once the controversy started. We're sorry. We must do better."

While Ms. Baker did not say directly that Mr. Eich's belief's regarding gay marriage did not reflect the company's ideals, she noted that Mozilla, based in Mountain View, Calif., is a company that promotes openness and equality.

"Mozilla believes both in equality and freedom of speech. Equality is necessary for meaningful speech. And you need free speech to fight for equality," she wrote. "Figuring out how to stand for both at the same time can be hard."
The appointment of Eich and his position on marriage equality become an issue nationally earlier this week when dating site OKCupid took the somewhat unusual step of blocking access to its website to anyone using the Firefox browser. Instead of seeing the OKCupid website, such users were greeted with a message that pointed out Eich's position on Proposition 8 and stated that it did not comply with the company's views on marriage and equal rights. Before that happened, though, the appointment had already been causing controversy among Mozilla employees:
Since Mr. Eich was appointed chief executive, a number of current Mozilla employees took to Twitter to air their views about the board's choice, with several voicing concernabout the appointment, and some employees even suggesting Mr. Eich should step down.

John Lilly, the former chief executive at Mozilla, linked on Twitter to the blog post about Mr. Eich's resignation and wrote, "Tough times, but reflects so much of what I love about the organization."

Rebecca Rolfe, executive director of the San Francisco L.G.B.T. Center, said California is a state that values openness and fairness and companies should practice those same values.

"We see a lot of corporations now providing support for their L.G.B.T. employees and the L.G.B.T. community. It's important to recognize all types of unions," she said. "For Mozilla to recognize that is important as well."s
Not surprisingly, the resignation, as well as the whole issue of Eich's views on same-sex marriage and what that means or should mean for Mozilla as a company have quickly become the subject of much debate. The general reaction on the right seems to be that Eich was pressured out and that what happened here is akin to "bullying" or denying him his rights. Take, for example, this from PJ Media's Bryan Preston in a post titled "The Fascist Thugs Win One: Firefox CEO Steps Down":
Obviously Mozilla does not believe in equality or freedom of speech. If it did, it would have defended its CEO and noted that many of its employees agree with him, not just the other side. It would have asserted that both sides deserve a hearing.

Firefox surrendered to the OKCupid mob, which loves free speech so much that it has successfully deprived a man of his income because of his beliefs — beliefs which are not fringe, but are shared by roughly half the country or more. Beliefs which he once shared with the left's own champion, Barack Obama.
Preston's comment starts out, of course, with a complete fallacy. Nobody is contesting Eich's right under the First Amendment to state his beliefs on same-sex marriage or his right to donate to organizations that oppose marriage equality. At the same time, though, it's also the case that Mozilla is a private entity that, in the broad sense, has the right to hire and fire whomever it pleases, especially for a position as public as Chief Executive Officer. There's no restriction on Eich's "freedom" here at all. For one thing, "freedom of speech" only applies to the government. For another, there's no such thing as a "right" to a job. As for the "equality" issue, I must admit I have no idea what Preston means. Eich has the same rights that everyone else does. One can agree or disagree with what happened here, but to turn this into an argument about "freedom" and "equality" is, quite simply, absurd.
Additionally, I think it's worthwhile to remind people on the right about their own position on matters very similar to what happened to Mr. Eich. Just about a month ago, we had a long national debate prompted by Arizona's consideration of a law that purported to grant businesses the right to refuse to provide services for same-sex marriage ceremonies, among other "rights." At that time, many people brought up cases such as the photographer on New Mexico and the baker in Colorado, both of whom were sanctioned under applicable civil rights laws for refusing to provide services for same-sex weddings. Many on the right cited these cases as examples of people being "persecuted" for their beliefs. Leaving that hyperbole aside, the thought occurs to me that if you believe that bakers and photographers should have the right to refuse to provide services to same-sex couples then you cannot deny the right of consumers and individuals to speak out against someone who disagrees with them, or to refuse to do business with a company based on those positions. Liberty is a two-way street.
The more interesting argument comes from Andrew Sullivan, who is quite obviously a supporter of marriage equality but who argues in this case that Eich was "hounded" out of his position:
Will he now be forced to walk through the streets in shame? Why not the stocks? The whole episode disgusts me – as it should disgust anyone interested in a tolerant and diverse society. If this is the gay rights movement today – hounding our opponents with a fanaticism more like the religious right than anyone else – then count me out. If we are about intimidating the free speech of others, we are no better than the anti-gay bullies who came before us.
On some level, I find myself conflicted about stories like this.
As a supporter of marriage equality, I think Eich is wrong and, indeed, that opposition to marriage equality as applied to same-sex couples itself, even when cloaked in the guise of religion, is as reprehensible as opposition to marriage equality as applied to interracial couples or couples of mixed ethnicity or religion. People are free to believe whatever they want, of course, but that freedom doesn't mean that they are free from the consequences of their beliefs, or from the judgment of those who disagree with them. Additionally, as I stated above, this simply is not an issue of "freedom of speech" or "equality" because, as a matter of law, these are private matters. If Eich's resignation were the result of action by some governmental entity or an agent of the state, then perhaps those claims would have merit. In the context of this particular dispute, though, they quite simply don't apply and, at some level, I'm not sure that it matters why Eich resigned. If the Mozilla board determined that his presence at the head of the company was detrimental to the long-term interests of the company then their duty to the shareholders arguably requires them to ask for his resignation. They may be inc0rrect in that determination but, on some level, I'm not sure it is our place to question that decision but rather something for the market to decide.
At the same time, I see the merit in the argument that Sullivan is making in his post.  At what point do we draw the line at "calling people out" for their position on same-sex marriage? I asked this question two years ago in the midst of the Chick-Fil-A controversy and made this point:
I understand the argument, but while I stand in support of same-sex marriage and disagree with people like Dan Cathy or, up until a few months ago, Barack Obama, I find it hard to take the leap into saying that every single person who opposes same-sex marriage is, by definition, a bigot. Same-sex marriage is an emotional subject matter for the supporters and especially those who are directly affected by the current state of the law. However, it should also be recognized that it's also an emotional issue for many people on the opposite side of the argument as well. For many of them, it's seen as a matter of deeply held religious values. For others, it's a matter of tradition and the fact that, they contend, that same-sex marriage would constitute a radical change to centuries of how marriage has been defined in the west. Now, I happen to believe that neither of these arguments have much merit. As to the first, nobody in this country is seriously talking about forcing religious institutions to accept same-sex marriage (if they did, I would oppose it as much as I suppose SSM). As to the second, the fact that we've done something one way for a long time doesn't mean that it's the right way. The institution of marriage as recognized by the government brings with it certain benefits and legal protections and laws banning same-sex couples from attaining that legal status are a violation of equal protection because there is no rational basis for the state to define marriage as only being between one man and one woman.
The trends on same-sex marriage are quite obvious to everyone. In the polls, at the ballot box, and in the Courts, the argument for marriage equality is winning the day and it is only a matter of time at this point before same-sex marriage is recognized in every state in the nation. Given that, one does have to wonder just how much of a victory dance those of us on the winning side need to do. Is it really necessary to make everyone who disagreed with us pay the price for that disagreement? And what do we do about people who have changed their mind on this issue, such as the President of the United States?