Iran Nuke Deal Done But Stalled Over Russian Demands
Yet another casualty of the Ukraine invasion.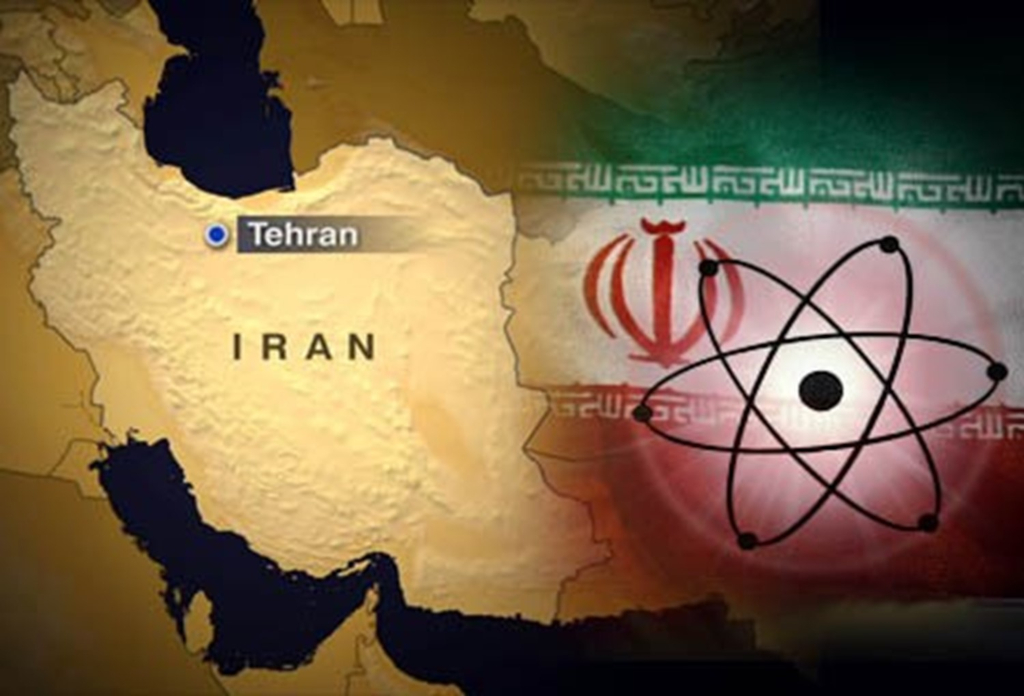 The major parties have an agreement in principle to return to a deal but Russian demands to be excluded from sanctions have scuttled talks altogether for now, POLITICO reports.
 The Iran nuclear talks are on the precipice of collapse over last-minute Russian demands for sanctions protection, according to two diplomats.

Negotiations have reached an impasse over the Russian requests, diplomats said, imperiling the revival of a 2015 landmark deal under which Iran limited its nuclear ambitions in exchange for sanctions relief. 

Russia is requesting that any return to the agreement include guarantees that any future Russian business with Iran be exempt from EU and U.S. sanctions — a late curveball from Moscow in response to the crippling penalties the country is facing over its invasion of Ukraine.  

But negotiators from the other world powers involved — including the U.S., U.K., France, Germany and China, as well as senior EU diplomats — can't find a way to accommodate the demands, diplomats said. So after 11 months of intermittent negotiations in Vienna, talks will take a break to allow for bilateral conversations between Iran and Russia over the situation. Iran seems eager to close the deal, given the potential revenue it can gain from exporting its oil with prices now soaring and its need for sanctions relief. 

"A pause in #ViennaTalks is needed, due to external factors," EU foreign policy chief Josep Borrell tweeted Friday morning.

The development is a remarkable U-turn. As recently as last week, it was widely expected that negotiators were about to unveil an agreement to return to the 2015 deal, formally known as the Joint Comprehensive Plan of Action (JCPOA).

Borrell nodded at that fact in his tweet: "A final text is essentially ready and on the table," he wrote.
Given that Russia has become an international pariah over their invasion of Ukraine, one understands their trying to use any leverage they have at their disposal to get relief from sanctions. And the diplomats from other major powers are right to refuse to link the two issues. And, indeed, they were already prepared to offer limited exceptions:
On Tuesday, Russia's chief negotiator, Mikhail Ulyanov, presented Moscow's demands to Enrique Mora, the senior EU official coordinating and mediating the talks. The ask went beyond what many had hoped would be a simple request for sanction waivers to enable Russia to fulfill its role in implementing a restored nuclear deal — something negotiators say they have already been able to integrate into the draft agreement.

Yet Ulyanov's request coincided with what Russia's Foreign Minister Sergey Lavrov had said on Saturday when he asked for "a written guarantee … that the current process triggered by the United States does not in any way damage our right to free and full trade, economic and investment cooperation and military-technical cooperation with the Islamic Republic."

Officials said that during the last few days, the atmosphere at the talks was extremely tense and the stress level was "cruel" — as a second official put it — given that the most difficult sticking points seemed to have been solved before the Russian invasion of Ukraine began to threaten the emerging breakthrough.

Moscow is concerned about the expected influx of Iranian oil into the market after a restored nuclear deal, which would create competition for Russian oil and ease energy prices, potentially enabling the West to impose more sanctions on Russia over its Ukraine assault.
Again, this is an understandable impasse. The West is crushing Russia—rightly in my view—and they're doing what they can, short of capitulating on Ukraine, to protect their interests.
The piece also addresses the obvious question:
Officials familiar with the negotiations said restoration of the nuclear deal without Russia is theoretically possible. It would primarily require finding another country, such as China or possibly even Kazakhstan, to ship out Iran's excess enriched uranium, exchange it for natural uranium, and to work with Iran to convert its Fordow nuclear plant into a research facility.
A related report in NYT sheds additional light:
Experts disagree about whether Moscow's approval is legally required for the nuclear deal to be restored. But China and Iran may not want to proceed without Moscow, and Russia is a member of the joint commission that supervises compliance.

Russia also has the responsibility under the agreement for taking control of Iran's excess enriched uranium and working with Tehran to convert its Fordow nuclear plant into a research facility. In principle, China, Britain or France could take on those tasks instead.
The problem is that both China and Iran are strategically aligned with Russia. How far that goes with sanctions relief on the table remains to be seen.
Two other bits from the NYT report:
The breakdown in talks delays any prospect of a deal, and risks scuttling it entirely, allowing Iran to move closer to the ability to build a nuclear bomb.

More immediately, the lack of a deal also delays the resumption of Iran's ability to sell oil on the world market, which Western countries hoped would ease soaring energy prices.
Which, of course, is exactly at cross purposes with Russia's aim.
As to Iran's progress:
U.S. and European negotiators have been warning for weeks that the nuclear talks could not be prolonged much longer because of advances in Iran's nuclear work.

The chief French negotiator, Philippe Errera, said in a Twitter message: "A good deal is on the table. There is a critical urgency to conclude and a real risk that, failing this, the agreement will fall apart."
Needless to say, former President Trump did substantial damage when he pulled the US out of the deal in May 2018. His successor has spent almost a year trying to get it put together and seems to have come to the precipice of achieving that goal. Alas, now it seems to be yet another casualty of the Ukraine invasion.