Is Megan McArdle Always Wrong?
Megan McArdle cites an academic article someone disagrees with, proving she's a dishonest hack.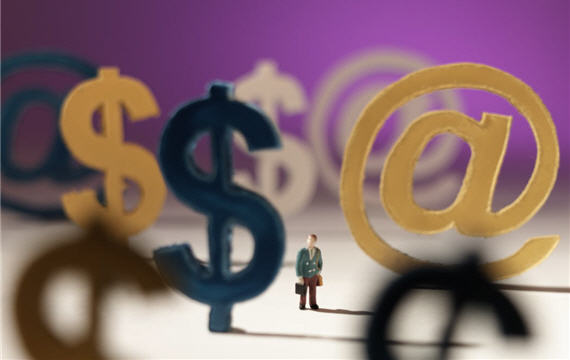 Thomas Levenson continues what one gathers is a lengthy "Megan McArdle is Always Wrong" blog series with a post arguing that the Atlantic's business and economics editor typically engages in ad hominem argument and sleight of hand fallacies.    To illustrate this, Levenson engages in several paragraphs of name calling and selective and odd interpretation of evidence.
As best I can determine, this is supposed to be the damning part of the essay:
As part of her sustained campaign to deny the significance of medical bankruptcy in the US, she writes,

A pretty convincing paper argues that the single best predictor of bankruptcy is simply how much debt you've accumulated-not income, job loss, divorce, or what have you.  People who declare bankruptcy tend to have nicer stuff than others at the same income level.

The problem here is that the paper does not actually say quite what McArdle implies it does.  She's mastered here the trick Sally Field played in Absence of Malice — she's managed to come up with a sentence that is accurate…but not truthful.

In fact, should you actually take the trouble to read the cited study (by UC Davis finance prof, Ning Zhu) you will find material like this:  "households with medical conditions are twice more likely to file for bankruptcy (33.5 percent) than households that do not have medical conditions (14.8 percent)…;"

And this: "Having medical problems increases the households' filing probability by 7.6 percent and one standard deviation of increase in employment tenure is associated with an increase of 9.2 percent in the filing probability. Such changes represent 48.40 and 58.60 percent deviation from the baseline probability….;"

And this "our results provide qualitative support for both the adverse event and the over-consumption/strategic filing explanations."

To be fair Zhu concludes that overconsumption — spending too much on housing, cars and credit cards account for more of the total burden of bankruptcy than medical events, divorce or unemployment, as McArdle wrote.

But as McArdle completely failed to acknowledge, Zhu does so while using somewhat more stringent standard for counting medical expenses as a factor in bankruptcy than other scholars employed — as he explicitly acknowledges.  He concedes the continuing significance of medically -induced bankruptcy.  He acknowledges what he believes to be a weak underweighting of that factor (because some people pay for medical expenses on credit cards).  And he notes that a number of other studies, not limited to those co-authored by Warren, come to different conclusions.
So . . . McArdle correctly gives the paper's statistically valid conclusion but fails to acknowledge that the paper's author — who devised the methodology — noted that his methodology was rigorous?     And this is evidence of McArdle's sleazy manipulation?
Seriously, the quoted portion of McArdle's essay is essentially a paraphrase of the article's abstract. And even a cursory look at the article itself indicates that the authors conclude that overspending is the key factor in bankruptcy. See this, from page 5:
A closer look at the bankrupt households reveals that they consume in a surprisingly similar fashion to the control groups. Bankrupt households take out more mortgage liabilities (mean=$66,731), automobile loans (mean=$10,160), and credit card debts (mean=25,101), in absolute dollar value, than the control groups (mean is $56,141, $9,000, and $2,488, respectively). This is somewhat surprising given that they make less than one half of what the control households do.
Reading further into the paper, the main public policy conclusion is that the pre-2005 reform bankruptcy laws created incentives toward overconsumption. So the author not only provides data that supports McArdle's views but comes to the same policy conclusion!
The contrary "evidence" in the paper is that, in the obligatory Literature Review, it cites other papers on the topic that showed that medical expenses were a key factor in bankruptcy.  But the purpose of this paper was to show that, controlling for medical expenses and other important social variables, that household spending malpractice was a decisive factor.