Is Siri Today's Clippy?
TechCrunch's Alexia Tsotsis declares "Siri Is The New Clippy."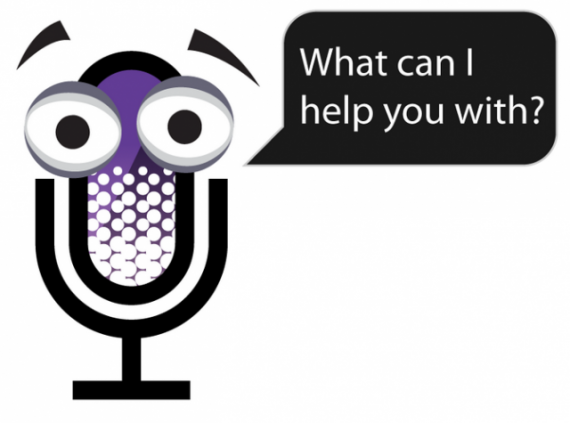 TechCrunch's Alexia Tsotsis declares "Siri Is The New Clippy."
Because the truth is, unless you're driving all the time, you don't actually use Apple's Siri for very much. Because of the endless "D'oh" moments, the only interactions you have with it is on accident; Ask Siri to call you an ambulance, and it literally calls you 'An Ambulance.'

Despite whatever Samuel L. Jackson says, Siri in its current incarnation simply doesn't work. In fact, it's actually starting to remind us of Microsoft's Mr.Clippy, that cloying MS Office "assistant" that would pop up upon start and say stuff like, "It looks like you're writing a letter, can I help you?"

Clippy was so unpopular that he eventually got axed by Microsoft in 2001, which, considering how slow Microsoft moves, is pretty impressive.

What bugs people the most about these ill-thought-out products is that they're like that annoying person at work who's always all, "Can I do anything to help?" when they can't actually do anything, don't know shit, and are actually neglecting their real job while they take the time to ask you that question. And everyone knows what eventually happens to that person product.
While a clever meme, I don't think this is right. Clippy was completely useless and, more frustratingly, always in the way; it took significant know-how to disable the annoying "helper." Siri, by contrast, has never accidentally turned on for me even though I carry it around in my front pocket and let my 3-1/2-year-old play with it all the time.
Like several of Tsotsis' commenters, I find Siri modestly helpful in doing a handful of repetitive tasks. It's easier to press a button and say "Weather" than it is to slide the screensaver off, locate the weather app, double tap the icon, and wait for it to load. Similarly, it's useful for setting timers, alarms, and reminders and modestly useful for dialing phone numbers. Even moreso if you're driving a car at the time.
The problem with Siri, really, is exemplified by the Samuel L. Jackson commercials: Apple has vastly oversold the helpfulness of the product, thus creating absurdly high expectations for a first-generation voice-operated assistant. In fact, the ad, as Natt Garun points out, borders on fraud:
"If you've used Siri yourself, however, you know the disclaimer of "Sequences shortened" is more than an understatement," Kafasis writes. "They've edited out the inevitable "No….NO….NO!" as well as significant quantities of exasperated sighs."

One of Sam's requests to Siri in his commercial was "Remind me in an hour to put the gazpacho on ice." What did Siri perceive the sentence as?

Put the spot show on ice
Put the spots on Icenhour
Put tickets botulinum

How awkward! But not surprising considering Siri can't even understand most common names when you ask her to call you as such. Why would she have a clue what gazpacho is? Kafasis states that perhaps he's the one saying things weird, so he decided to use Sam's voice himself to get Siri to listen in on the exact phrasing heard in the commercials. The results were even worse, as Siri understood Sam's voice to be a request to call random contacts in Kafasis' iPhone. Best of all, none of those contacts existed. Siri combined the first and last names of various contacts to conjure up someone whose moniker supposedly sound like the word "gazpacho."

Identifying the problem as Siri misunderstanding the word "gazpacho," Kafasis decides to say just that one word to the poor virtual assistant. Here's what she thought he meant.

Just Bacchio
This Bogil
This Poncho

It's odd that Siri knows what bacchio is but not gazpacho seeing as none of those words are rooted in English. How very uncultured of you, Siri! What's the moral of this story, you ask? Well, there isn't one. The experiment is purely for amusement and shows how much work Siri still needs to undergo to perfect her craft, and that commercials exaggerate everything.
This now-ubiquitous NSFW Pulp Fiction/Siri mashup is more like it:
Indeed.