Is the Recovery Fizzling?
There are a whole lot of reasons to be concerned about the economy.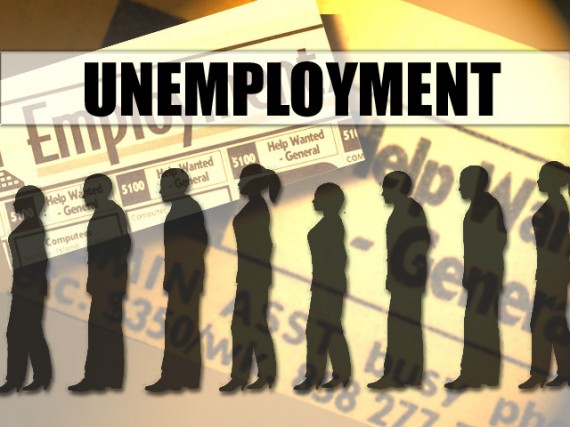 That is the gist of this article from the AP,
WASHINGTON — Concerns are rising that the economic rebound is stalling, but a strong jobs report on Friday would go a long way toward assuaging those fears.

Conversely, a report showing private employers failed to create many jobs in June will amplify worries that the recovery is weakening and won't be strong enough to put many of the 15 million unemployed back to work anytime soon.
Well, the BLS released its jobs report and the situation is not so good as Dave Schuler notes,
Essentially, the situation is unchanged. The unemployment rate decreased because fewer people were even looking for jobs. That's not a good thing. Another thing concerned me: the average work week declined to 34.1 hours. That doesn't sound like hiring is likely to begin soon.
On top of this the non-farm payroll declined 125,000 in June. Now part of that is likely due to Census workers being let go, still the expectations according to the AP article is that job losses would be kept to 110,000 with the private sector adding 125,000 jobs. Instead the private sector added only 83,000 jobs. So not very good news. By itself it isn't horrible, but that isn't the only bad news.
The AP articles cites other data that is cause for concern,
More than 1.3 million people have been left without federal jobless benefits after Congress adjourned without an extension. That number could grow to 3.3 million by the end of the month if lawmakers can't resolve the impasse when they return.

[…]

Manufacturers reported Thursday that export orders grew at a slower pace in June than the previous month. New surveys suggested growth in China is slowing, which could lead it to import fewer American products.

Meanwhile, governments in the United States and overseas are cutting spending and reining in stimulus measures. Some economists worry those steps are premature as long as the economy remains weak.

There was also another fresh sign of trouble in the housing market. The number of buyers who signed contracts to purchase homes tumbled 30 percent in May, the National Association of Realtors said. Construction spending also declined for the month. Both were affected by the expiration of government incentives to buy homes.
Looks like the credit for first time buyers was a lot like Cash for Clunkers; moving future purchases forward and when the program ends so does the temporary boost in activity. Undoubtedly the program will be hailed as a stunning success.
But wait, the bad news is not over with yet…jobless claims. Yesterday the Department of Labor reported that first time jobless claims rose last week by 13,000 to 472,000.
Now it isn't all bad, according to the Institute for Supply Management the manufacturing sector has had growth for 11 months and that while growth in June was lower than in May it is not unexpected given previous high growth rates. Similarly for the non-manufacturing sector, but with a shorter period of consistent growth, 5 months. Back on June 17th the Conference Boards LEI (Leading Economic Index) was up 0.4% with the Coincident Economic Index also was up 0.4% in May.
So a stalling recovery? Double dip recession? Hard to say, but I think there are reasons to be concerned.