ISIS Runs Its Own Help Desk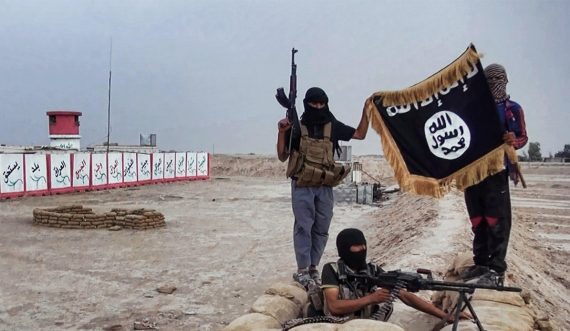 ISIS apparently has a round-the-clock help desk for terrorists:
ISIS is using a 24-hour Jihadi Help Desk to help spread its message, recruit followers and launch more attacks on foreign soil, NBC News reports.

The help desk manned by a half-dozen senior operatives was established to help would-be jihadists use encryption and other secure communications to avoid detection by law enforcement and other agencies, counterterrorism analysts affiliated with the U.S. Army tell NBC News.

The new development has ramped up over the past year, according to law enforcement and intel officials. It allows a far wider web of militants to network with one another and plot attacks.
It's a serious matter, of course, but like anyone who's been forced to use a Help Desk, call Customer Service, or navigate my way through a phone tree using either push button commands or, worse, the voice response systems that many companies now seem to favor, I can't help but wonder what it's like. Do they outsource their help desk to Bangalore like American Express? What kind of hold music do they use? How long is the hold time?
This is an SNL skit waiting to happen, I tell you.