Israel Presses On Amid Calls for Ceasefire
Hamas continues to cynically manipulate the world's humanitarian impulses.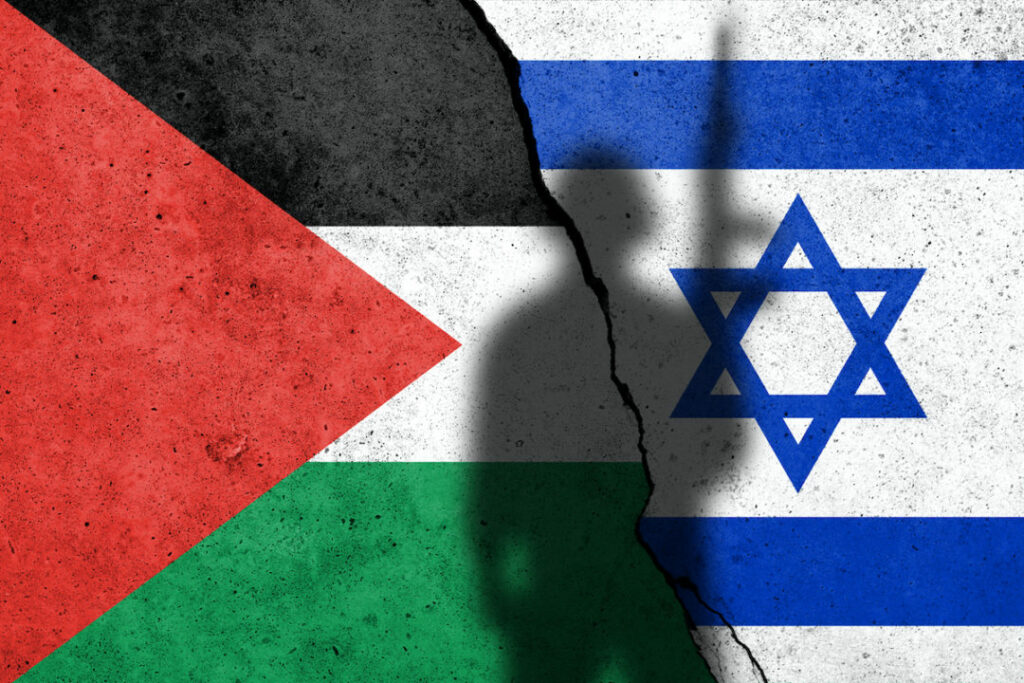 AP ("Hamas leader's home is hit in airstrike as Israel presses its attacks and U.S. envoy seeks aid route"):
Israel's military hit the family home of the exiled leader of Hamas on the outskirts of Gaza City with an airstrike Saturday and pressed ahead with attacks across in the besieged enclave where a humanitarian crisis is rapidly worsening.

With food, water and the fuel needed for generators that power hospitals and other facilities running out, U.N. Secretary-General Antonio Guterres urged an immediate cease-fire to allow aid in.

"The humanitarian situation in Gaza is horrific," Guterres said late Friday in an unusually blunt statement. "An entire population is traumatized, nowhere is safe."

U.S. Secretary of State Antony Blinken has been in the region since Friday trying to find ways to ease the plight of the civilians caught in the fighting and was meeting with Arab foreign ministers on Saturday. His mission is complicated by Israel's insistence there can be no temporary cease-fire until all hostages held by Hamas are released.

Guterres said he had not forgotten the slaughter of civilians at the hands of Hamas militants when they launched their attack on Israel almost a month ago, but said civilians and civilian infrastructure must be protected. He also said civilians must not be used as human shields, and called upon Hamas to release all of the roughly 240 hostages it has.

The family home of Hamas' exiled leader Ismail Haniyeh, in the Shati refugee camp on the northern edge of Gaza City, was hit Saturday morning by an airstrike, according to the Hamas-run media office in Gaza. It had no immediate details on damage or casualties and there was no immediate comment.

Senior Hamas official Ghazi Hamad told The Associated Press that the house was being used by Haniyeh's two sons.

The home is located in a narrow alley in the refugee camp, which has become a crowded neighborhood of Gaza City over the generations. Haniyeh, a former aide to Hamas' founder, Ahmed Yassin, who was killed in an Israeli airstrike in 2004, has been in exile since 2019.
NYT live blog ("Blinken Works Toward Containing the War While in Jordan"):
As international pressure mounts to relieve dire conditions in Gaza, the U.S. secretary of state, Antony J. Blinken, was meeting with regional officials in Jordan on Saturday to discuss efforts to get more aid into the battered enclave and to contain the war.

Mr. Blinken was expected to hold talks in Amman with his counterparts from Jordan, Saudi Arabia, the United Arab Emirates and Egypt, as well as Palestinian representatives, Jordan's foreign ministry said. Those countries have been among the most forceful in their condemnation of Israel's bombardment of the Gaza Strip, which is controlled by Hamas and is home to 2.3 million Palestinians.

Mr. Blinken visited Israel on Friday and appealed for "humanitarian pauses" in the fighting to allow more aid into the territory.

But soon after meeting with Mr. Blinken, Prime Minister Benjamin Netanyahu of Israel appeared to rebuff the American request, saying that any cease-fire would be contingent on the release of more than 200 hostages abducted in the Oct. 7 attacks by Hamas that killed at least 1,400.
The situation continues to be horrific and frustrating. It remains quite unclear what Israel's immediate war aims, much less its overall strategy, are in this operation. As such, it's impossible to assess whether the destruction it's wreaking on the civilian population and infrastructure is proportionate to the military objectives.
At the same time, even beyond the atrocities that Hamas committed against Israeli civilians to instigate this latest round of fighting, it is routinely engaging in perfidy, arguably the worst war crime of all. The use of human shields and hiding among the civilian population to make it impossible to target them without heavy noncombatant casualties is the most cynical manipulation of the laws of armed conflict. Indeed, it very much undermines them.
Calls for a cease-fire under these conditions are frankly risible. While well-intentioned, it benefits only one side in the conflict. A side that is trying to manipulate humanitarian efforts to achieve its own war aims:
A Biden administration official said on Friday that efforts to get Americans and other foreign nationals out of Gaza, a process that began on Wednesday, had been held up by a Hamas attempt to get its own wounded fighters included among those to be escorted into Egypt through the Rafah gate.

The explanation offered the first window into the kinds of details that were being negotiated with the leadership of Hamas, even as Israel began a campaign of airstrikes in response to the slaughter of 1,400 people and the taking of more than 200 hostages by Hamas terrorists in attacks on Israel on Oct. 7 launched from Gaza. Hamas rules Gaza politically and also has an armed wing whose fighters are embedded within the enclave's civilian population.

[…]

The official said that Hamas had repeatedly provided to Israel, the United States and Egypt lists of Palestinians who were wounded and should be allowed to depart with the Americans and others. But vetting showed that many of them, the official said, were Hamas fighters.

The official said that about a third of the wounded Palestinians on the first list were Hamas fighters and that allowing them to exit Gaza was unacceptable to officials in Egypt, the United States and Israel. The delays continued for some time, the official said, because Hamas kept offering lists that turned out to include its members.
It is Israel's duty as a member in good standing of the international community to take reasonable measures to distinguish combatants and noncombatants. Hamas is doing its best to ensure that this is impossible.