It's Caucus Time
How Iowa works.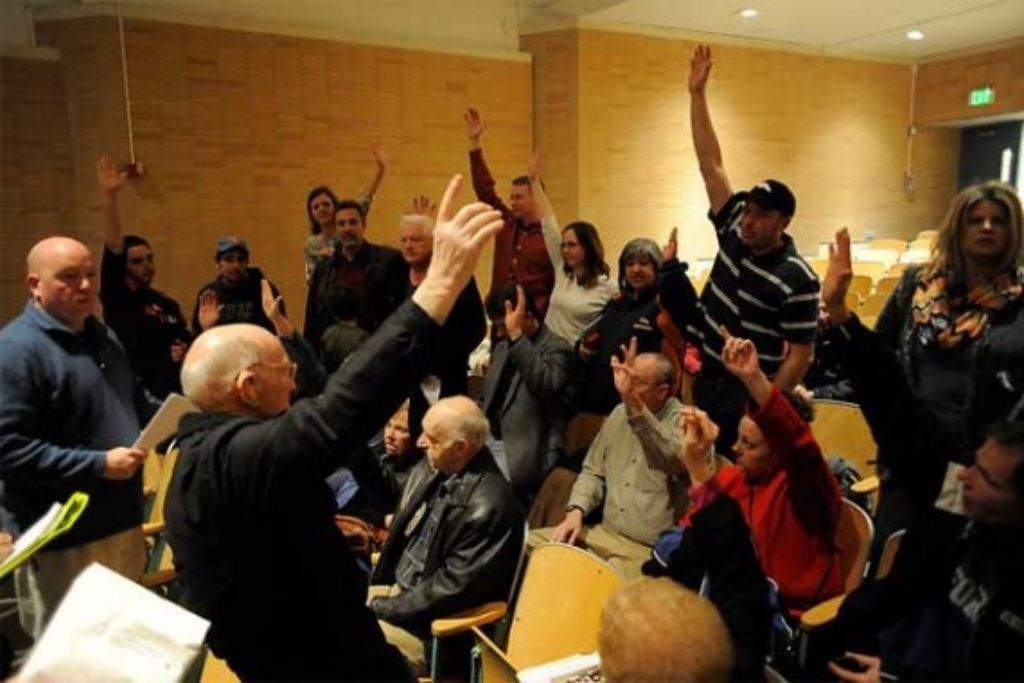 The NYT has a nice animated infographic that explains the Iowa caucuses in excellent detail as part of a piece that further elaborates on the process: How the Iowa Caucuses Work.
This is, of course, one ludicrous* way to influence who the next president of the United States may be. It is a process whose design limits participation and which rewards organizational skills rather than measuring real support statewide. It also privileges people who have the time and inclination to go out to a multi-hour meeting on a Monday night.
And yet, candidates who underperform in this event will face pressure to drop out and will be treated by the media as a loser.
Keep in mind a few facts.
There will be a total of 4,750 delegates at the Democratic National Convention (3,979 pledged delegates and 771 automatic delegates). If a candidate can win 1,990 (or more) pledged delegates on the first ballot, they win the nomination. Iowa has 41 pledged delegates up for grabs tomorrow. That is 1.03% of the total of pledged delegates and 2.06% of the number needed to win. And yet, candidates will be eliminated from the field because of this contest. Others will gain substantial momentum.
Iowa is a wholly unrepresentative state. It has a population of just over 3 million. It lacks major metropolitan areas.** The state is roughly 90% white and only 3.5% African-American. So a party that is oriented towards urban voters and is heavily reliant on a multi-racial coalition is about to shape the party's choices for a nominee in a low population, more rurally-oriented, monochromatic state.***
And why? Because path dependency rules our politics (we've always done it this way and entrenched interests who benefit from the status quo will block change). And because despite being a continental country of over 325 million persons we like to romanticize the notion that retail politics and pancake breakfasts tell us something about managing the federal government.
This is no new lament. But when one looks at the ways in which we first choose nominees, and then choose presidents, it is no wonder we are where we are.
---
*I am pretty sure that is the exact political science term.
**Google tells me that the Des Moines metro area is ~655,409 and that Des Moines itself is just over 200,000 residents.
***At least the next contest, the New Hampshire primaries, reverses that trend. Wait. What? NH is smaller, whiter, and even less urban? Never mind.