James Q. Wilson Dead at 80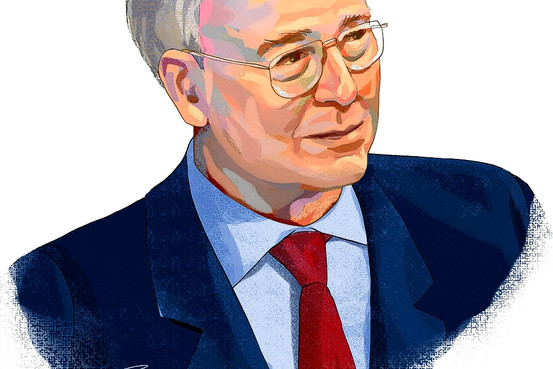 The great political scientist James Q. Wilson died this morning at the age of 80.
Boston Globe ("James Q. Wilson, 80, co-author of 'Broken Windows' community policing strategy, died today"):
James Q. Wilson, a political scientist who coauthored the influential "Broken Windows" article in The Atlantic Monthly in 1982, which became a touchstone for the move toward community policing in Boston and cities across the country, died early this morning in Beth Israel Deaconess Medical Center.

He was being treated for leukemia, according to a family friend.

Dr. Wilson, who was 80 and lived North Andover, returned to Boston a few years ago to become the first senior fellow at the Clough Center for the Study of Constitutional Democracy at Boston College, and a distinguished scholar in the college's political science department.

He had taught at Harvard University for 26 years before leaving in the late 1980s for California, where he had grown up, to teach at the University of California, Los Angeles, and Pepperdine University.

Considered one of the nation's most significant thinkers about crime and other urban matters, Dr. Wilson cowrote the Atlantic article with George L. Kelling.

The article, Dr. Wilson said last year in an interview with The Wall Street Journal, suggested that "public order is a fragile thing, and if you don't fix the first broken window, soon all the windows will be broken."

Kelling and Dr. Wilson wrote in the Atlantic that "at the community level, disorder and crime are usually inextricably linked, in a kind of developmental sequence. Social psychologists and police officers tend to agree that if a window in a building is broken and is left unrepaired, all the rest of the windows will soon be broken. This is as true in nice neighborhoods as in rundown ones. Window-breaking does not necessarily occur on a large scale because some areas are inhabited by determined window-breakers whereas others are populated by window-lovers; rather, one unrepaired broken window is a signal that no one cares, and so breaking more windows costs nothing. (It has always been fun.)"

Addressing the implications of that first broken window, rather than letting the domino effect of disorder take its course, became an approach embraced by policy-makers.

"Police ought to protect communities as well as individuals," Kelling and Dr. Wilson wrote in concluding their article. "Our crime statistics and victimization surveys measure individual losses, but they do not measure communal losses. Just as physicians now recognize the importance of fostering health rather than simply treating illness, so the police — and the rest of us — ought to recognize the importance of maintaining, intact, communities without broken windows."
With Samuel Huntington having preceded him in death, Wilson was quite probably the greatest living political scientist*. With both gone, no obvious single candidate comes to mind for that title.
_________
*By which I mean political scientist as scholar. There are plenty of political science PhDs who have excelled in the world of public policy.
Artist's sketch by Zina Saunders for WSJ