Jeff Bingaman To Retire From Senate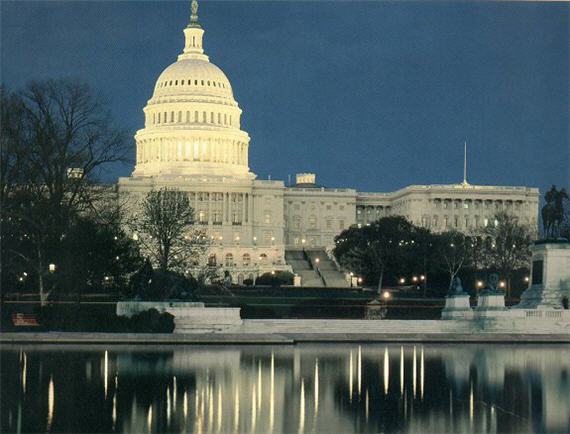 New Mexico Democratic Senator Jeff Bingaman became the sixth sitting Senator to announce that his current term will be his last:
Sen. Jeff Bingaman is expected to announce Friday his plans to retire after serving five terms in the Senate.

Bingaman's office confirms that the 67-year-old New Mexico Democrat weighed running for a sixth term but has decided against it.

"It is not easy to get elected to the Senate, and it is not easy to decide to leave the Senate," Bingaman plans to say in Albuquerque, according a statement from his office.

"There is important work that remains to be done," he will say. "That is true today, and it will be the case at the end of this Congress. It will be true at the end of every future Congress as well. The simple truth is, there is no ideal time to step aside."

Bingaman's retirement news was first reported by the Washington Post.

(…)

Bingaman's decision will disappoint many Democrats, as a Public Policy Polling survey released earlier this month showed the senator coasting to reelection in 2012, with a 56 percent approval rating and a 27 percent disapproval rating. Those ratings put him in a better position at home than all but four of the 77 senators polled on in the last year.

Former Gov. Gary Johnson is the Republican who would have the best shot at beating Bingaman, the poll showed, trailing with 40 percent of the vote to Bingaman's 51 percent. Bingaman polled at 56 percent to 37 percent against Rep. Heather Wilson and did even better against Rep. Steve Pearce, 57 percent to 34 percent.

PPP also polled for other Democrats, in case Bingaman decided to retire. Reps. Martin Heinrich and Ben Ray Lujan led against Wilson and Pearce in those surveys; but both trailed Johnson in the poll.
Johnson is currently talking about running for President in 2012. but he'd be a long shot for the nomination. If he ran for Senate. he'd likely enter the race as the frontrunner for the GOP nomination and apparently would have a good shot at winning. This should be an interesting race to watch.