Joe Biden Welcomes Gabrielle Giffords To The "Cracked Head Club"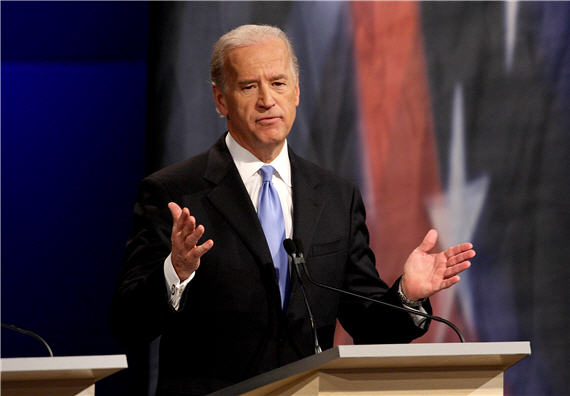 Some, no doubt, will chalk this up as another Biden-ism:
"When I went up, she said, 'Joe," Biden recalled of his meeting with Giffords. "I said, 'Now we're both members of the Cracked Head Club.' You know, I had two craniotomies. For real. They literally took the top of my head off. Twice. Now, the wags in Delaware, when the second operation occurred, wrote and said, 'Well, it's because they couldn't find a brain the first time!'"

"She and I just commiserated about the steps to recovery," he added. "Hers, much more consequential. But it scares the living devil out of you when you're recovering from a serious operation or injury to your head. But it comes back. And knowing people who've been through it and came back was helpful, for me anyway. You know what I mean?"
It sounds slightly insensitive, I suppose but it struck me as a the same form of commiserating you see among survivors of heart bypass surgery who refer to themselves a members of "The Zipper Club." Although that particular monicker took on a slightly different connotation when Larry King and Bill Clinton talked about it.