Joe Miller: From Alaska Maverick To Sore Loser
Nearly four weeks after Election Day, Alaska's Joe Miller still won't concede the inevitable.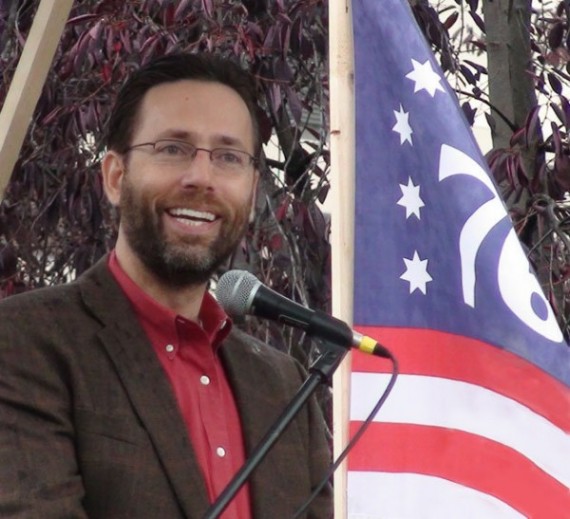 Despite the fact that both the mathematics and the law are  against him, Joe Miller is inexplicably continuing his quest to overturn the results of an election that everyone else seems to have already accepted:
Much of America may have moved on, but Joe Miller has not. More than a week after the last vote was counted in Alaska's closely watched U.S. Senate race, the Republican nominee continues to press his case in court in hopes of grabbing back a victory that once seemed inevitable.

Never mind that the incumbent, Sen. Lisa Murkowski (R), has already declared that she made history by mounting the first successful write-in campaign for Senate in more than 50 years. Or that the Alaska Republican Party has called on Miller to "end his campaign in a dignified manner." Or that there is but a sliver of a chance he could win even if all his court challenges prove successful.

Miller, a tea party favorite who beat Murkoswki in the GOP primary, has alleged bias on the part of state officials as well as voter fraud, arguing that some of the ballots have suspiciously similar handwriting. He has attacked the state Division of Elections for accepting minor misspellings of Murkowski's name. He has complained that the hand-count of the write-in ballots started too early to give him enough time to train his volunteers to monitor the outcome.

And he has asked for a hand recount of all the ballots, saying the machine-counted votes that went largely for him should receive the same scrutiny – and potentially benefit of the doubt – as the write-in ones cast for Murkowski.

"Lisa Murkowski's were counted by hand, allowing those not automatically tallied by the voting machines to be reviewed and counted. If Miller's ballots were given the same review, he will likely gain numerous votes," Randy DeSoto, a Miller campaign spokesman, said in an e-mail.

According to the state's unofficial results, Murkowski won a solid victory with about 40 percent of the vote. Miller received about 35 percent, and 23 percent went to Democrat Scott McAdams, who has conceded defeat.

Miller's campaign has flagged about 8,000 votes as problematic because of misspellings and other problems. But even if a judge sided with Miller and ordered all those votes thrown out, he would fall short.

"I'm just going to be very straightforward here. I think that race is over," said former congressman Norm Coleman, a Republican who was defeated in the 2008 U.S. Senate race in Minnesota. That contest dragged on for eight months after Election Day as the candidates battled in court before Democrat Al Franken was declared the winner.

"The counting's been done. I'm not sure that anything is going to change," Coleman said in a C-SPAN interview set to air Sunday. "Without criticizing Joe Miller, I would offer him advice . . . that I think it's time to move on, that there's not much you can gain by extending the process."
When Norm Coleman is telling you to give up, it's pretty clear that it's time to give up I think.
More broadly, I don't quite understand what Miller thinks he's doing here. There's virtually no chance that courts are going to invalidate enough write-in ballots to allow him to win, and even less of a chance that they're going to authorize the hand recount that he is now demanding, a recount for which there does not appear to be any legal basis in Alaska law. All he's doing at this point is forcing the state to defend a lawsuit that he has little chance of winning, and costing the taxpayers money. Which is an odd thing for a guy who campaigned on fiscal conservatism to be doing when you think about it.
Even some of Miller's supporters seem to recognize that he's only hurting himself at this point:
"He has two things to worry about. He has his future political reputation, but he also has right and wrong on the line. If wrong was done, then it needs to be corrected," Burke said last week. "I think by next week, either Joe has to have some pretty compelling evidence to show the public, or he needs to just fold up his luggage and just call it a day."
Some would say that day has already passed, but if Miller does have the idea of challenging Democrat Mark Beglich in 2014 as some have speculated, he'd do well to learn that the time to be a gracious loser has long passed.