Joe The Plumber: Guns Are For Hunting Politicians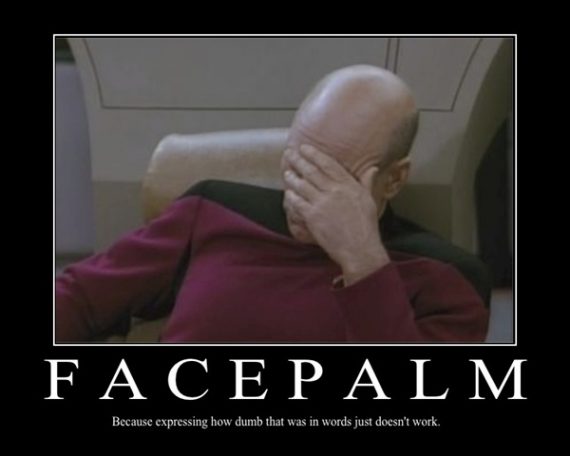 More wisdom from Samuel Wurzelbacher, who seems to be making something of a comeback in conservative media circles:
Samuel Wurzelbacher — better known as Joe the Plumber — likes guns. And he wants everyone to know why.

"Guns are mostly for hunting down politicians who would actively seek to take your freedoms and liberty away from you," Wurzelbacher wrote on Thursday in a blog post on his website. "Google 'Hitler, Mao, Kim Jung Il, Castro, Stalin' just for starters."

The post was a kind of follow-up to the "open letter" Wurzelbacher published Tuesdayaddressing the parents of the victims of last week's mass shooting near the University of California, Santa Barbara. Following the shooting, Richard Martinez, whose son Chris was among the victims, blamed "craven, irresponsible politicians" and the National Rifle Association for his son's death. Wurzelbacher responded by writing that "[a]s harsh as this sounds – your dead kids don't trump my Constitutional rights."

In his latest post, Wurzelbacher said his pro-gun arguments also had something to do with Memorial Day.

"I wrote my 'open letter' on the eve of Memorial day – a day we honor the fallen heroes that defend and protect our rights," he wrote. "These men and women that served and paid the ultimate price for our way of life were someone's dad, mom, brother, sister, or daughter. They made that sacrifice, which guarantees our freedoms because they believe in America. So I'm asking the question: Why are the lives of these brave Americans less important than the victims of Elliot Rodger?"
This idea of guns as the last bulwark against tyranny isn't new, of course, it's been part of the rhetoric of the gun rights movement for some time now. In all honesty, there's some element of truth in it to the extent that a perusal of the literature of the Founder's era reveals that the ability to fight back against a tyrannical government was indeed one of the reasons that gun rights were important to members of that generation.
Whenever I hear rhetoric like this, though, two thoughts occur to me. First of all, do people like Wurzelbacher really have any idea how they sound to most Americans, and even to most Americans who happen to be gun owners? The idea of taking up arms against the government isn't exactly something that sounds entirely normal to your average middle-class suburban American, and if that's the rhetoric you're using to try to sell the idea of gun rights it strikes me that people are going to dismiss you as a lunatic quite quickly. Second, with all due respect to movies like Red Dawn a bunch of people with assault rifles would be no match for a fully equipped modern military. Just ask the people in Syria.