John Thompson Dead at 78
The legendary Georgetown basketball coach is gone.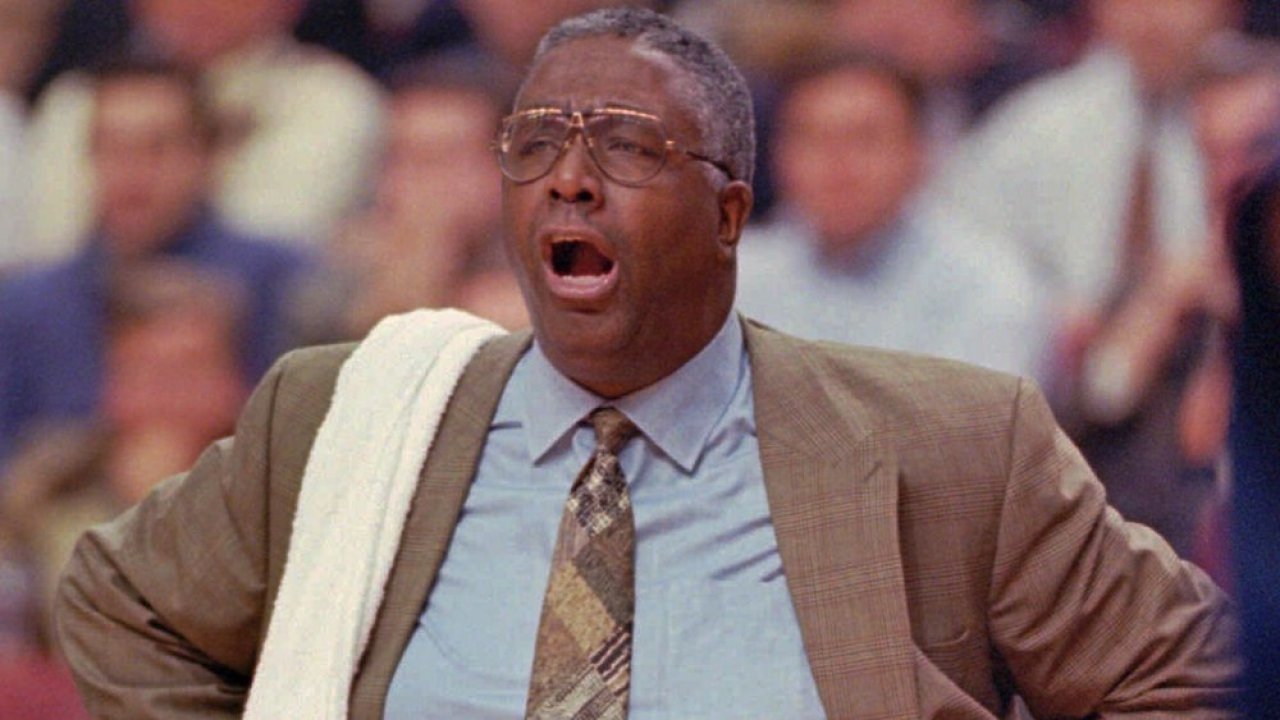 ESPN ("Legendary Georgetown coach John Thompson Jr. dies at age 78"):
Legendary Georgetown coach John Thompson Jr., known simply as "Big John" throughout college basketball, has died at age 78.

Thompson, who led Georgetown to the 1984 national championship, built the program into a juggernaut, taking the Hoyas to three Final Fours in the 1980s while also winning seven Big East titles and leading the 1988 United States national team to a bronze medal in the Olympics.

His coaching legacy includes the recruitment and development of four players in the Naismith Memorial Basketball Hall of Fame: Patrick Ewing, Alonzo Mourning, Dikembe Mutombo and Allen Iverson.

"This is a person that, when I came to college — I was 18 — helped me to grow," Ewing, the current Georgetown coach, said during Big East media day last October. "Even though my mom and dad were always there, he was always a person I could pick up the phone and call if I had a problem or if I had a question."

Thompson, who was inducted into the Hall of Fame in 1999, was a pioneer credited with opening the door for a generation of minority coaches. His national title run in 1984 was the first by a Black head coach and altered the perception of Black coaches.

Never afraid to speak his mind, Thompson walked off the court in 1989 before a game against Boston College to protest Proposition 48, an NCAA measure that would ban academically ineligible freshmen from receiving scholarships. Thompson said he protested because he believed the proposition aimed to limit opportunities for minority students.

"I've done this because, out of frustration, you're limited in your options of what you can do in response to something I felt was very wrong," Thompson told The Washington Post that day. "This is my way of bringing attention to a rule a lot of people were not aware of — one which will affect a great many individuals. I did it to bring attention to the issue in hopes of getting [NCAA members] to take another look at what they've done, and if they feel it unjust, change the rule."

Born Sept. 2, 1941, Thompson starred for Archbishop Carroll High School in Washington before leading Providence to the 1963 NIT championship and serving as captain for the school's first NCAA tournament team in 1964.

The Boston Celtics' Red Auerbach selected the 6-foot-10 Thompson in the third round of the 1964 NBA draft. Thompson was used sparingly as backup to Bill Russell but won championships with the franchise in 1965 and 1966.

Thompson said Auerbach influenced his coaching style.

"I've never been around a man who managed men in my life any better than Red Auerbach," Thompson told NBA.com after Auerbach's death in 2006. "Particularly, the egos he had to deal with, the cross cultures he had to deal with and all the variations in the kinds of people that I saw him be associated with."

Thompson's stint in the NBA ended after two seasons. He had an opportunity to join the Chicago Bulls but chose to pursue an opportunity to work with kids.

He accepted a post as the head coach at the prestigious St. Anthony Catholic School in Washington in 1966. He was 122-28 during his six-year prep coaching career before Georgetown hired him in 1972.

The Hoyas had won three games the season before.

"When I was hired," Thompson told Sports Illustrated in 1980, "I had a talk with the president [then the Rev. Robert Henle, S.J.]. All that Father Henle said about basketball was that he hoped I could take a team to the NIT every now and then. I thought to myself that I'd eat my hat if I couldn't do better than that. But I didn't say anything except,  'Yes, sir, I'll try,' because you don't want to set yourself up."

Thompson exceeded those expectations. By 1975, he had led the Hoyas to the NCAA tournament for the first time in 32 years.

It wasn't without controversy. A sign in the rafters of McDonough Arena that season read, "Thompson the n—– flop must go." Georgetown officials removed it. The Hoyas won their next 10 games and earned a trip to the NCAA tournament as Thompson defied his critics.

Georgetown basketball teams were mostly white prior to Thompson's reign. His teams were predominately Black, which added to the criticism he faced from those who thought he had an issue with white players, an accusation Thompson repeatedly denied.
He greatness as a basketball coach is exceeded by his status as a pioneer for Black men in the profession. It's not something I would appreciate until much later.
While I have watched little college basketball in recent years, I was a pretty avid fan of March Madness in the 1980s and 1990s. When Georgetown won its first title, I was a senior in high school. And it didn't seem even the least bit unusual to me that a Black head coach was leading the way; after all, the game was dominated by Black athletes.
I was not at all politically aware as a fourth grader in 1975, when Thompson made his first appearance in the tournament as a coach. And, while in hindsight I'm not the least bit surprised that he faced racial animus, it would have seemed bizarre to me then. After all, everything around me was integrated. (I would have been living in Houston, about to move to Fort Leonard Wood, Missouri, at the time.)
From the perspective of a 9-year-old white kid in 1975, the Civil Rights movement was something that happened ages ago—back when television was black and white! I'd been taught, mostly incorrectly, that schools had been integrated way back in 1954—absurdly long ago. And the Civil Rights Act and Voting Rights Act were ancient history—things that happened before I was born (if just barely).
From middle age, where I can remember things that happened 45 years ago and where changes that I've seen occur gradually with my own eyes seem "fast," things look a lot different.
By the time I moved to the DC exurbs in 2002, Thompson had retired from the game and was hosting a popular local sports talk show in the afternoons. With the long commuting time, I was spending an hour or so each day getting to "know" the man and his thoughts about his era. It's really amazing how much he endured as a player and even as a young coach. And, yet, things had been a lot worse for those who were 20 or 30 years younger than him.