Jon Hunstman: Pastor Who Criticizied Mormonism Is "A Moron"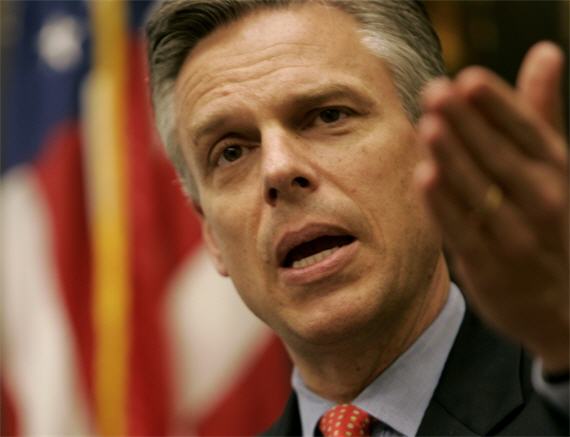 One of the advantages of not being the frontrunner in a political race, is they you're somewhat more free to speak your mind:
Mitt Romney has been reluctant thus far to address controversial comments from a supporter of Rick Perry equating the Mormon religion with a cult. Jon Huntsman — not so much.

In an interview with CNN on Monday afternoon, the former Utah governor, who, like Romney, is a Mormon, called Pastor Robert Jeffress a "moron" (video below).

"The fact that some moron can stand up and make a comment like that … [is] outrageous," Huntsman told Wolf Blitzer on "The Situation Room." "Anyone who is associated with someone willing to make those comments ought to distance themselves in very bold language."
Huntsman is right, of course, but you won't hear Mitt Romney or anyone else talking like that lest they offend the powers that be among the evangelicals.
Video: