Judge Mehta Shining in Unenviable Role
Applying nuanced judgement under the highest scrutiny is what we expect, but don't often get.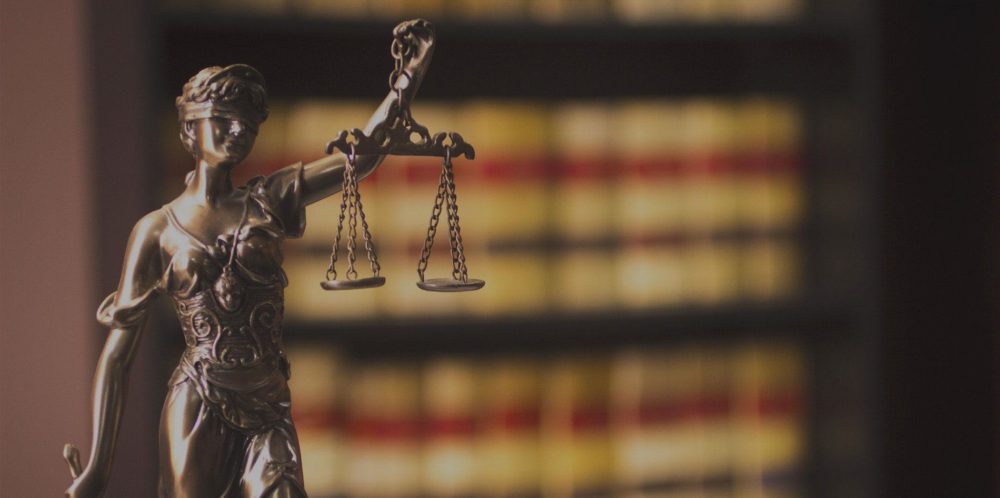 CNN ("Jessica Watkins: Oath Keepers member and Army veteran sentenced to 8.5 years in prison for January 6"):
Jessica Watkins, an Army veteran and member of the far-right Oath Keepers, was sentenced Friday to 8.5 years in prison for participating in a plot to disrupt the certification of the 2020 presidential election culminating in the January 6, 2021, attack on the US Capitol.

Judge Amit Mehta said Watkins' efforts at the Capitol were "aggressive" and said she did not have immediate remorse, even though she has since apologized.

"Your role that day was more aggressive, more assaultive, more purposeful than perhaps others'. And you led others to fulfill your purposes," Mehta said. "And there was not in the immediate aftermath any sense of shame or contrition, just the opposite. Your comments were celebratory and lacked a real sense of the gravity of that day and your role in it."

At trial, prosecutors showed evidence that Watkins founded and led a small militia in Ohio and mobilized her group in coordination with the Oath Keepers to Washington, DC, on January 6. Watkins and her counterparts ultimately marched in tactical gear to the Capitol and encouraged other rioters to push past police outside the Senate chamber.

"I was just another idiot running around the hallway," Watkins told the court before the sentence was handed down Friday. "But idiots are responsible, and today you are going to hold this idiot responsible."

Two of Watkins' codefendants, Stewart Rhodes and Kelly Meggs, were sentenced Thursday to 18 and 12 years in prison, respectively, for seditious conspiracy.

Unlike Rhodes and Meggs, Watkins was acquitted of the top charge of seditious conspiracy, but convicted of conspiracy to obstruct an official proceeding – which carries the same 20-year maximum prison sentence as seditious conspiracy – as well as other felony charges.

"Nobody would suggest you are Stewart Rhodes, and I don't think you are Kelly Meggs," Mehta told Watkins on Friday. "But your role in those events is more than that of just a foot soldier. I think you can appreciate that."

Watkins, who is transgender, gave emotional testimony during the trial about struggling with her identity in the Army while the "don't ask, don't tell" policy was still in effect, and about being dragged into the underbelly of conspiracy theories around the 2020 presidential election.

She tearfully reiterated to the judge on Friday that she was "very fearful and paranoid" at that time, and that while "for a long time I was in denial of my own culpability," she now "can see my actions for what they were – they were wrong and I am sorry."

"I understand now that my presence in and around the Capitol that day probably inspired those individuals to a degree," Watkins said. "They saw us there and that probably fired them up. Oath Keepers are here, and they were patting us on the back."

She continued: "How many people went in because of us? We're responsible for that."

Prosecutor Alexandra Hughes disagreed, telling Mehta that Watkins was not remorseful.

Hughes quoted a January phone call from jail, in which Watkins allegedly said of officers at the Capitol "boo hoo the poor little police officers, got a little PTSD, waaaa, I had to stand there and hold a door open for people waaaaaa."

"It is perhaps an unsurprising fact of human nature that those who are subjected to injustice occasionally bring injustice on others," Hughes said. "We do not dispute what she has been through, but what she did on that day has deep and devastating – devastating – effects on individuals who showed up to work that day and never did anything to Jessica Watkins."

Before handing down the sentence, Mehta addressed Watkins' traumatic history directly, saying that "I think you would not have a human … who heard your testimony and would not have been moved."

"Your story itself shows a great deal of courage and resilience," Mehta said. "You have overcome a lot, and you are to be held out as someone who can actually be a role model for other people in that journey. And I say that at a time when people who are trans in our country are so often vilified and used for political purposes."

The judge added: "It makes it all the more hard for me to understand the lack of empathy for those who suffered that day."
Mehta has presided over several of the January 6 cases as well as three separate civil lawsuits involving former President Trump. Given the inherently political nature of these cases, I don't see how he could have been more nuanced and fair in his rulings.
Mehta was appointed to his current position by President Obama in July 2014 and was confirmed without much fanfare in December. Regardless, because of who appointed him, Trump supporters will naturally view him as a partisan. In every case, he gave prosecutors less than the maximal sentences they were seeking. This, naturally, will anger Democrats and anyone outraged by the attempt to overturn the election results.
The degree to which he differentiated between Rhodes, Meggs, and Watkins in not only their conduct on that day, their role within the larger organization, their conduct since the riots, but also their personal circumstances was the essence of what we ask judges to do.