July Was Hottest Month In U.S. Since Records Have Been Kept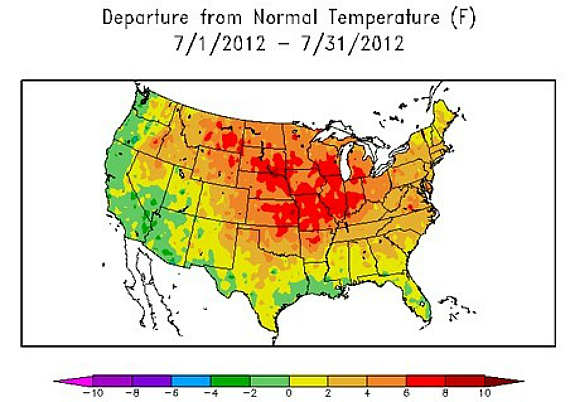 July was the hottest month on record for the United States:
In 118 years of U.S. records, July 2012 stands as king, hotter than any month previously observed. NOAA reports today that the average temperature across the continental U.S. was 3.3 degrees Fahrenheit warmer than the 20th century average, 0.2 degrees hotter than the previous record set in July, 1936.

Not only was the month of July unrivaled for its hot temperatures across the nation, but so too were the first seven months of the calendar year and the last 12 months. In fact, the last four 12-month periods have each successively established new records for the warmest period of that length.

In this most recent 12-month span from August 2011-July 2012, every state observed warmer than average temperatures except Washington state, which was near average.
Even worse, though, the high temperatures were accompanied by heavily decreased rain fall: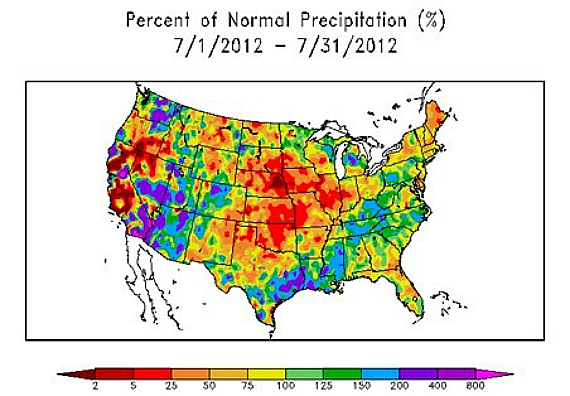 Thankfully, summer is almost over.